We left this morning at 9:30AM and headed north to our only stop for today in Savannah, Ga. There, after about 20 minutes of cussing the senseless one-way streets, we finally arrived at the Georgia State Railroad Museum. After paying our admission, we went in and stayed about an hour. Beth took a ton of pictures, and I generally milled about, read stuff, and picked up whatever wasn't nailed down.
There's a lot of cool railroad memorabilia at the museum, but some of the more interesting things to see were all the tooling they used to build and repair the trains and cars, as well as the station itself. It's kind of interesting to think that at the height of steam railroads, there was a veritable army of blacksmiths working with steam and hand-powered machinery to build and repair all of this stuff.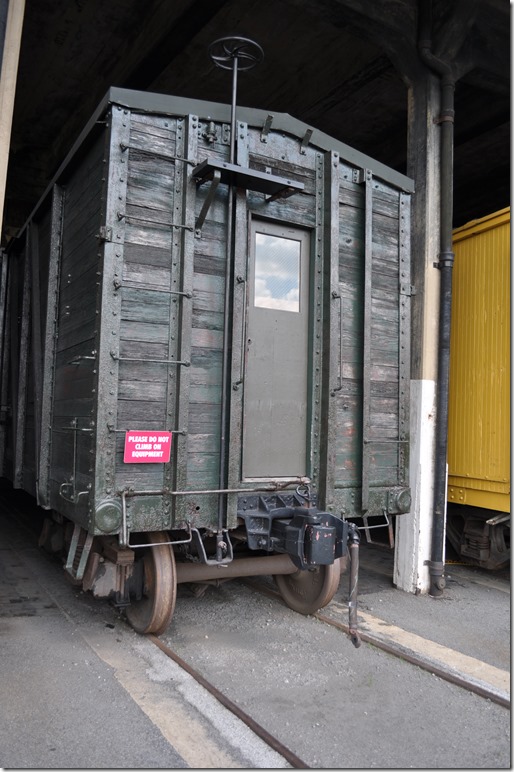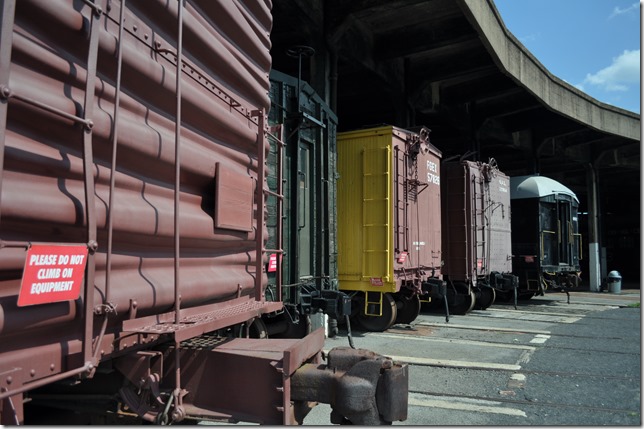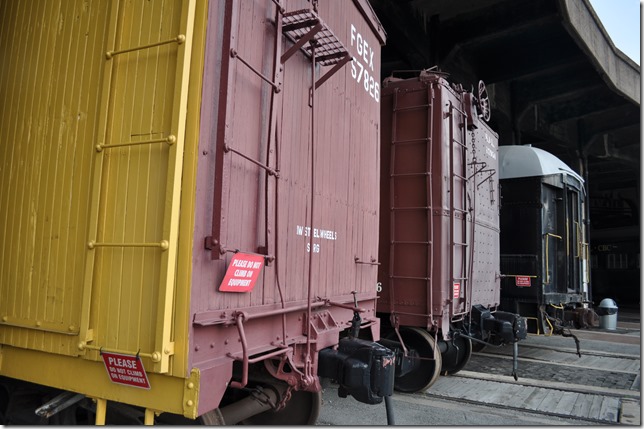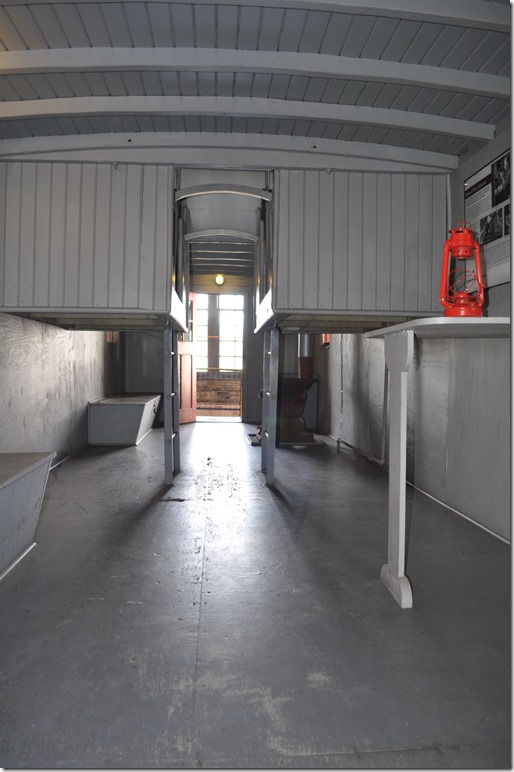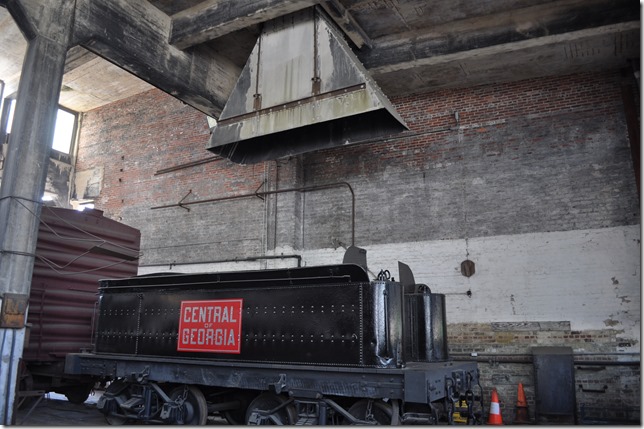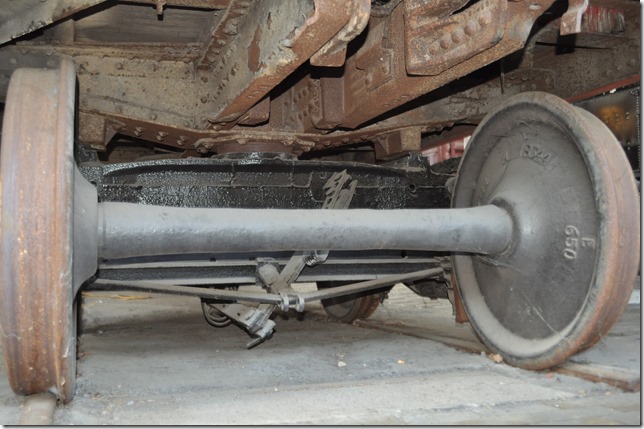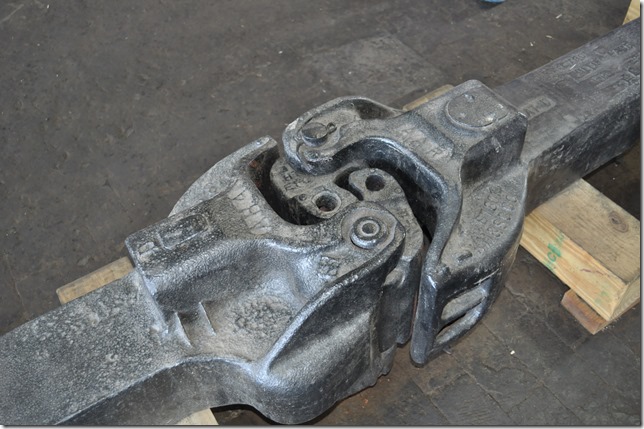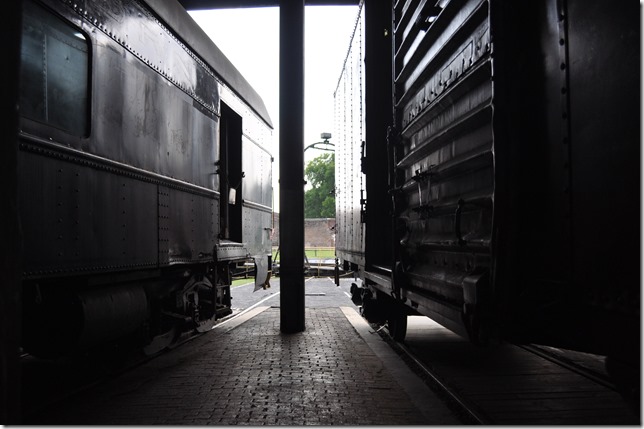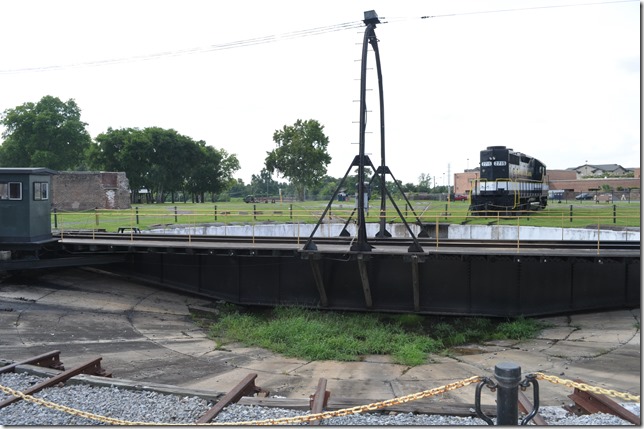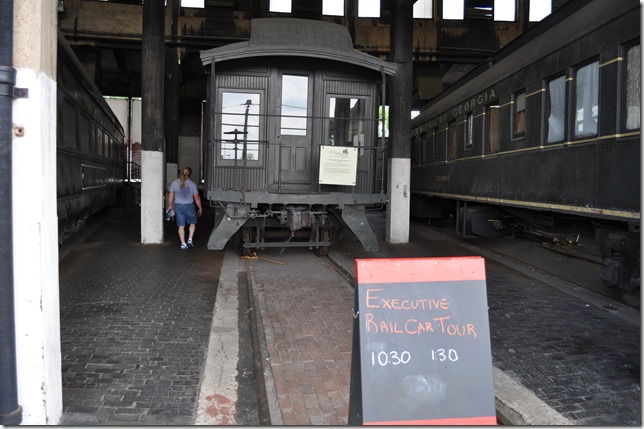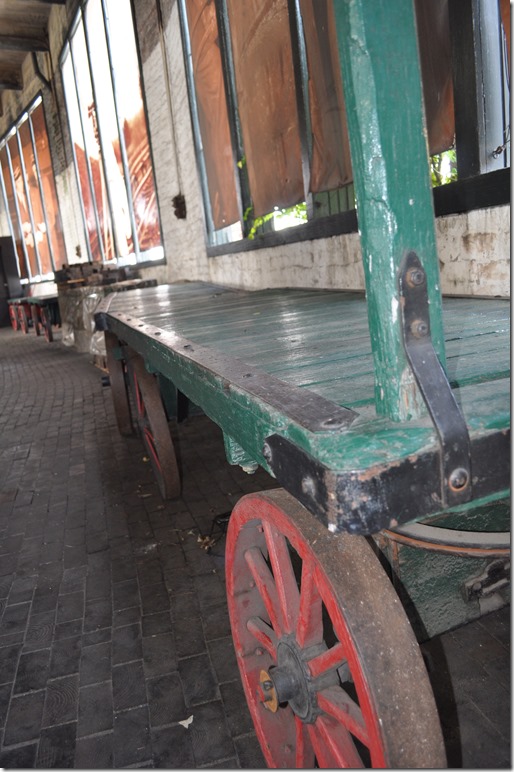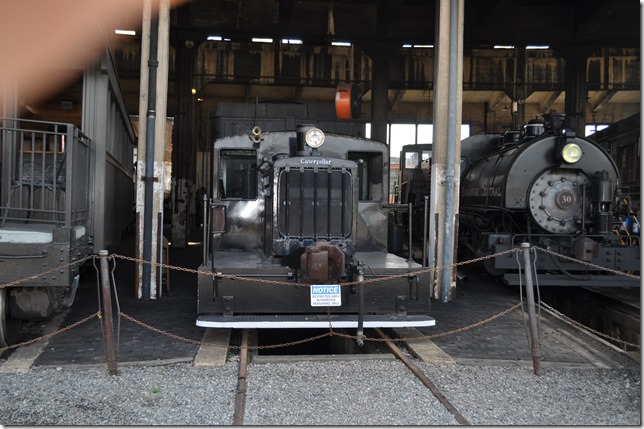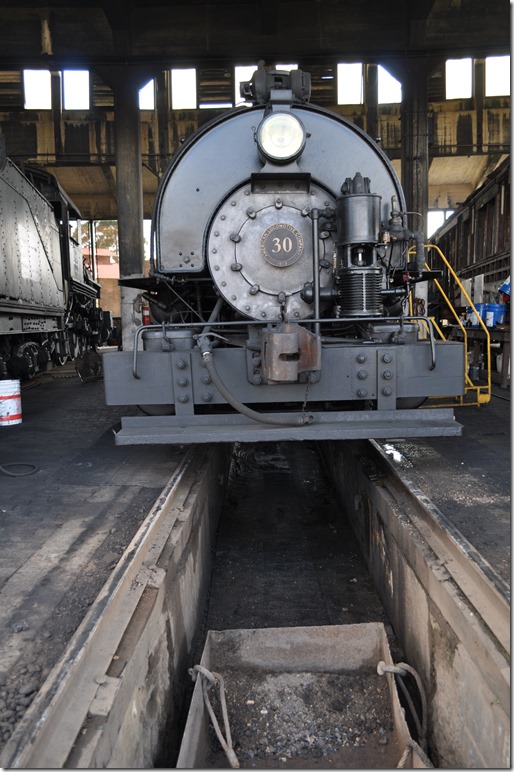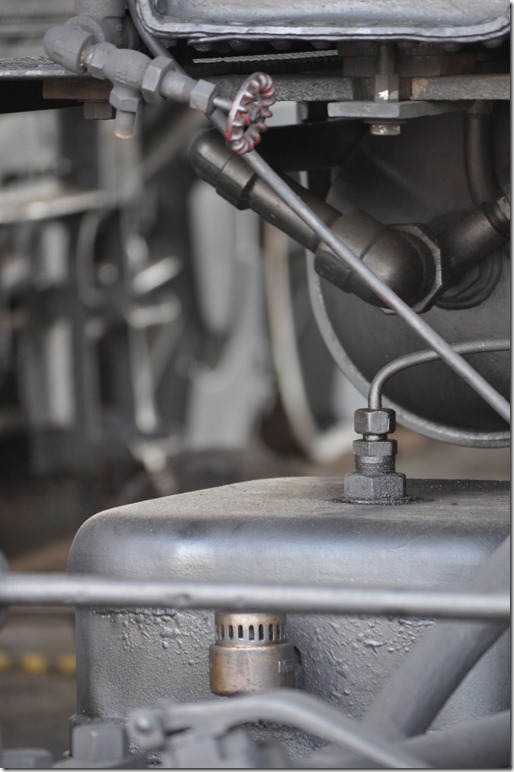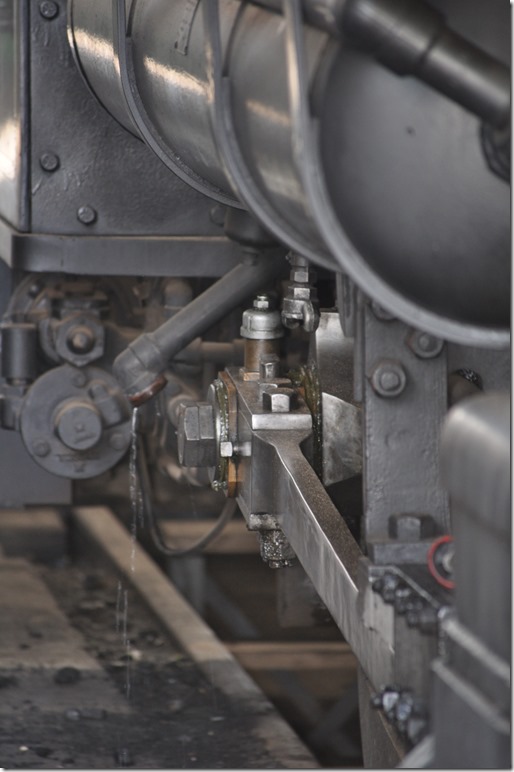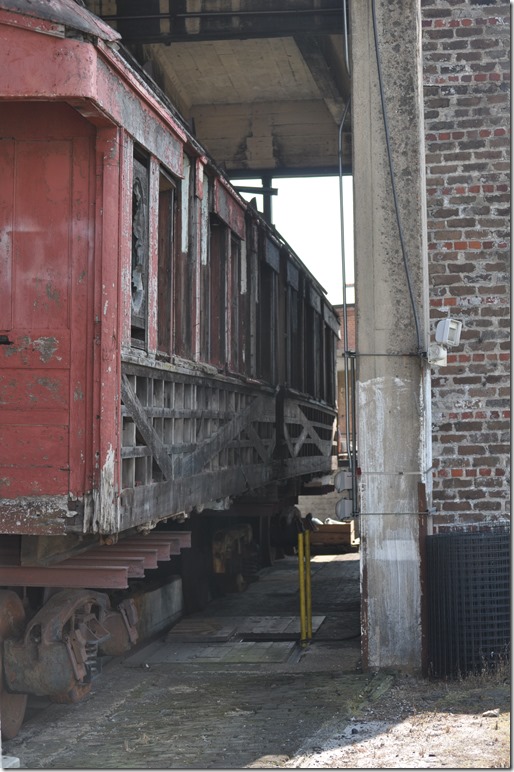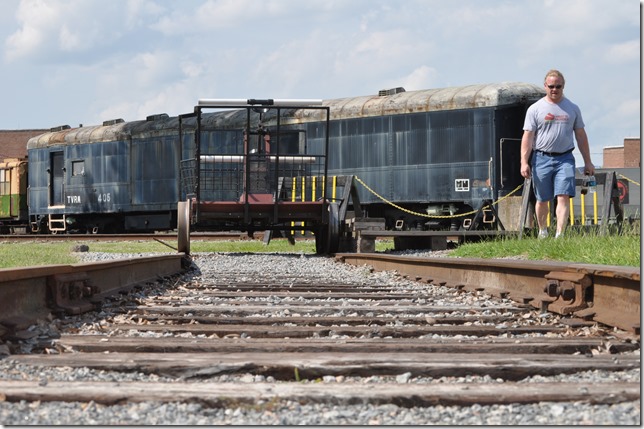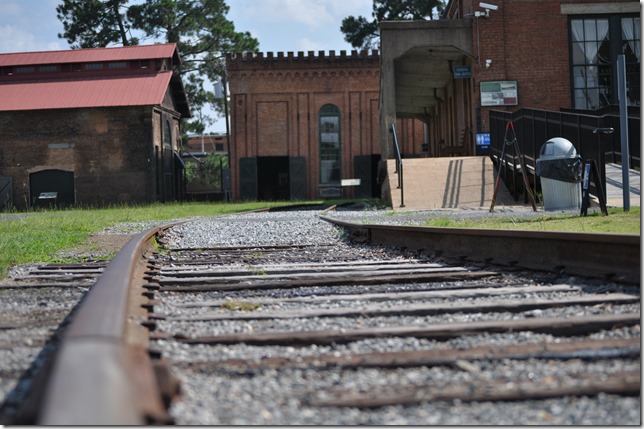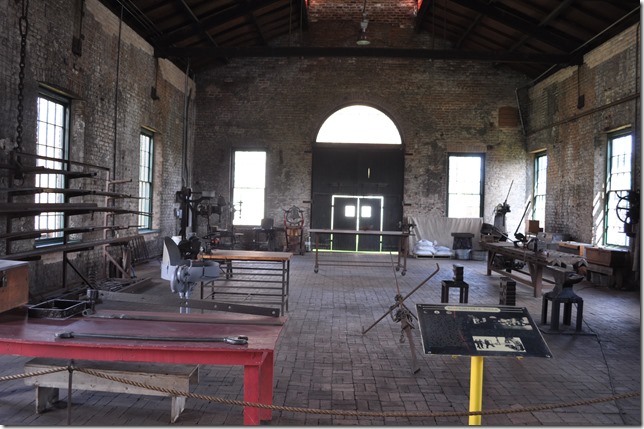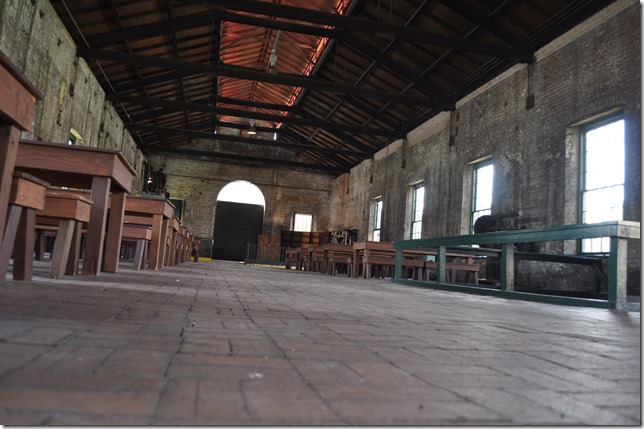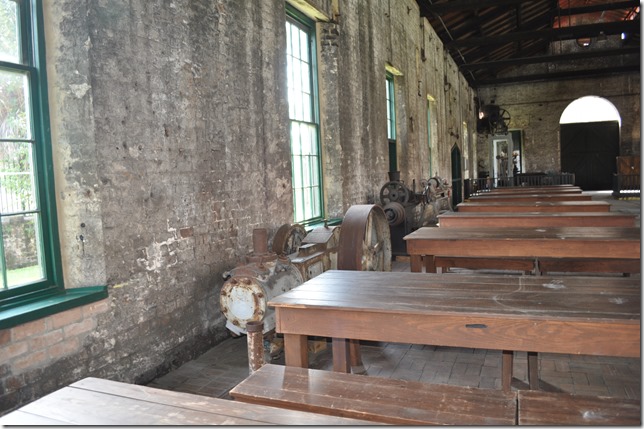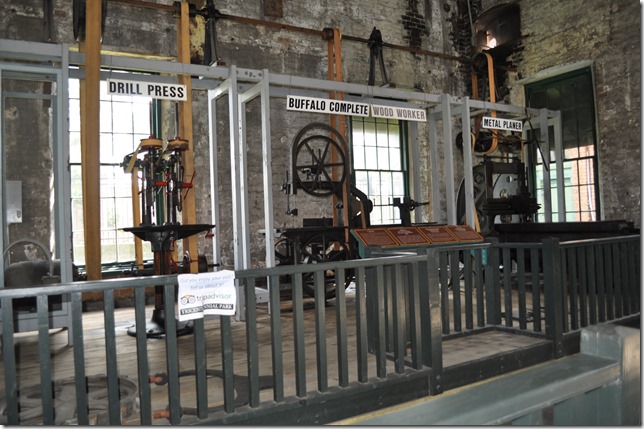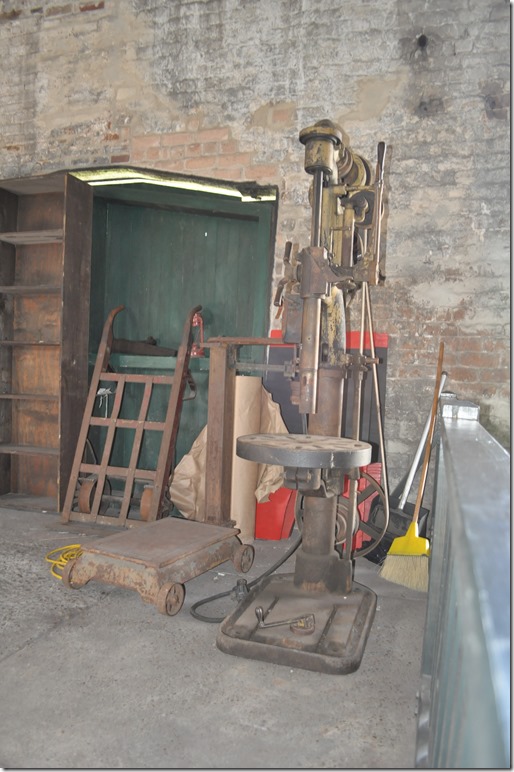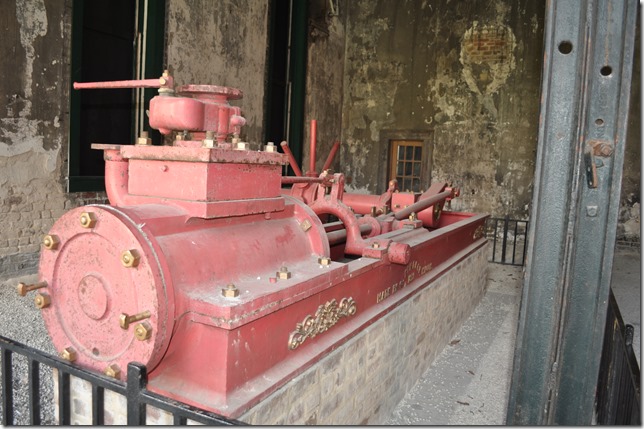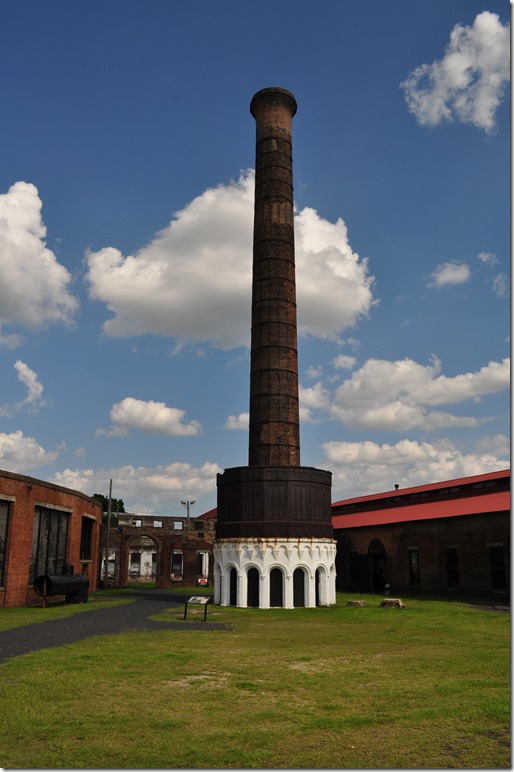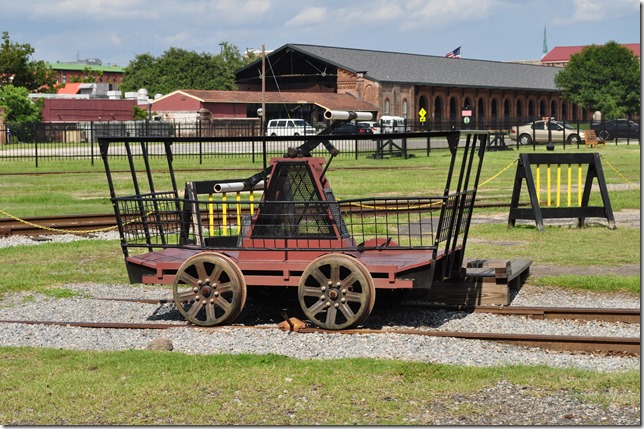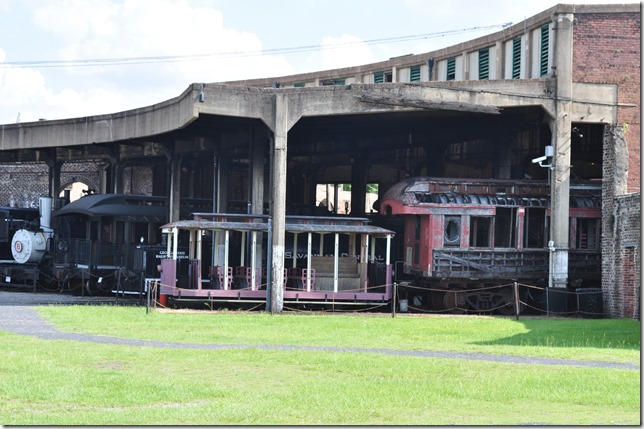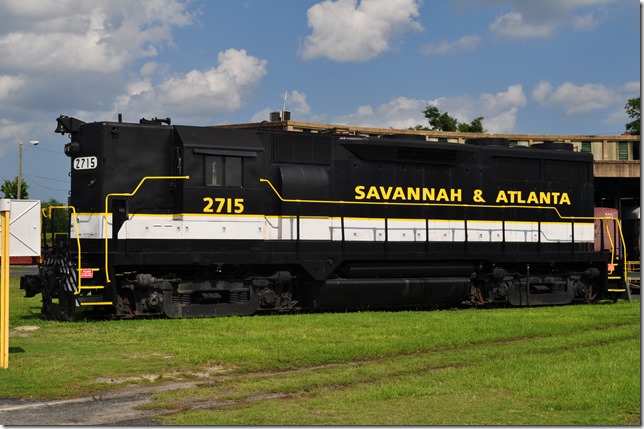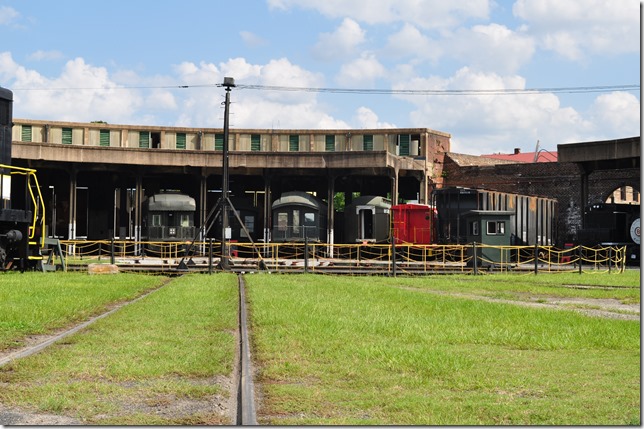 In addition to just great shots of the trains we also got a few shots of the GT500.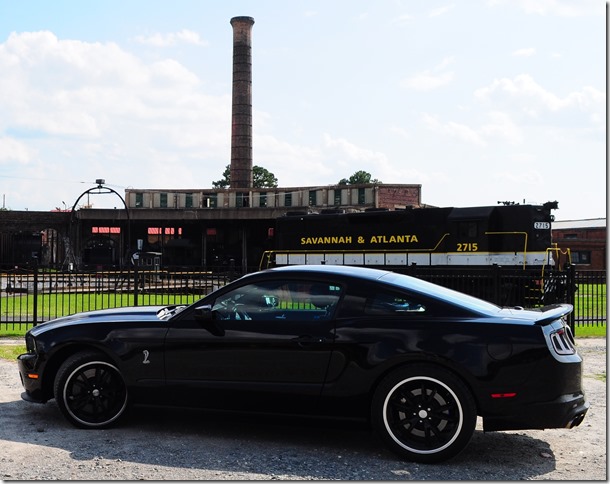 There's over 3,000 HP in this picture…and one of these two is a hybrid.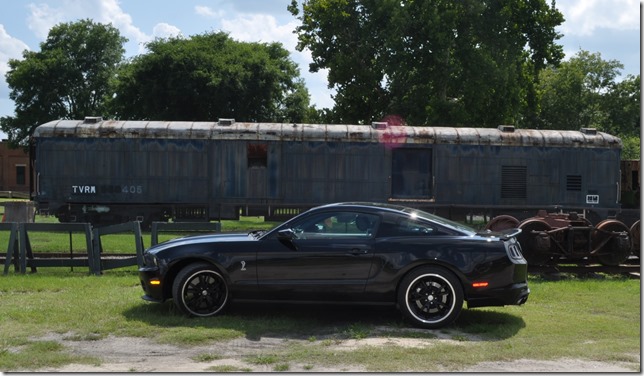 I also found that I couldn't resist trying to lift some heavy shit. Something about big chunks of iron laying around makes me want to see if I can move it.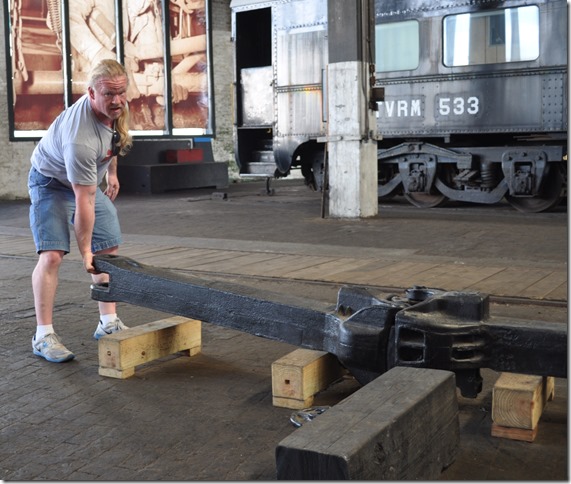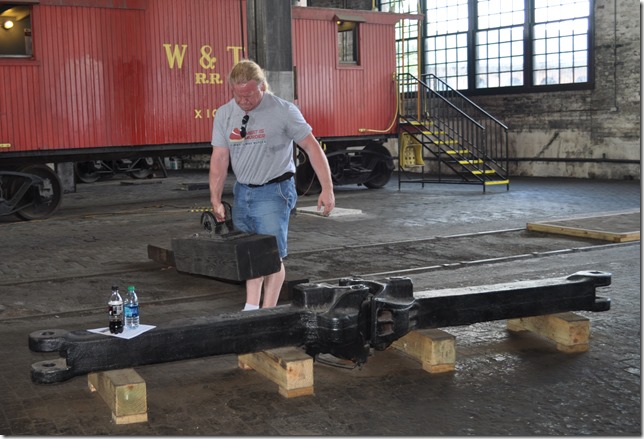 After that we hopped back in the car and headed for Atlanta, stopping for the night just outside the city. We ate at an excellent Cajun/Creole joint called the French Market and Tavern. Since this was our only meal of the day (other than 12.5 oz of beef jerky for me and a  bunch of apples for Beth), we might have ate a little much for one meal. But this was seriously the best meal yet, nothing on the menu was less than delicious.
I started with an order of Boudan balls that were very, very good. Beth had a Tomato Caprese Napoleon.
For the main course, I had the Creole Shrimp and Grits (which was awesome), and Beth had the slow roasted pork loin, which she said was phenomenal.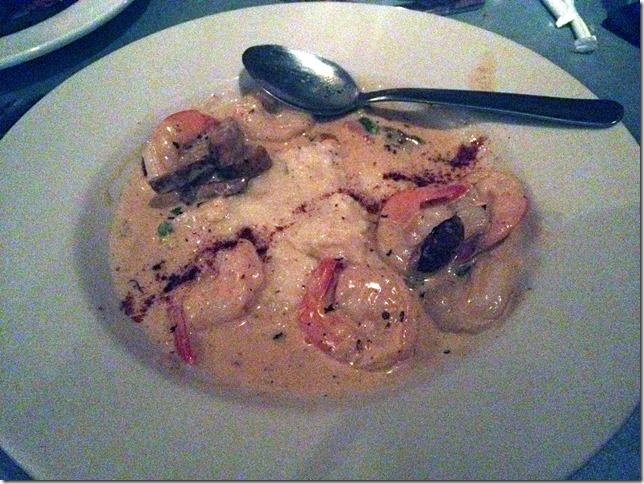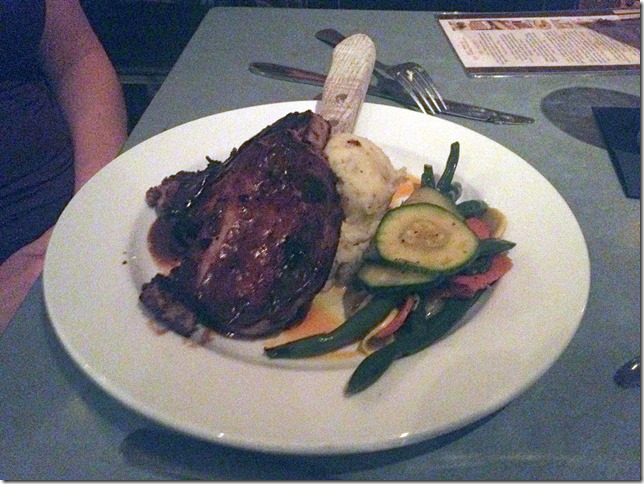 Finally, we loaded up on deserts, since they had  a huge selection. Beth had the Chocolate Spoon Cake and the Pina Colada Cake (which she couldn't finish and had to bring back to the hotel). I had the Chocolate Spoon Cake, Raspberry White Chocolate Cheesecake, Red Velvet Cake, Salted Caramel Vanilla Crunch Cake, Chocolate on Chocolate Big Baby Bundt Cake (a la mode), and a Chocolate Pecan Butter Stack (yes, all of it, and yes, jaws hit the floor).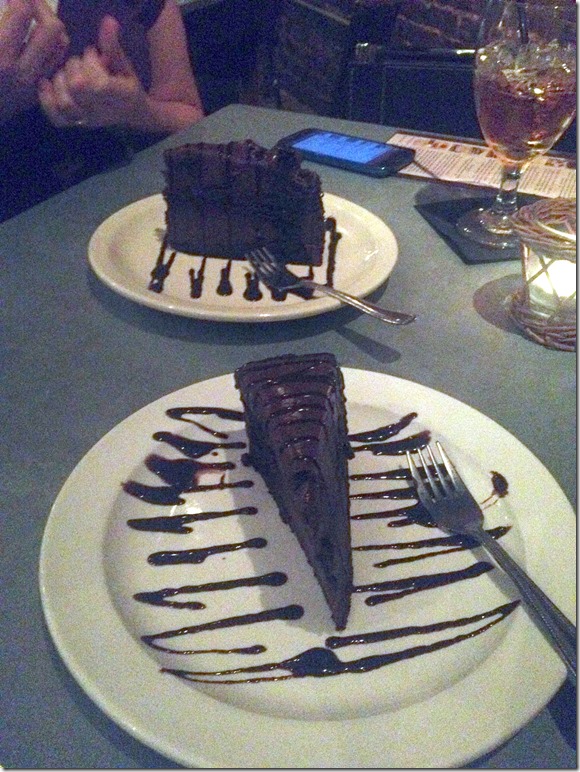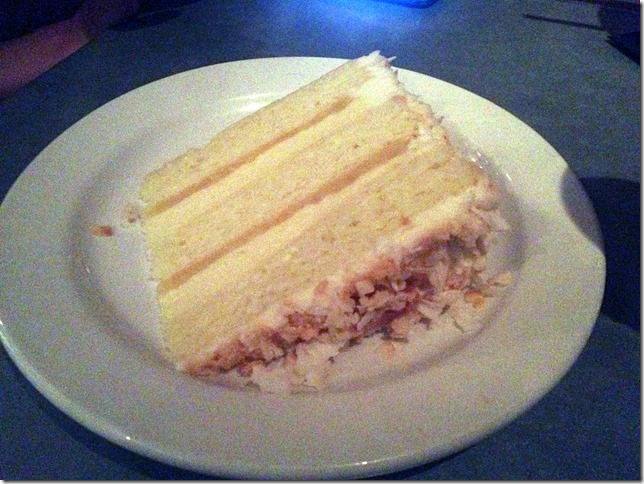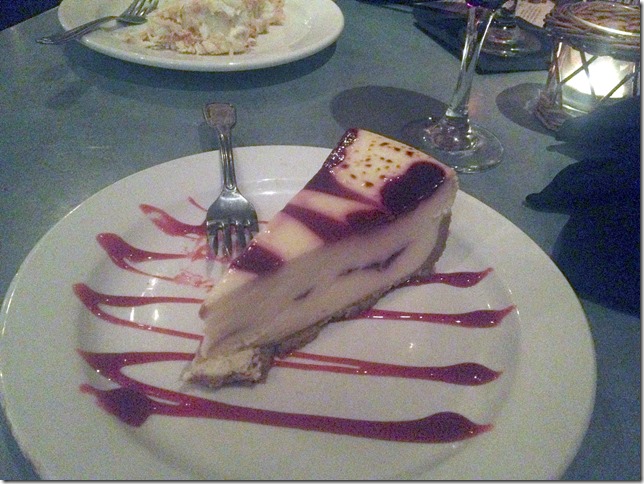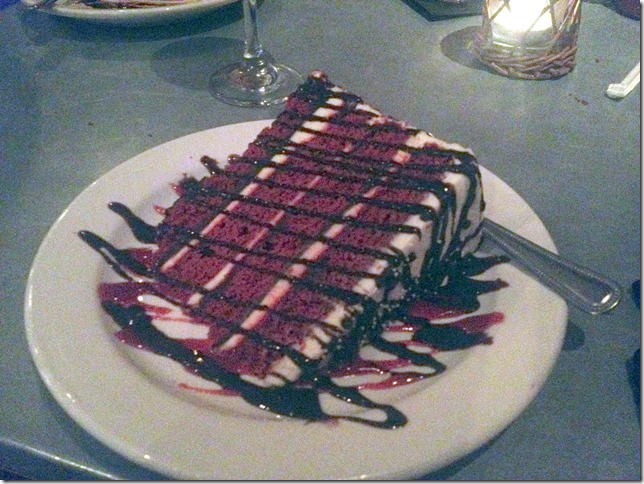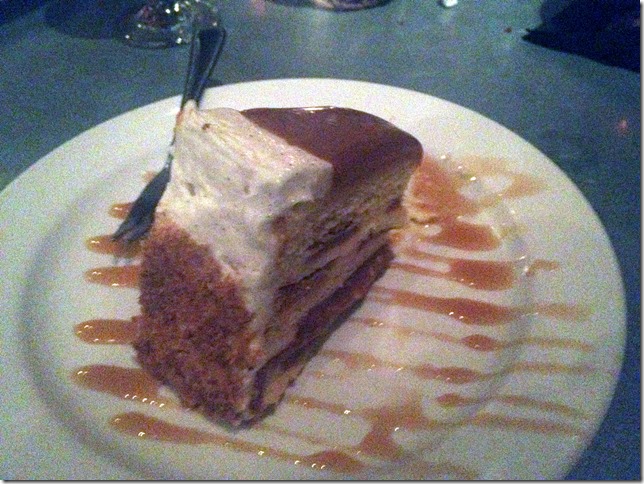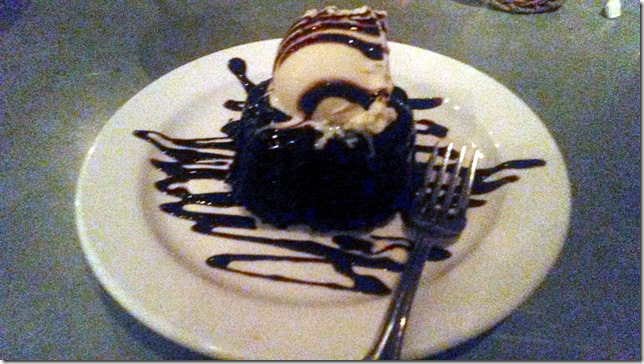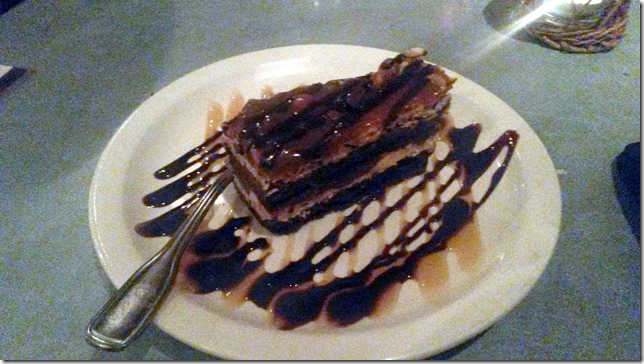 Tomorrow we will visit a few last locations here in Georgia before heading into NC and ending this end of the trip.