Tonight's post will be a bit short, because while we had a great day, we didn't really visit any scenic locations for photos. Instead, we spent the early morning recovering from last night's festivities, and then drove straight through to Venice from Pensacola. We left Pensacola at around 11 AM and got to Venice around 7 PM, so the total on-road time was 8 hours.
We came to Venice specifically to visit my 'little' brother Jason and his wife Shonda, whom we don't get to see nearly as much as we'd like considering the distance separating us. We only got to spend about four hours with them, but we had a great time and hated to leave.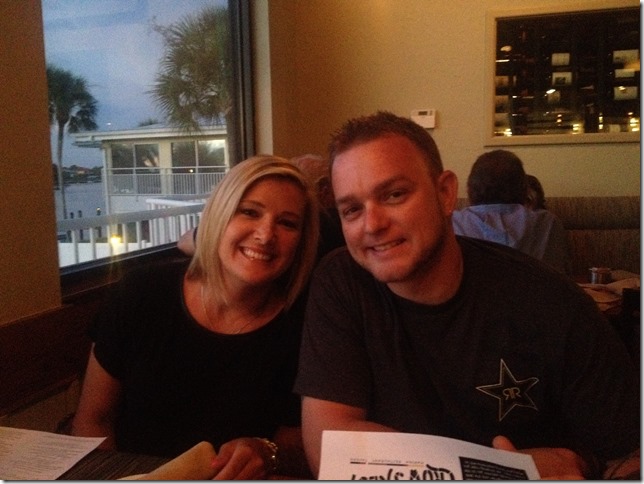 We ate at the Crow's Nest, a local joint out on the water with an incredible view (which the iPhone doesn't do justice to).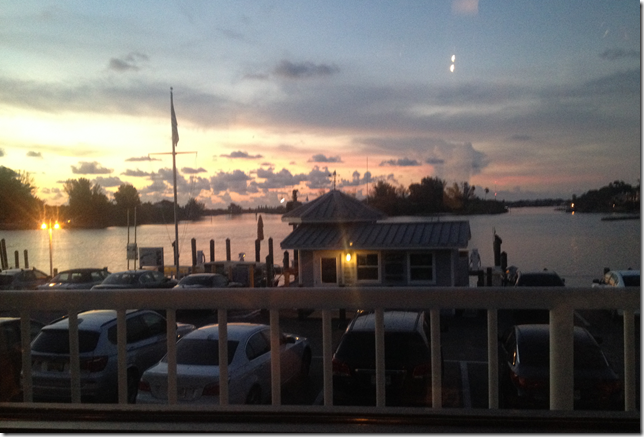 Since we hadn't eaten all day, dinner was, of course, extravagant. The starter was a custom ordered Shrimp Scampi appetizer along with assorted breads, hummus, butter, and olive oil.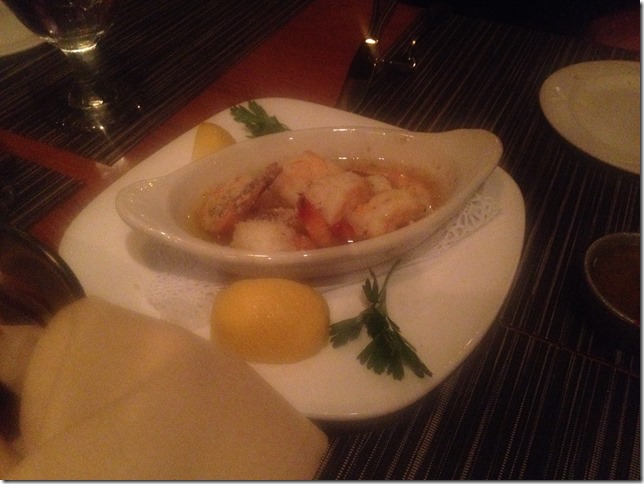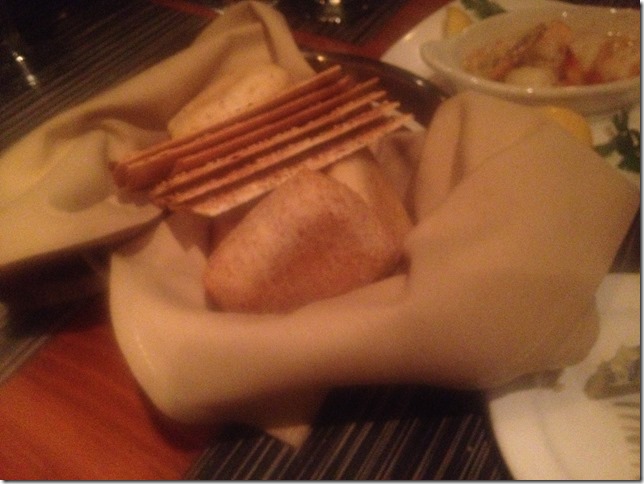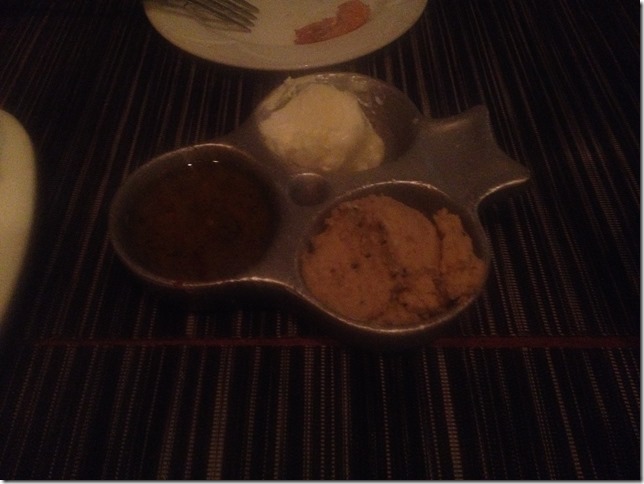 This was followed by salads for Jason and the ladies, and a seafood bisque for me (what do I look like, a rabbit?)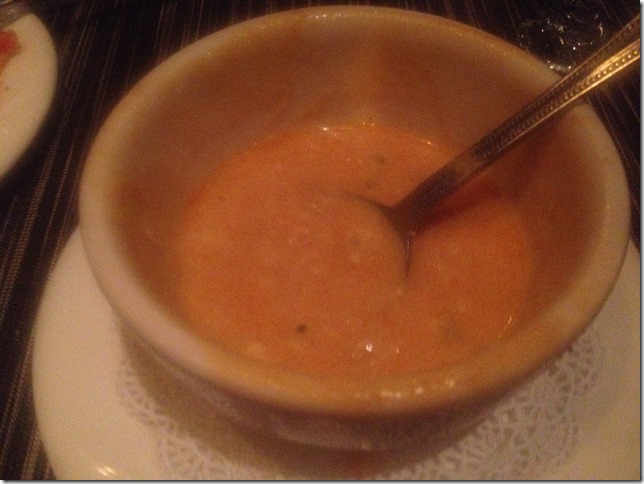 The entrees were served next. Beth got a 'small' filet (8 oz) while I got a large one (11 oz). We both got mashed potatoes with our steaks.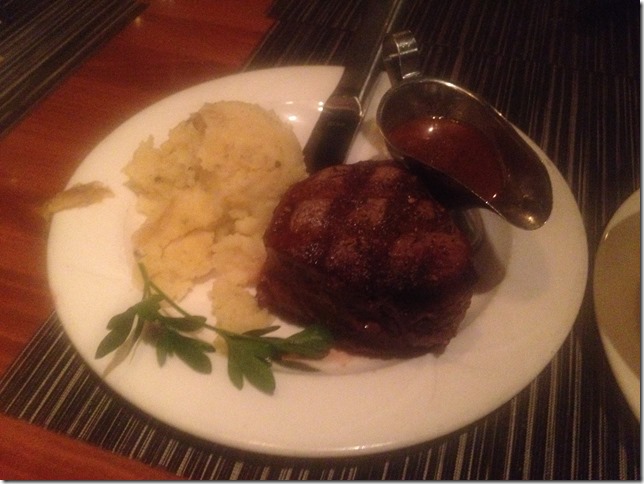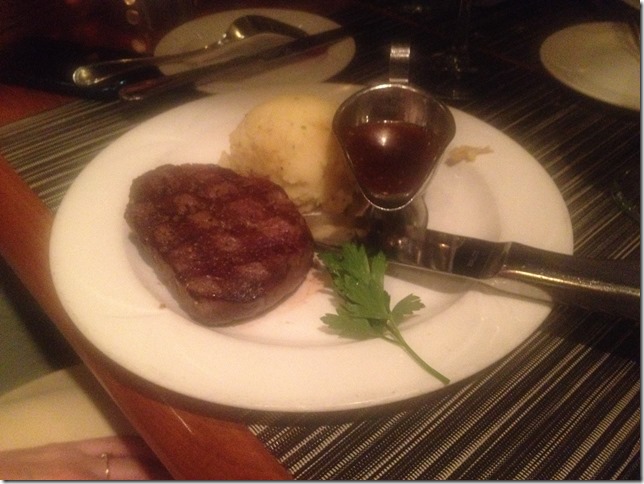 The steaks were excellent. Not as good as McGuire's or Embers, but very good anyway.
For desert, I got a Chocolate Fallen Cake a la mode (basically a molten chocolate cake) and Beth got a very interesting chocolate mousse with molded chocolate shells resembling an opened clam. Very clever.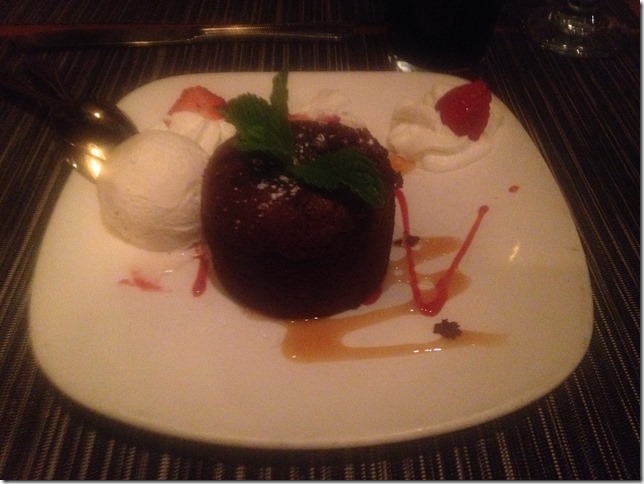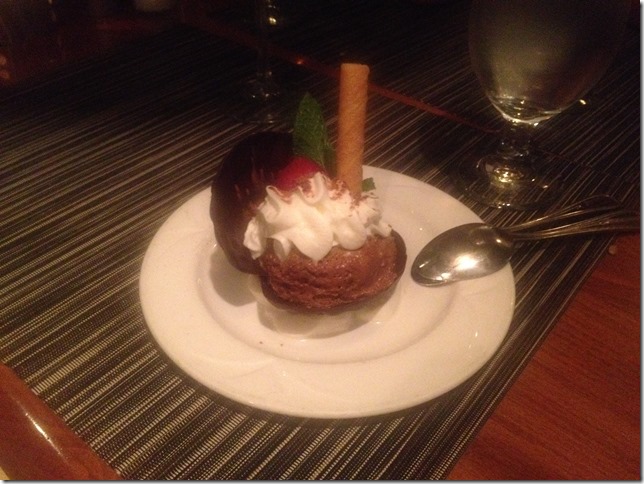 Tomorrow we  are back in 'explore' mode, and will be heading north to see the Georgia State Train Museum and stopping around Atlanta.