We started out the day by waking up at 8AM. This wasn't by choice; for some reason we have had the horrible luck of picking hotels on first night of both journeys that have inadequate AC systems, so I woke up sweating.
I was also nauseous, presumably from something that I ate last night, though it never really progressed passed nausea. All in all, not a good start to the day. However, we packed up and headed out leaving the hotel around 10.
Our first stop today was the Tennessee Valley Railway Museum. We weren't able to get any pictures of the car here, but the place is full of beautiful old engines and railcars which Beth got plenty of pictures of.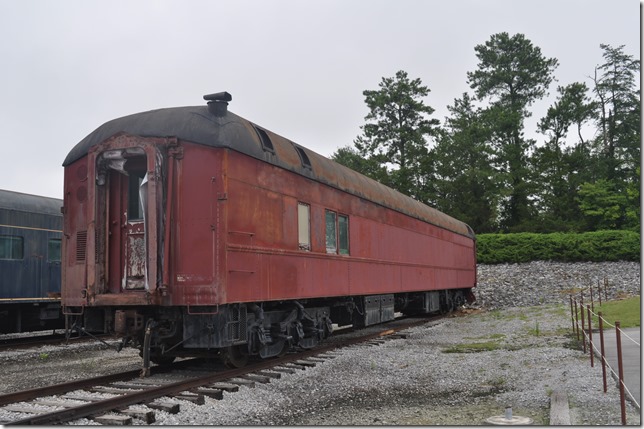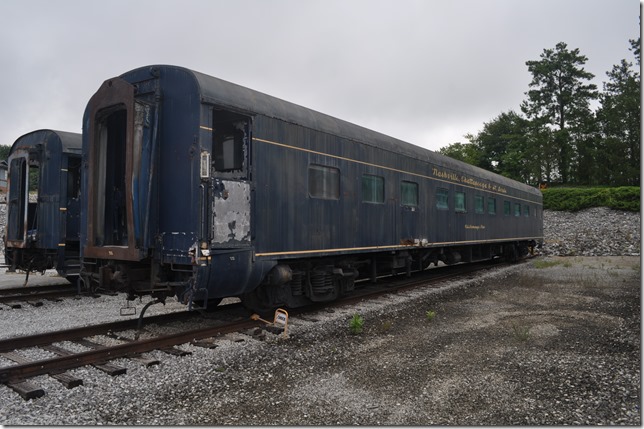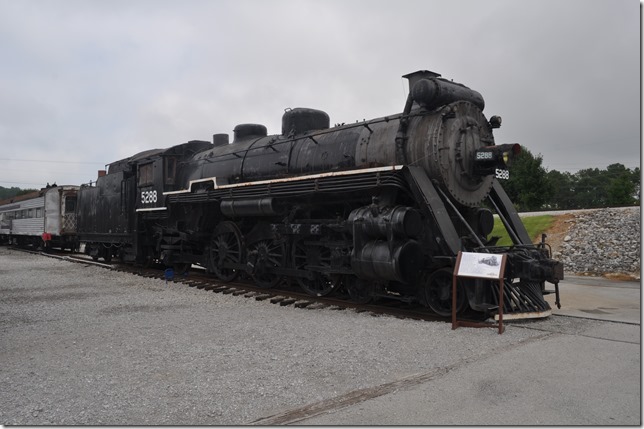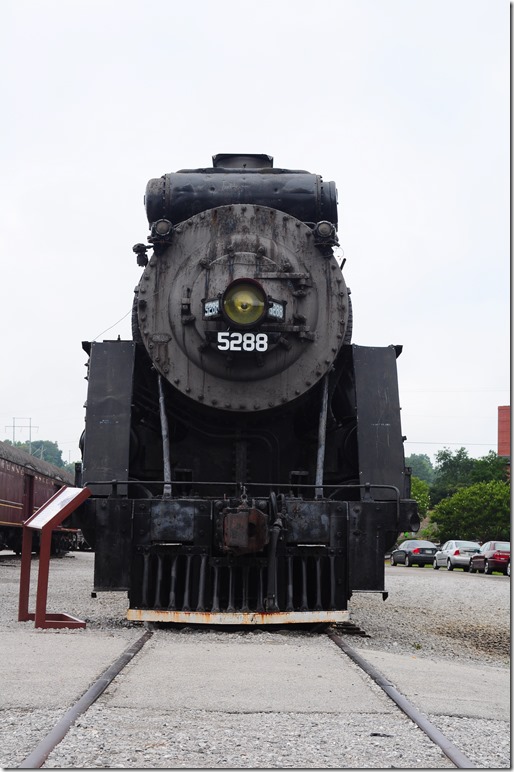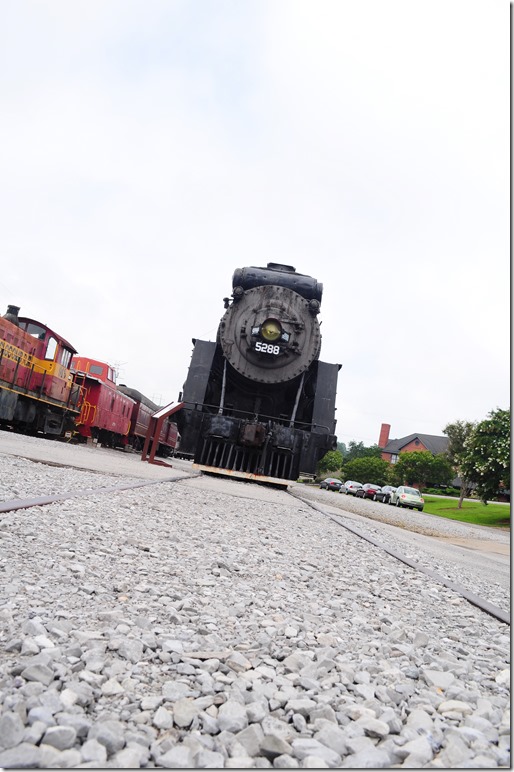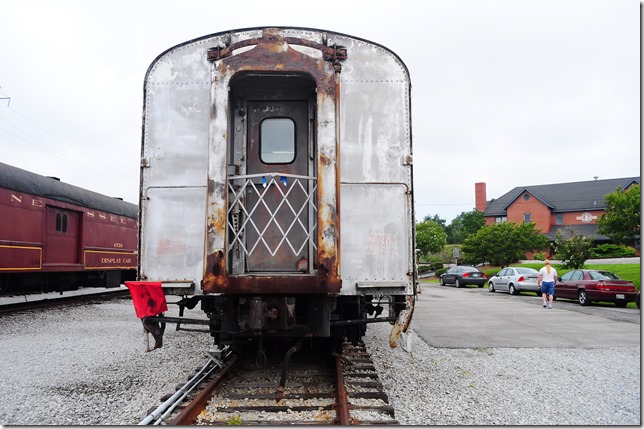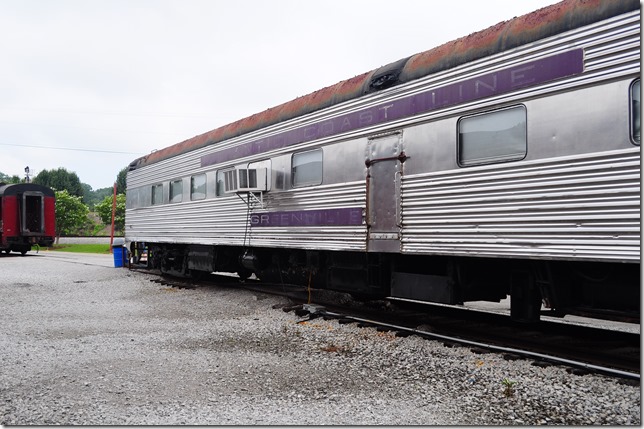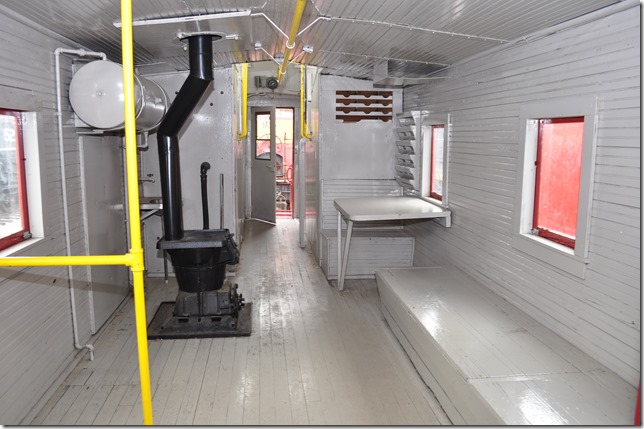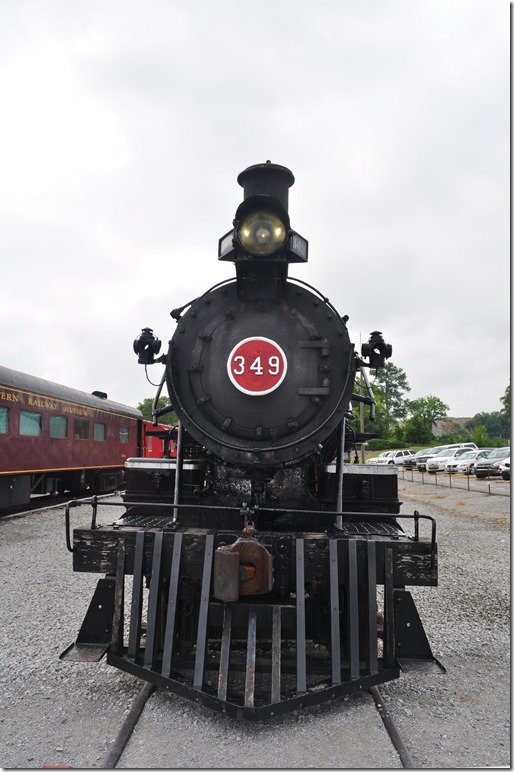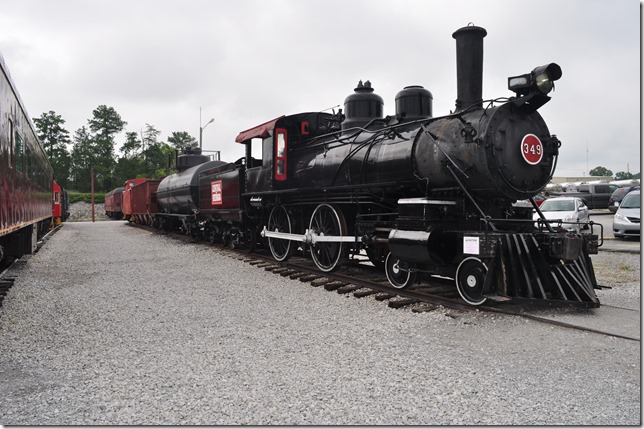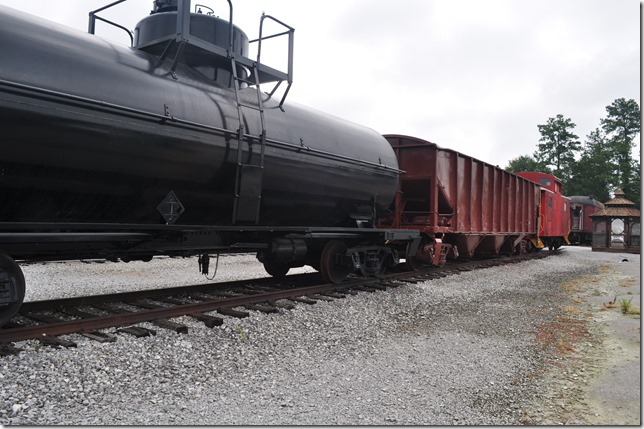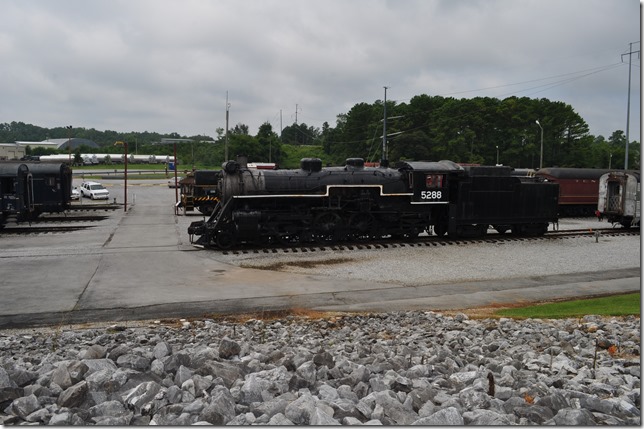 In these shots, you can get a bit of an appreciation for the size of the engines. The drive wheels are taller than I am (not that that's saying much).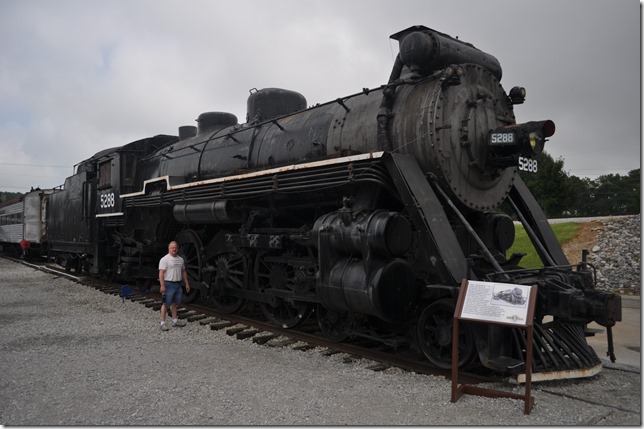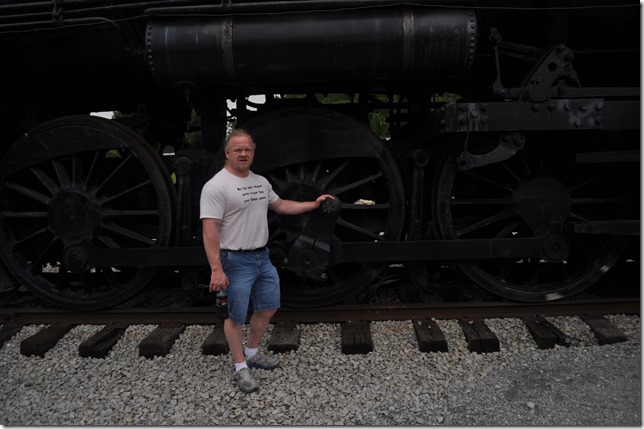 It's also one of the oldest working vintage rail stations in the US; you can buy tickets to buy tickets to ride on a vintage steam locomotive here. We were even able to see one in action during our short stay.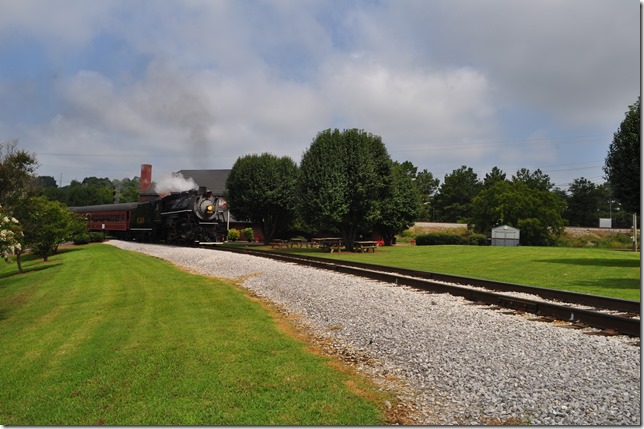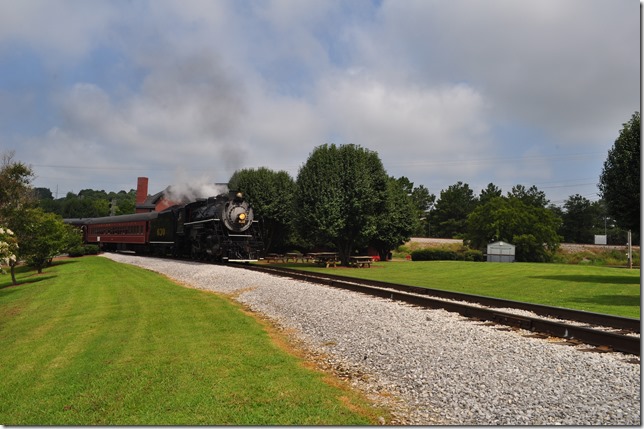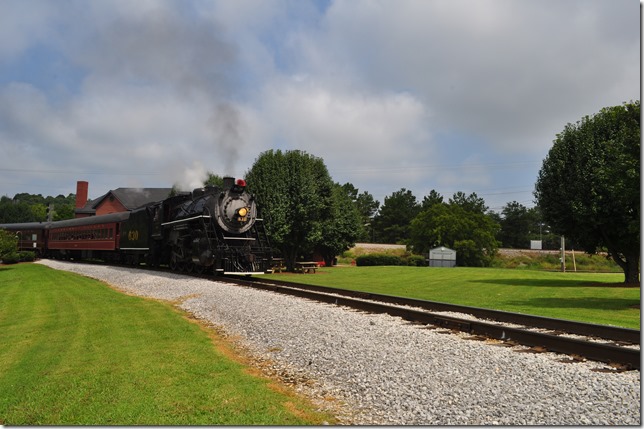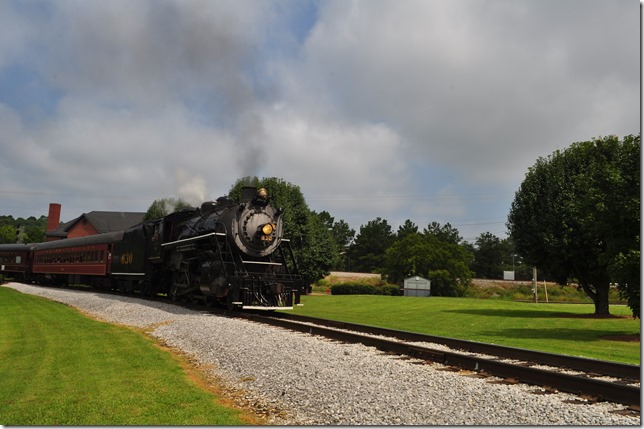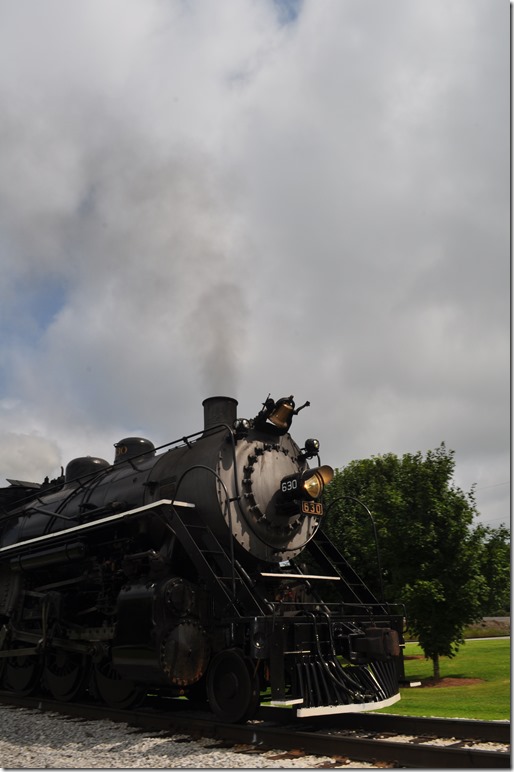 A few of the signs did happen to engage my 'rebellion circuit', however, so I broke a few rules. I found out being reasonably fit is actually fun;  even though they blocked off the main ladder to one of the steam engines, apparently thinking no one could climb the secondary ladder (which starts at about 6 feet off the ground), I was able to clamber up it and onto the train relatively easily. I got some interesting shots from inside the cab as well.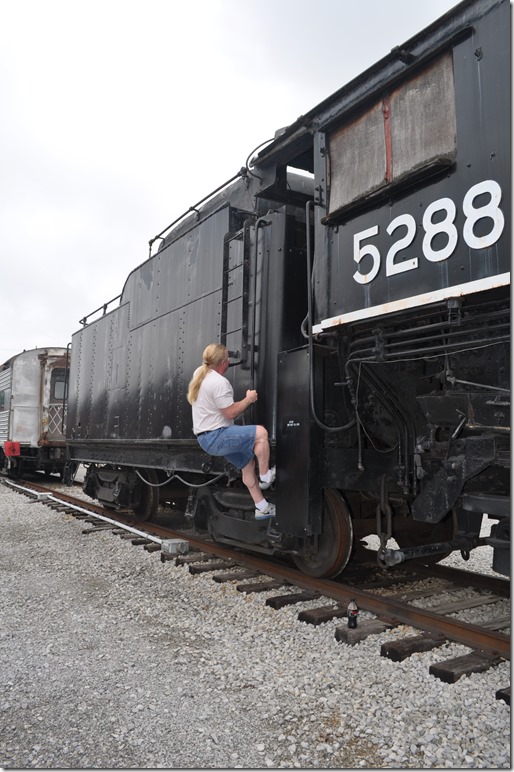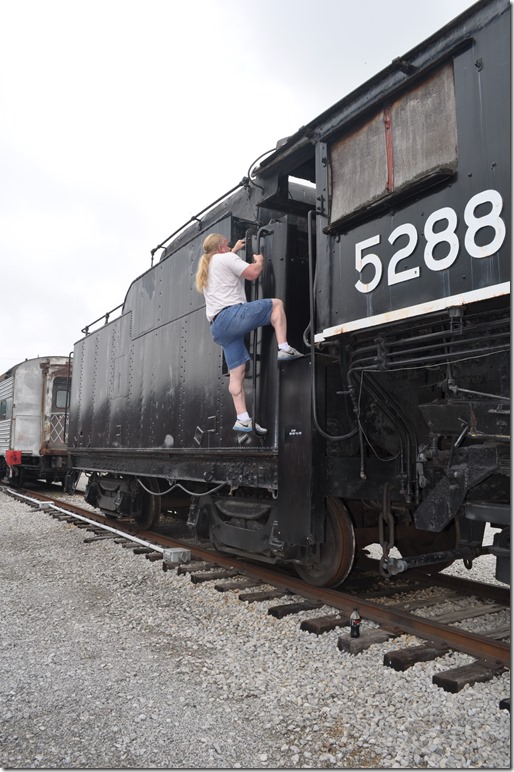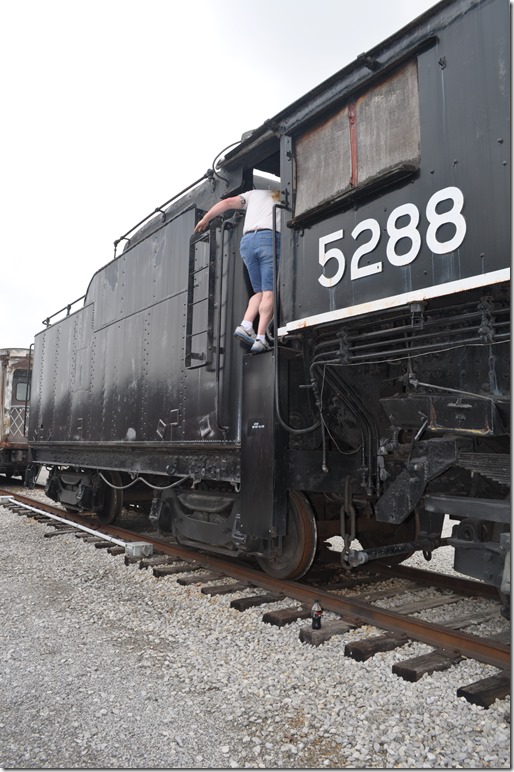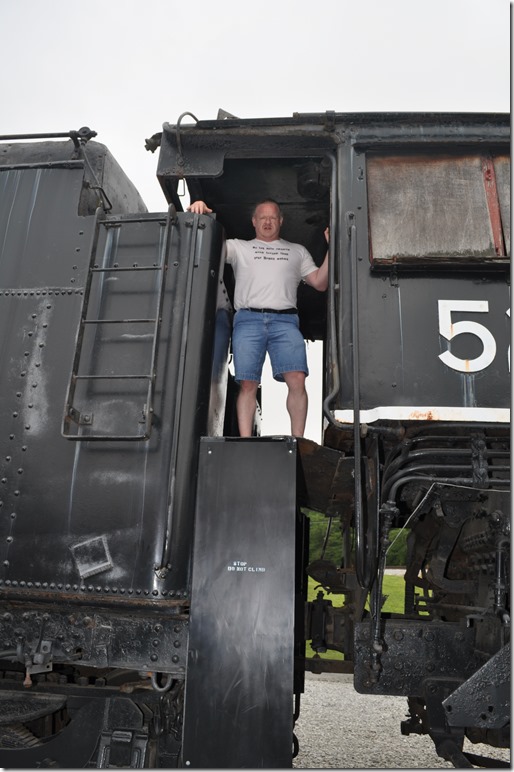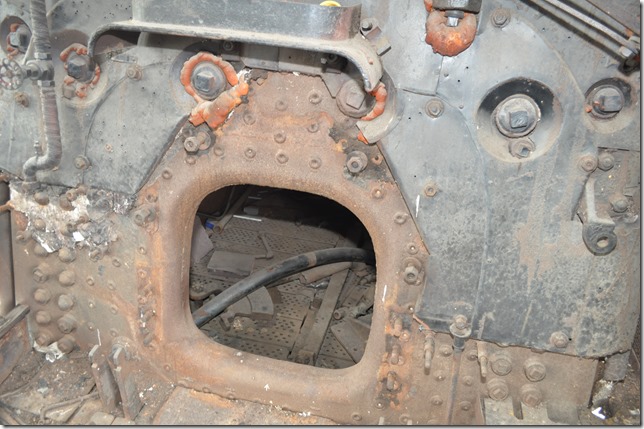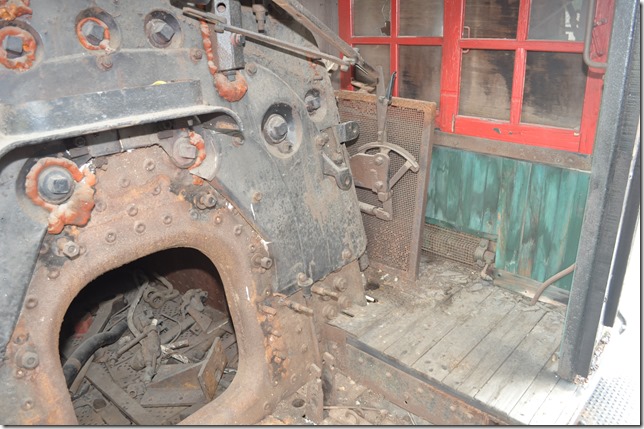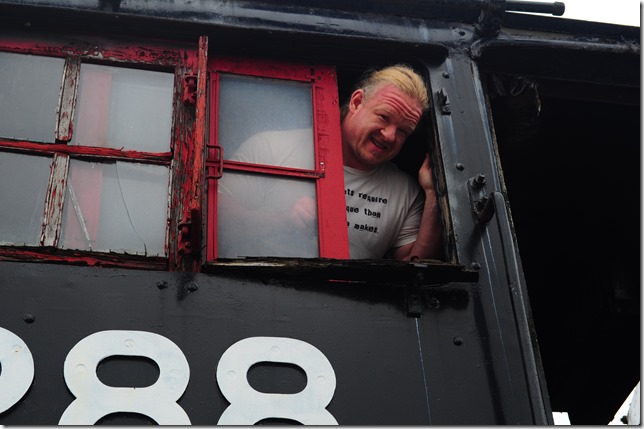 Similarly, they had an axle for what was probably a hand car that they then chained to a rail tie to stop people from picking it up. I didn't let that dissuade me however, and just lifted the whole works. I can see the allure of strongman contests now; picking up random heavy shit is kind of fun.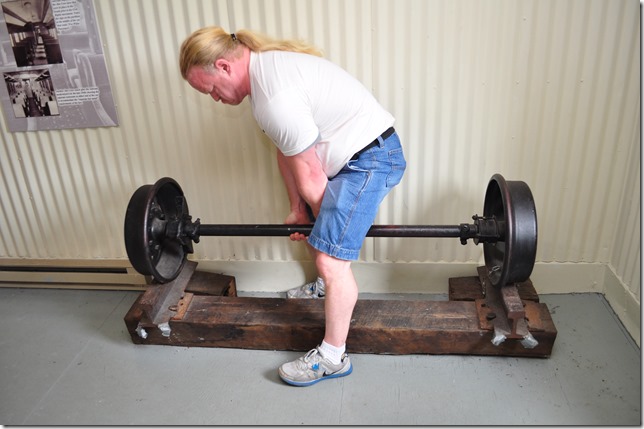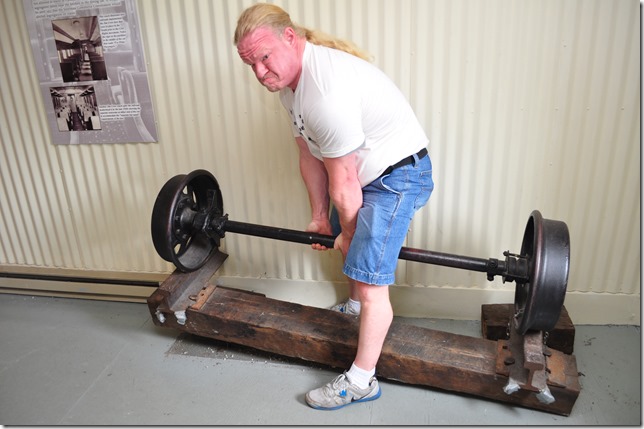 After the railway museum we headed back into down town Chattanooga to check out the Walnut Street Bridge, which is apparently the world's longest pedestrian bridge. Unfortunately for us, I apparently can't read a map, we ended up on the Market Street Bridge parallel to it. So instead of walking the pedestrian bridge we walked the car bridge. This is just as well, however, as Beth got some pretty spectacular shots.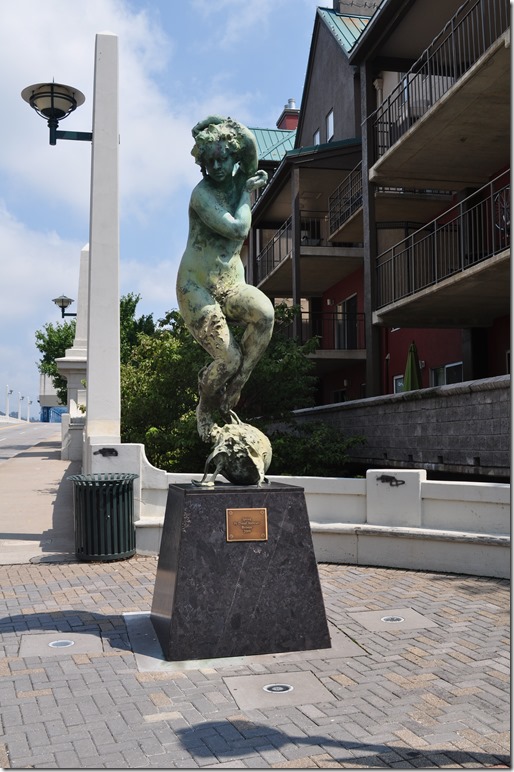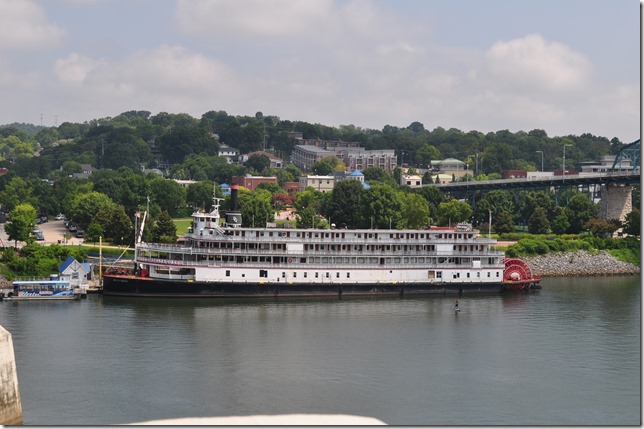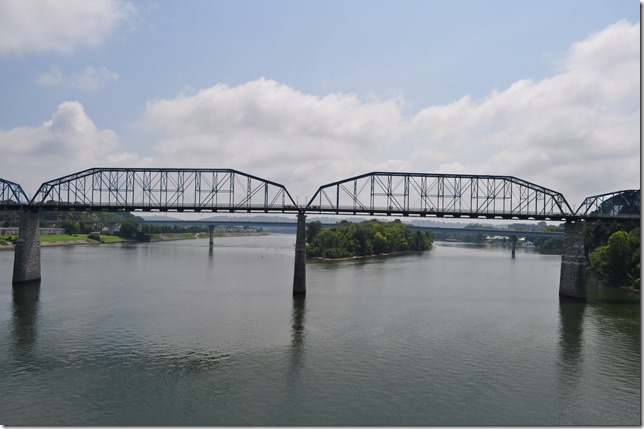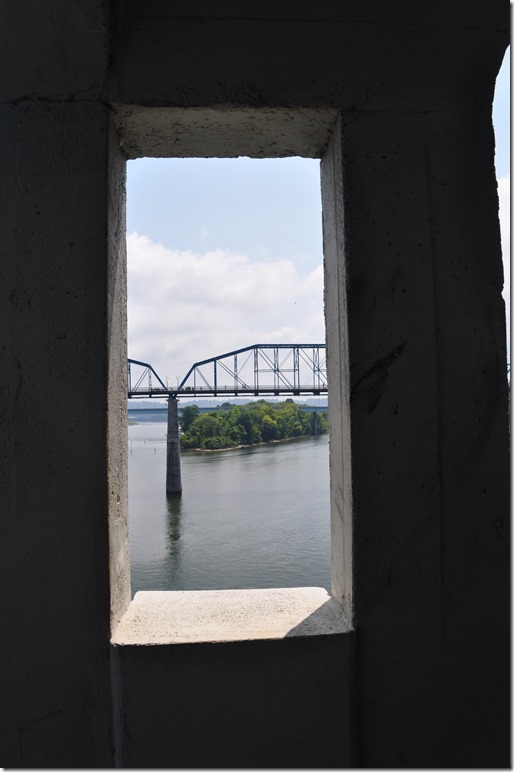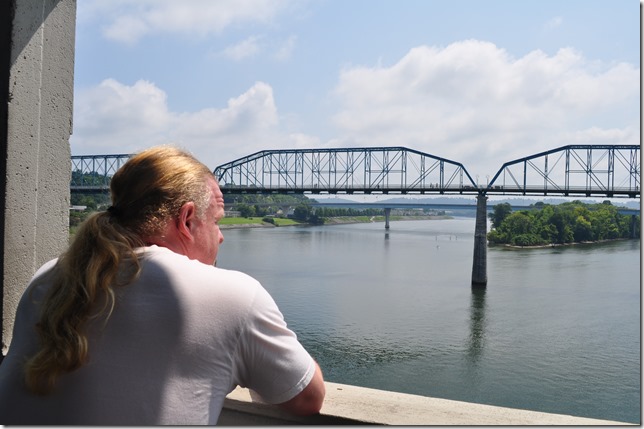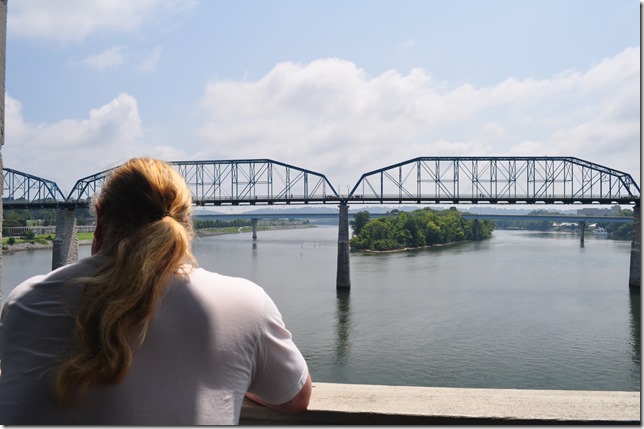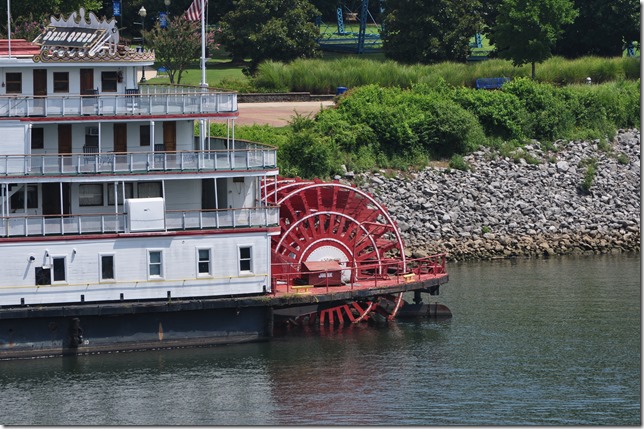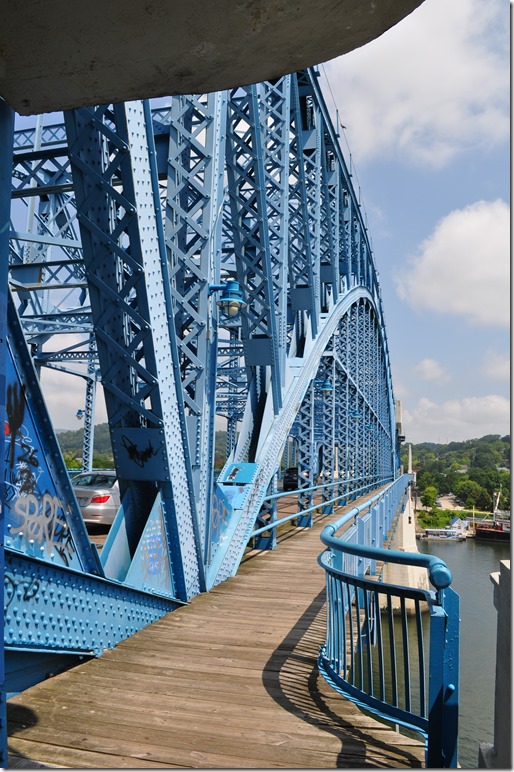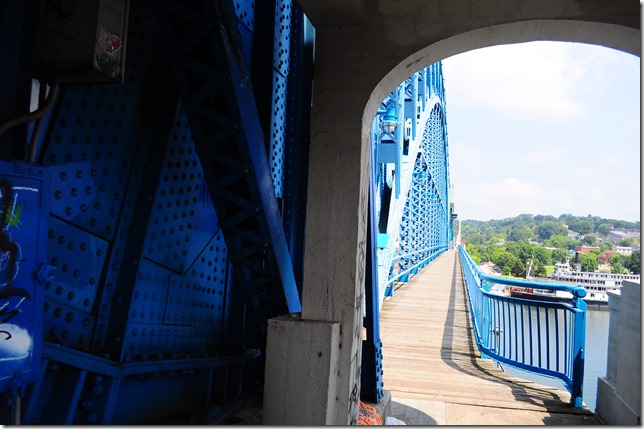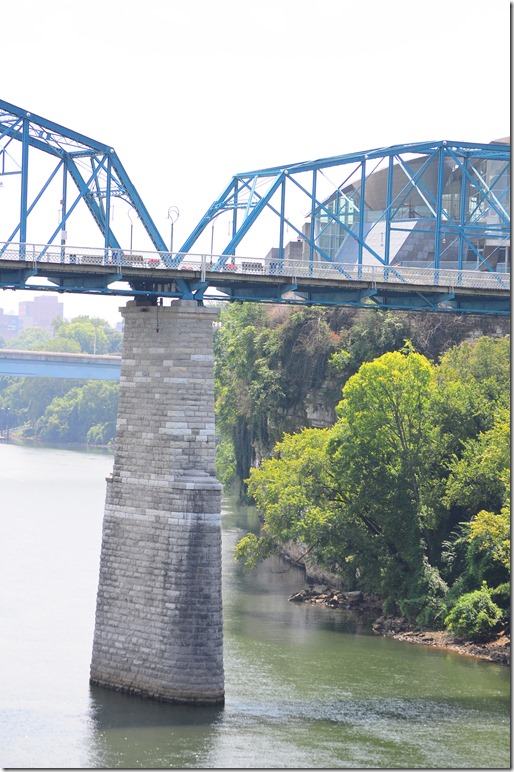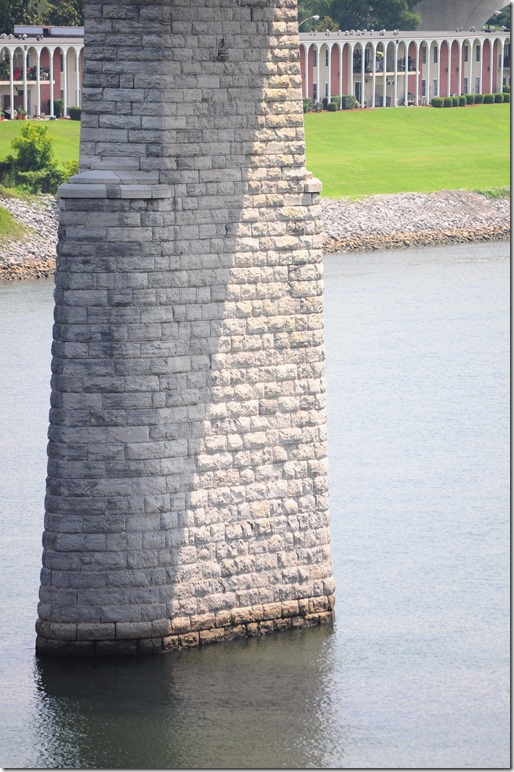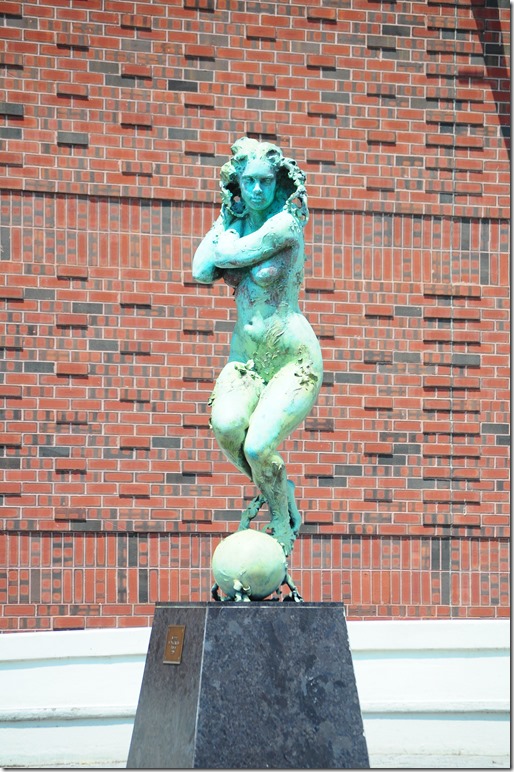 After finishing up there, we hopped back in the car and headed straight for Huntsville. On the way, we hit an abandoned gas station, and had to drop in and get a few shots of the GT500.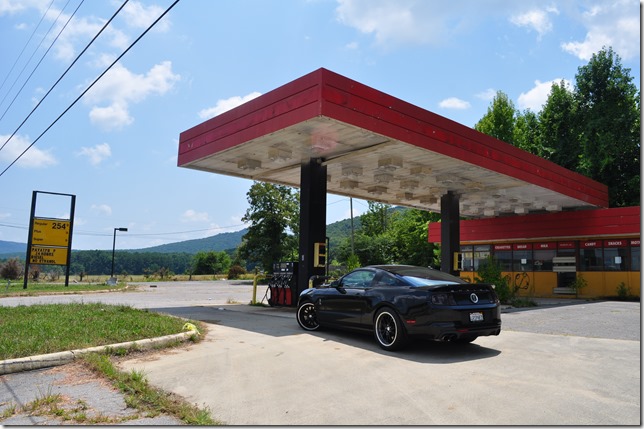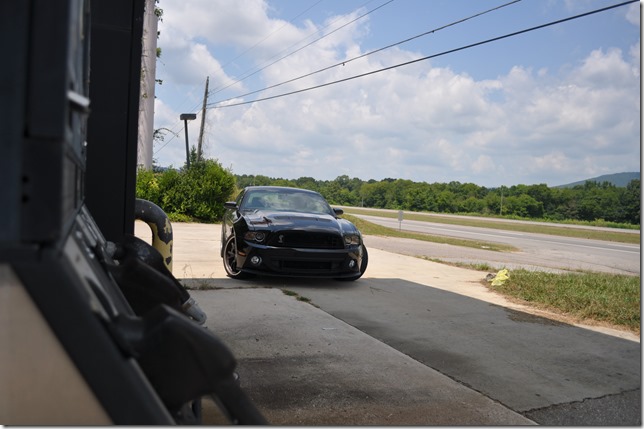 We got to Huntsville around 1:30 PM, and met up with one of my former Acuitus coworkers Paul Robichaux and his son David at Dreamland BBQ. Even though Dreamland's BBQ wasn't Carolina style, it was significantly better than what we had yesterday.
Paul called this Alabama style, and it is quite distinct from the other styles I am familiar with. It's tomato-based, but the pork is seasoned and cooked without any sauce. The sauce is then added lightly, so that it doesn't overwhelm the flavor of the pork. I thought the flavor of the raw BBQ was excellent and it came out very juicy.
I'm not a huge fan of the sauce, but since it doesn't detract from the flavor of the meat, it's no big deal.
David got a half rack of ribs which he claims are some of the best he's ever ate. Paul and Beth both got a single half lb. BBQ sandwich and a side. I got two half lb. sandwiches along with sides of mac & cheese and baked beans.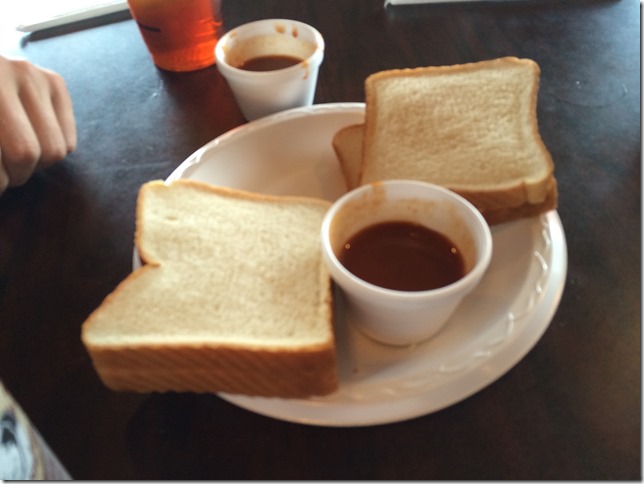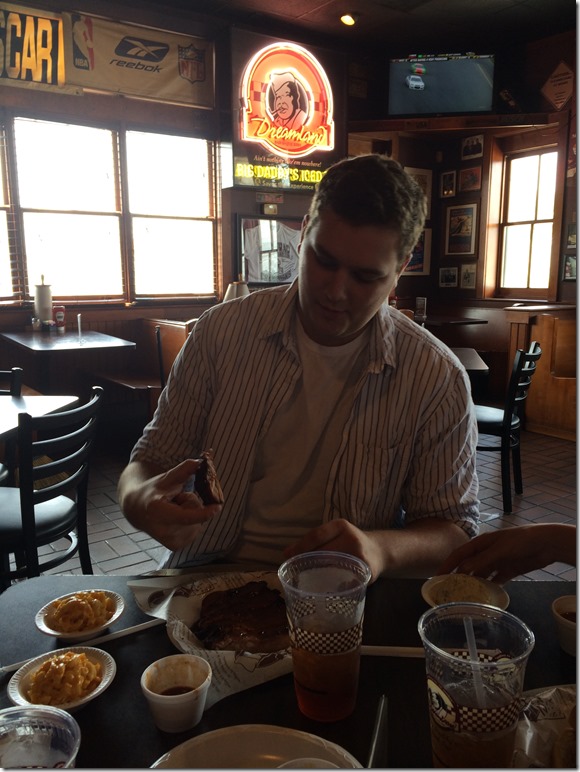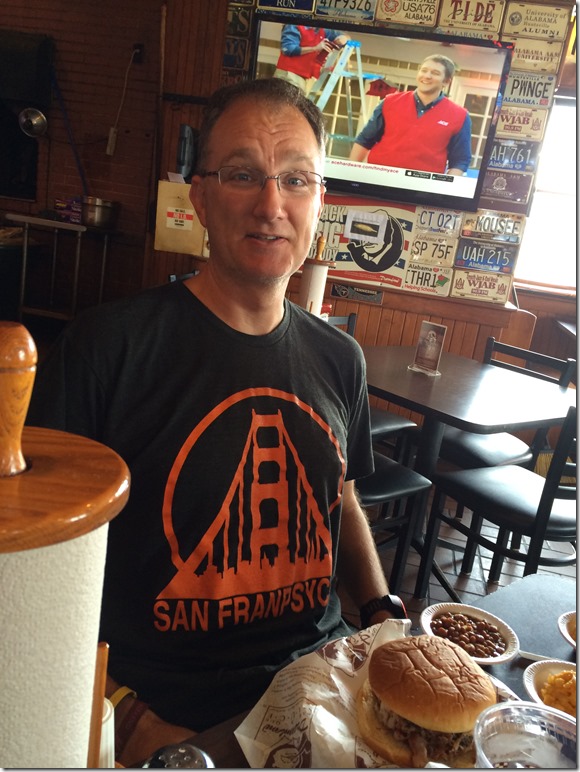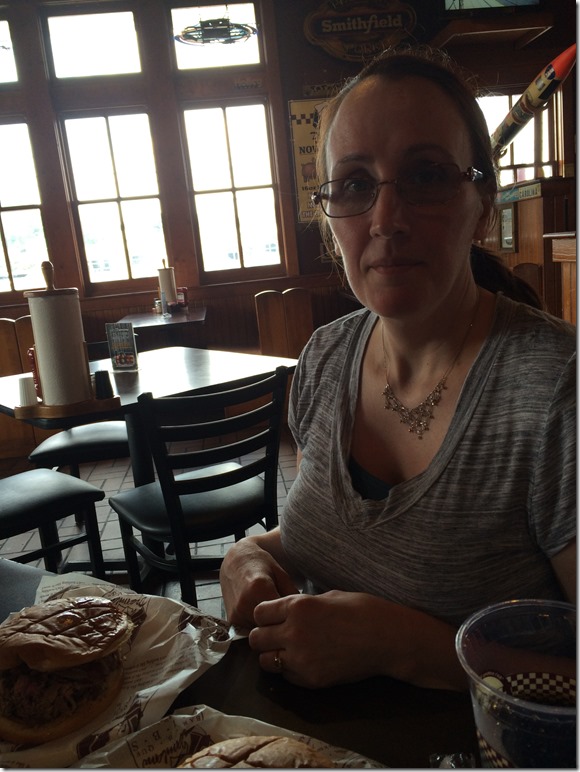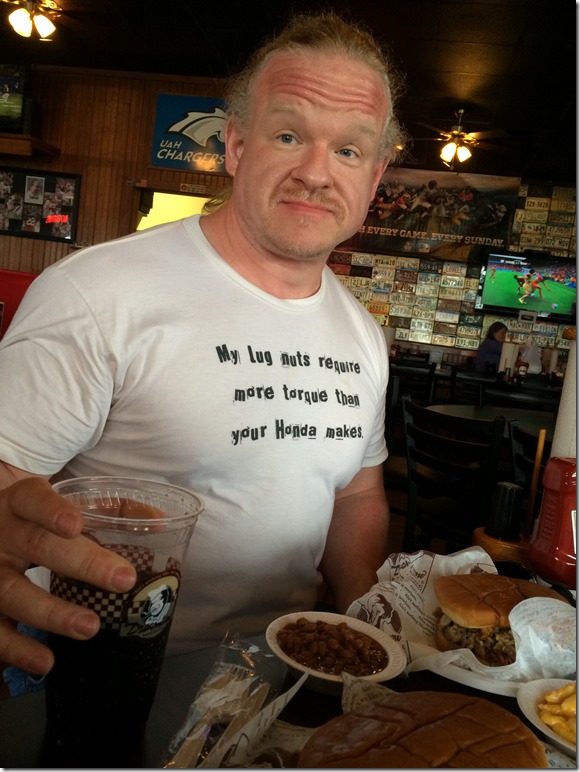 While the BBQ is excellent, I didn't think quite so highly of the sides; they were good but fairly typical. When dessert came out however, it improved the score significantly. Paul and Beth had the banana pudding, David had the peach cobbler a la mode, while I had both desserts.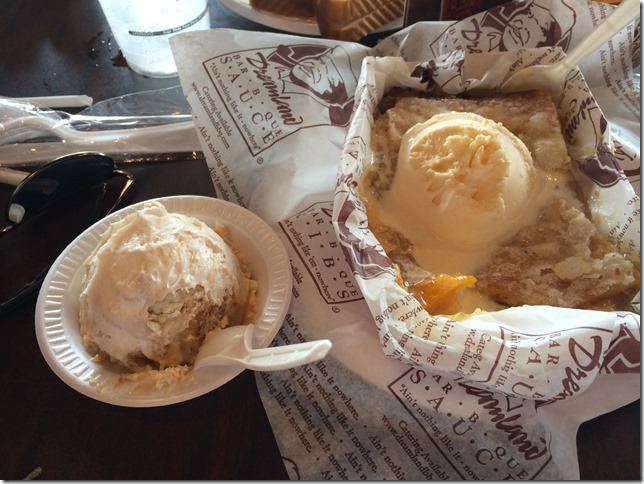 The pudding was good but very small; Beth ended up ordering a second one. The peach cobbler on the other hand was both excellent and very, very large. Between the two, I definitely recommend the cobbler.
After a very entertaining lunch catching up with Paul, we hopped in our respective cars and Paul led us to our next stop: The US Space and Rocket Center. This museum is huge, impressive, and very interesting. Driving into it you can see many rockets free-standing out in the elements, including an enormous Saturn V.

Now, this doesn't look that big, but that's cause there's a goober in white shorts photo-bombing me. I am standing dead-center in the closest exhaust port to the camera, and I've created a little image to help you find me: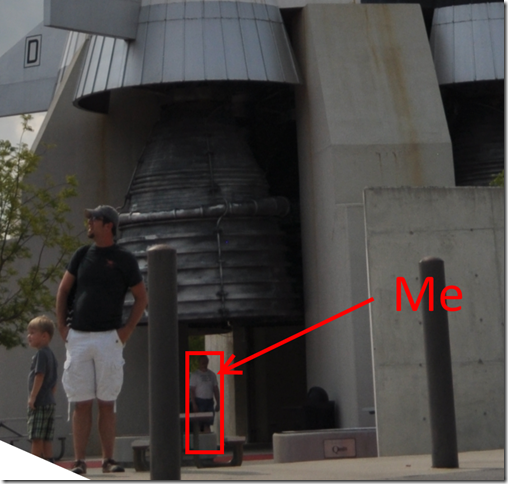 Words don't do this thing justice, it's awe-inspiring.
Anyhow, many artifacts from various NASA missions are permanently enshrined here. This is also the location of NASA's Space Camp. Finally, this also the resting place of many pieces of military gear, including one of the surviving SR-71 Blackbirds, which is without a doubt my favorite plane of all time. Of course I had to ask Beth to get a bunch of shots of the GT500 with the Blackbird.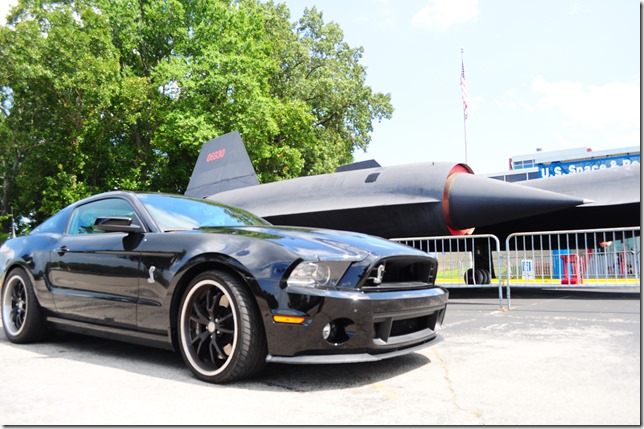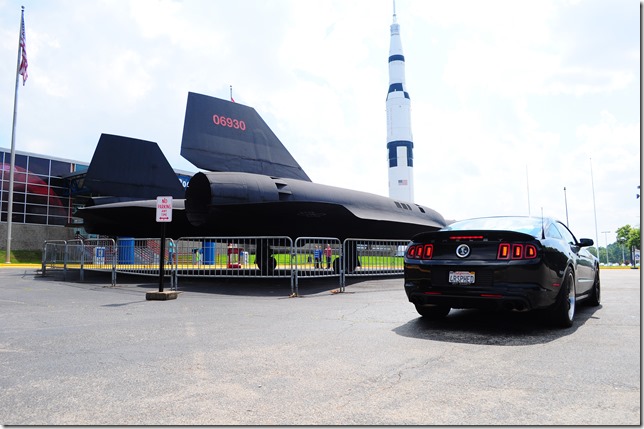 After parking, we paid $20 for each of us to enter, and spent the next two hours on a whirlwind tour of the facility, during which Beth got tons of pictures.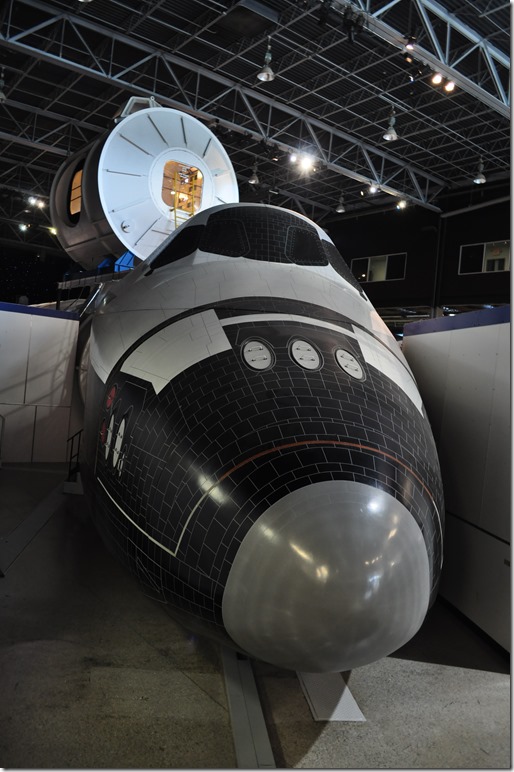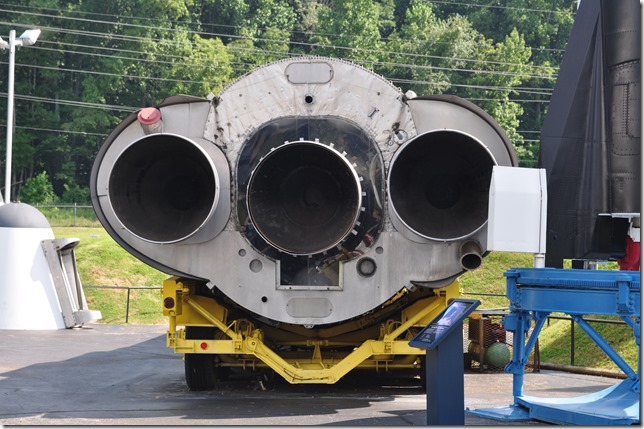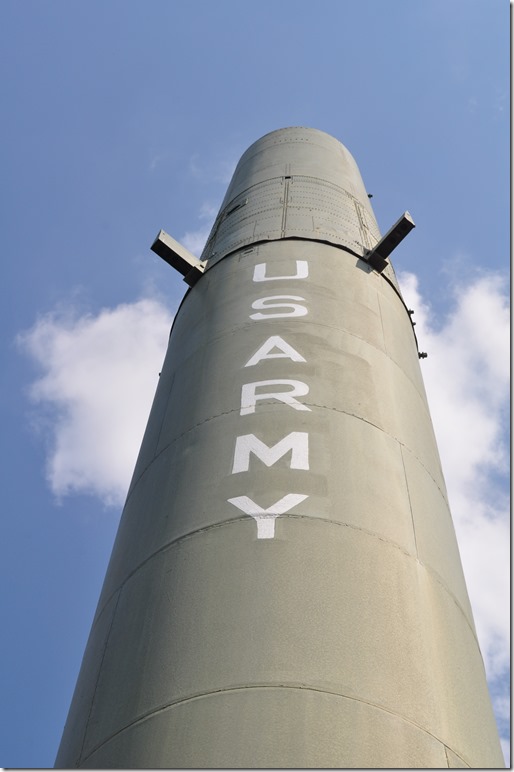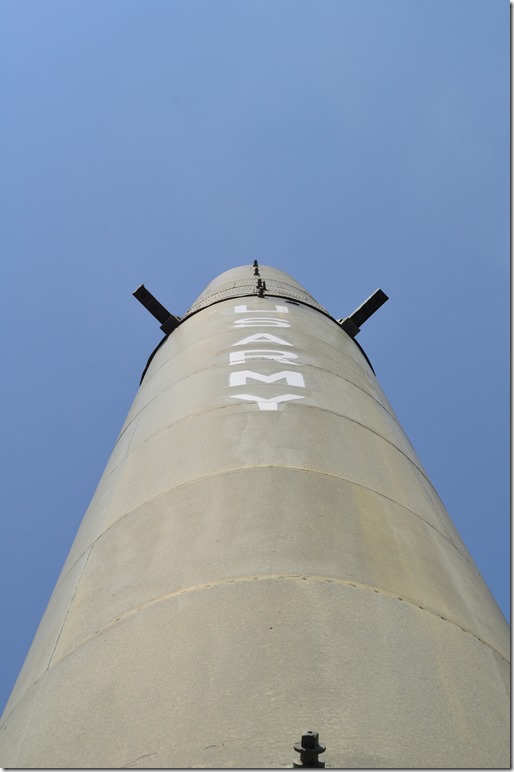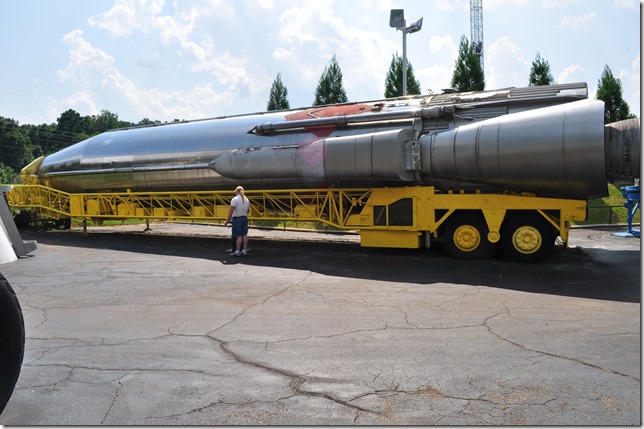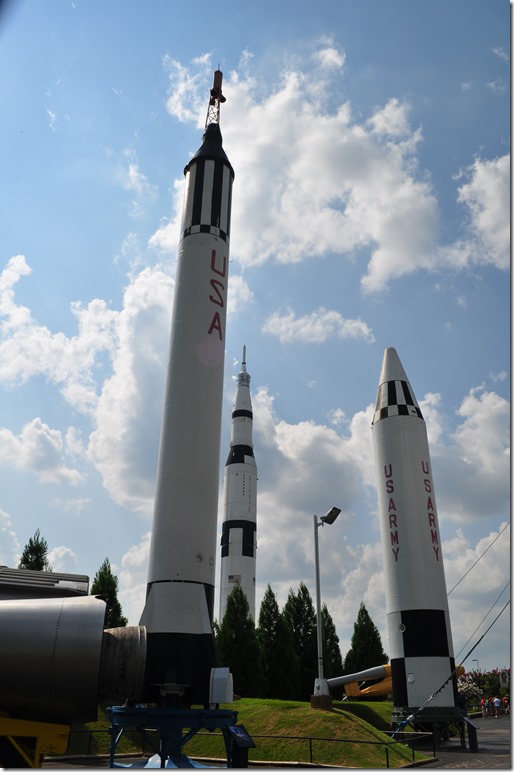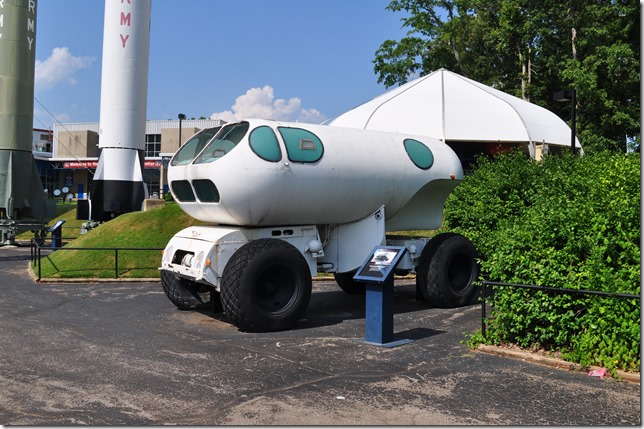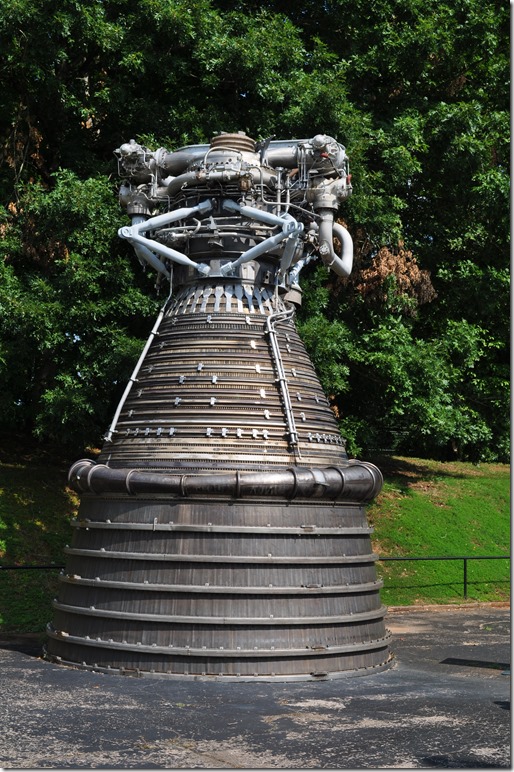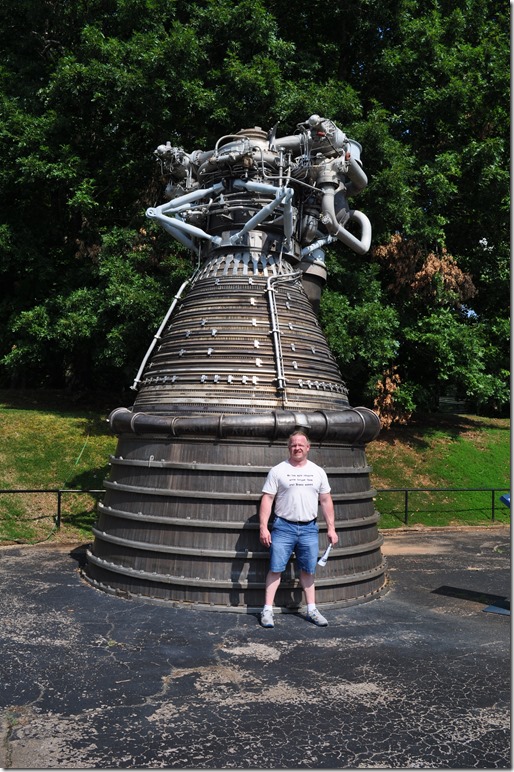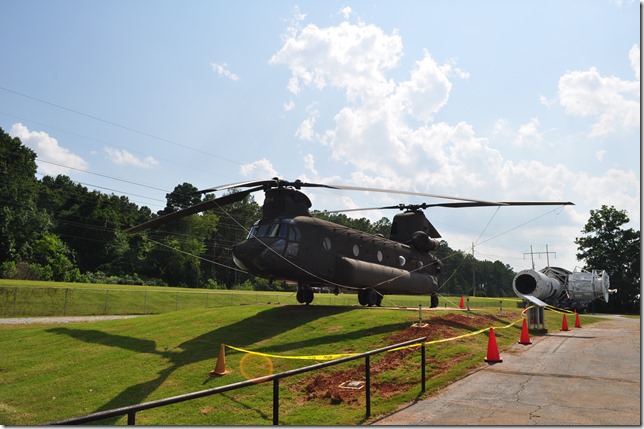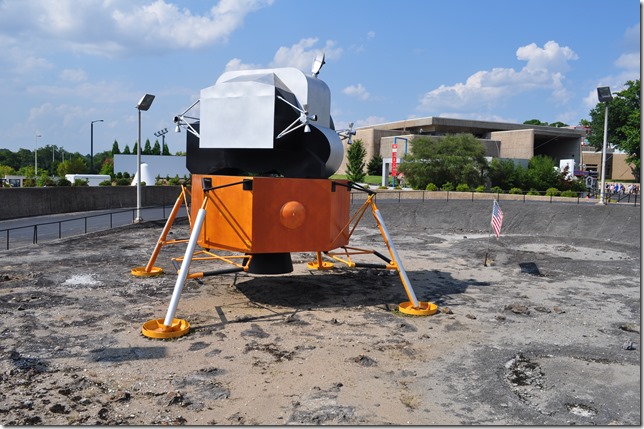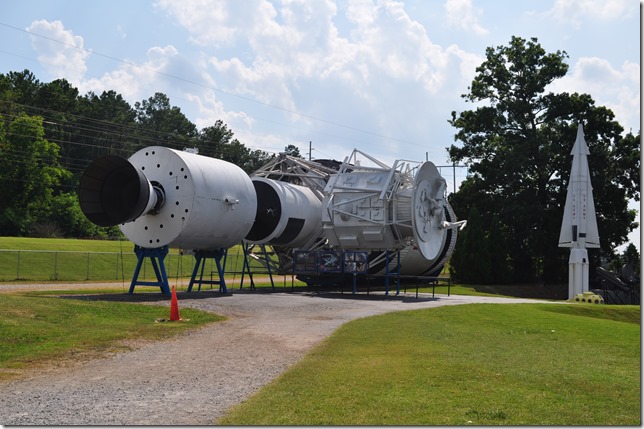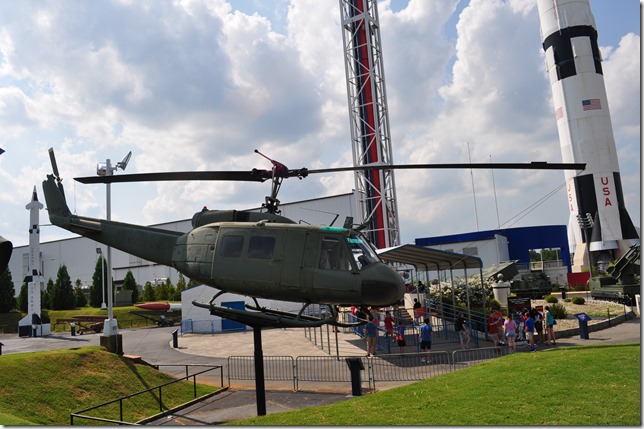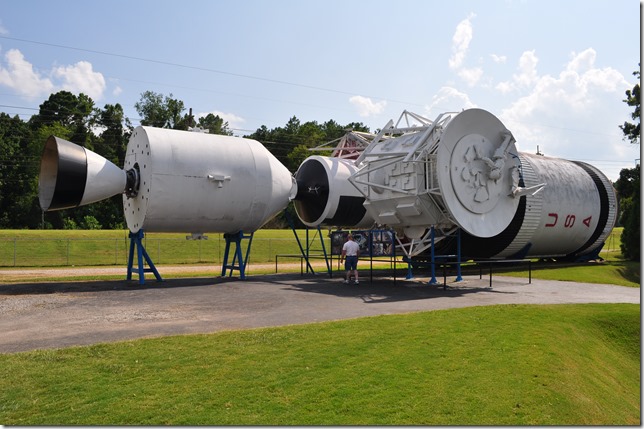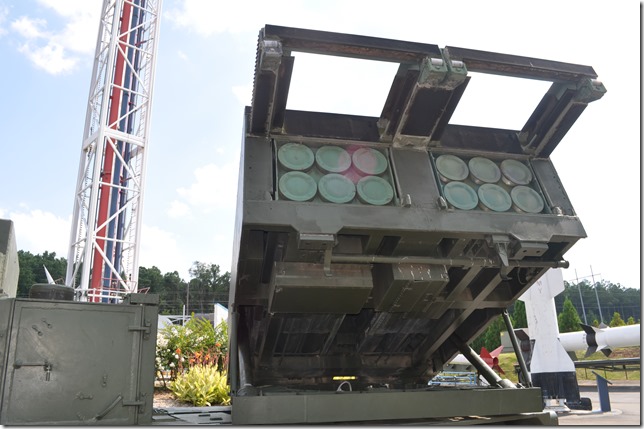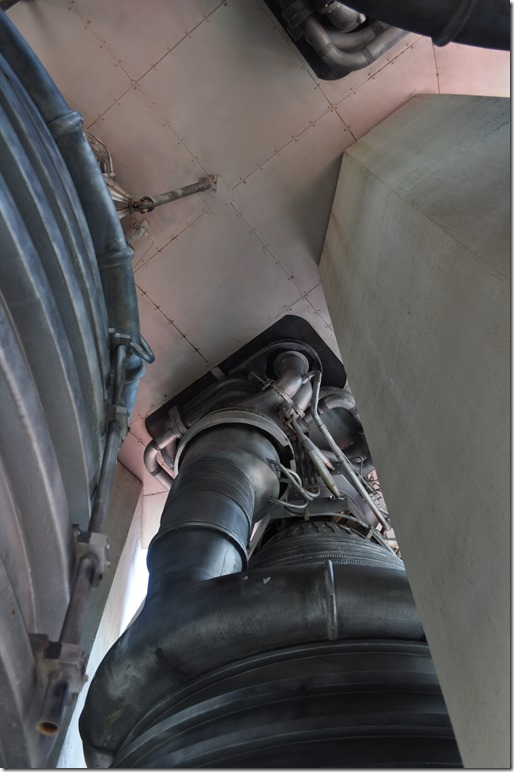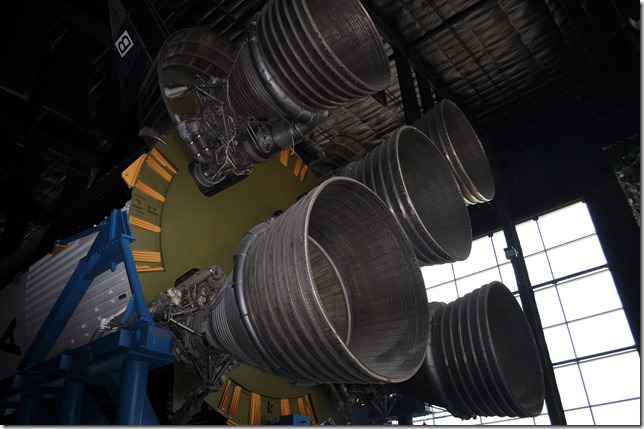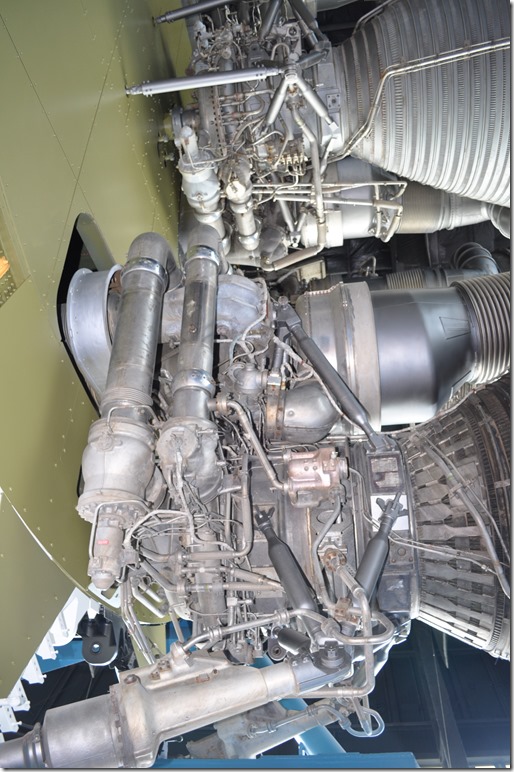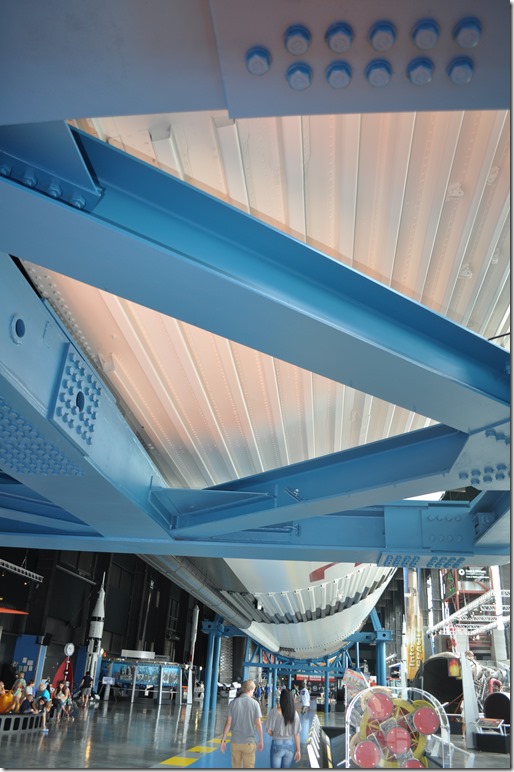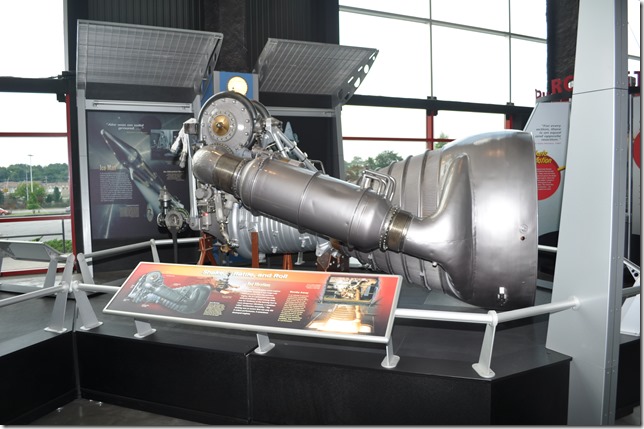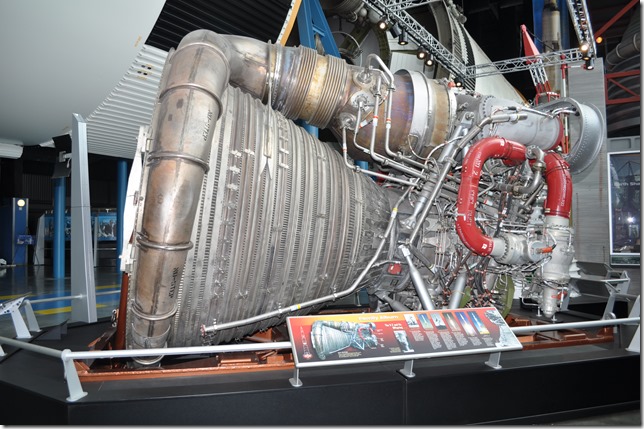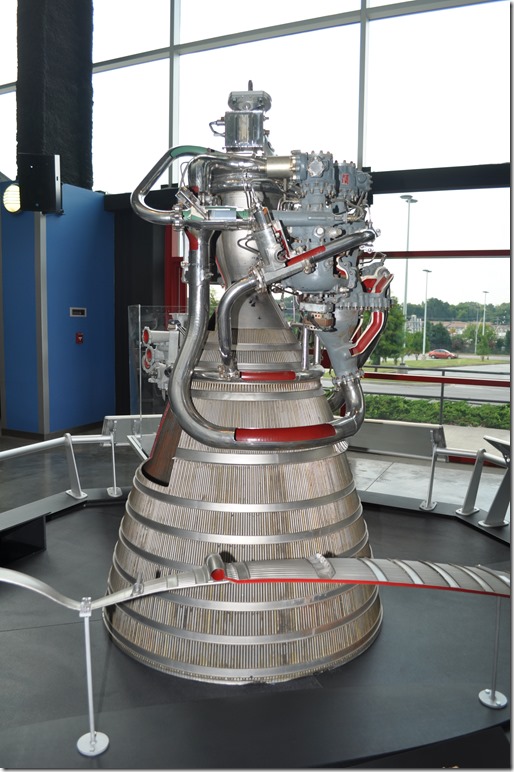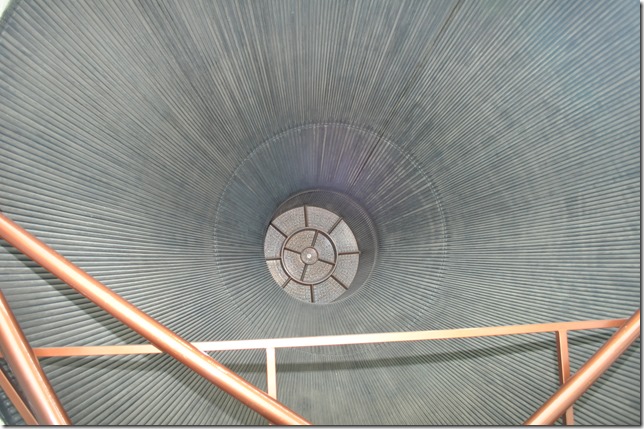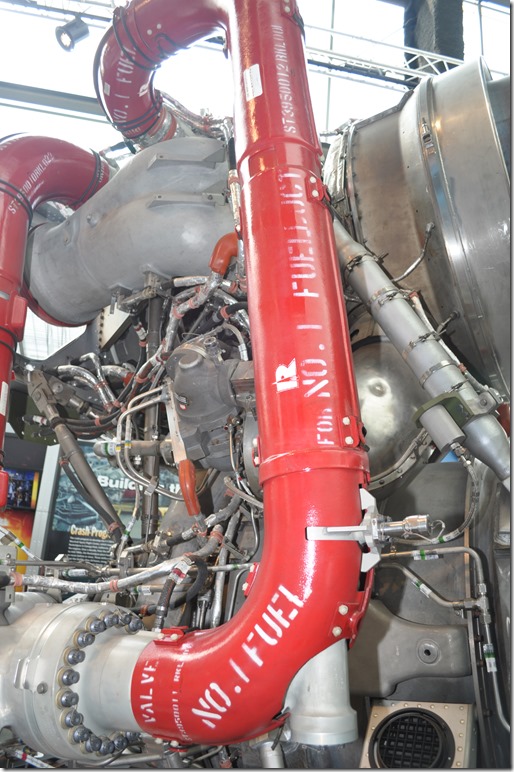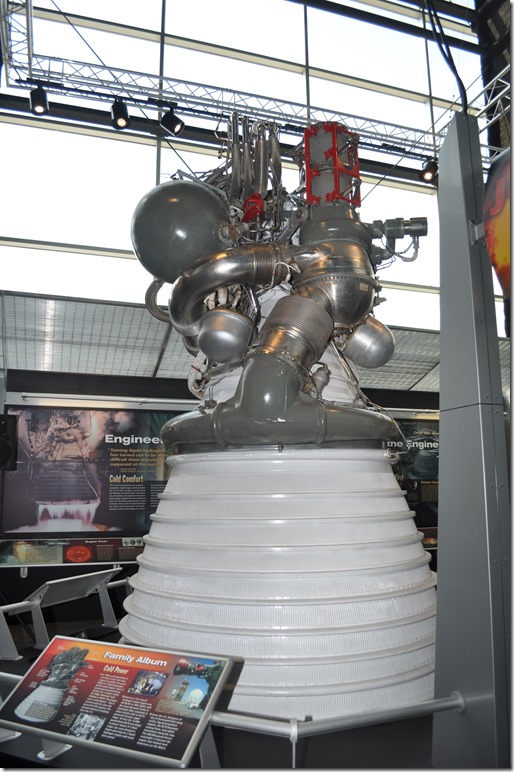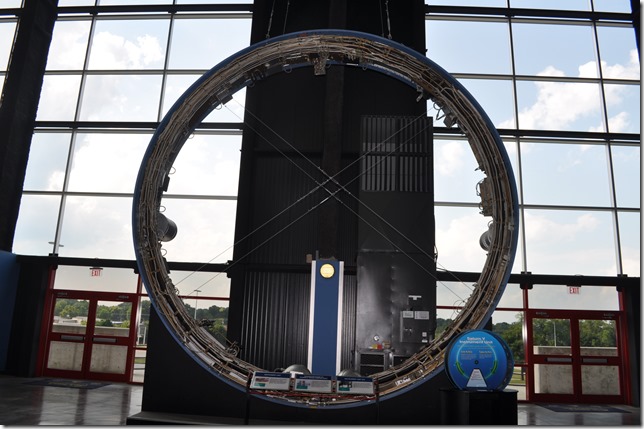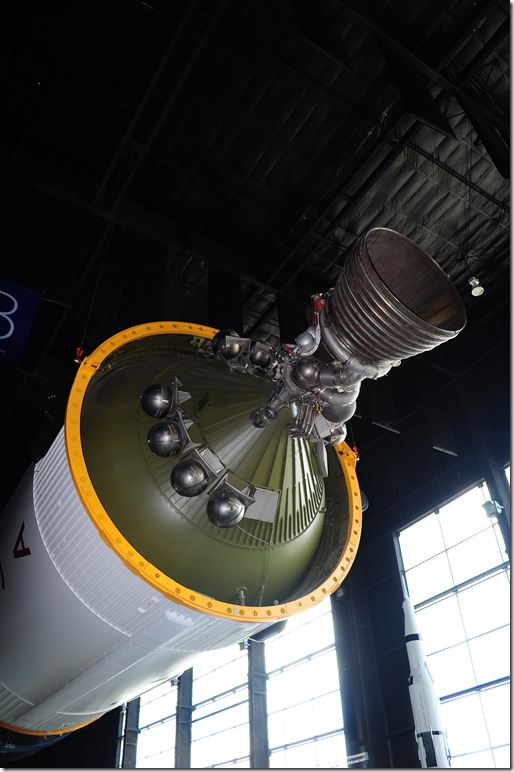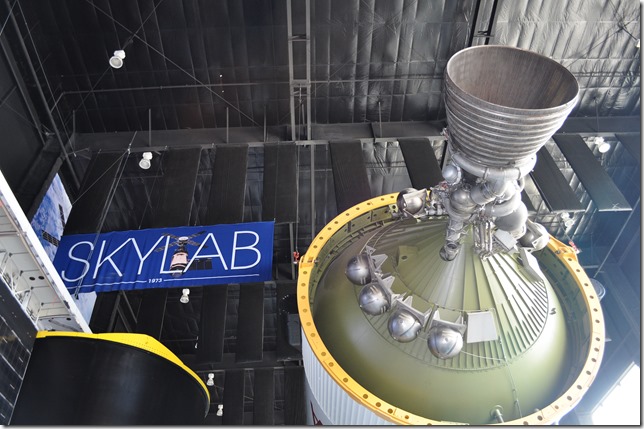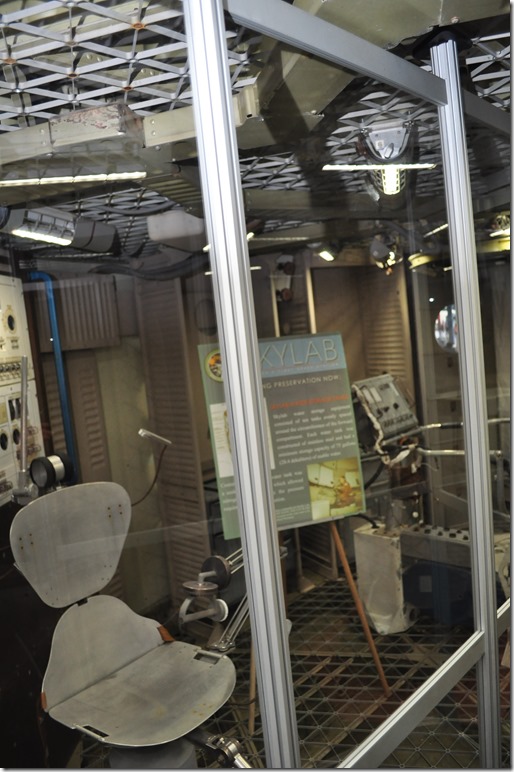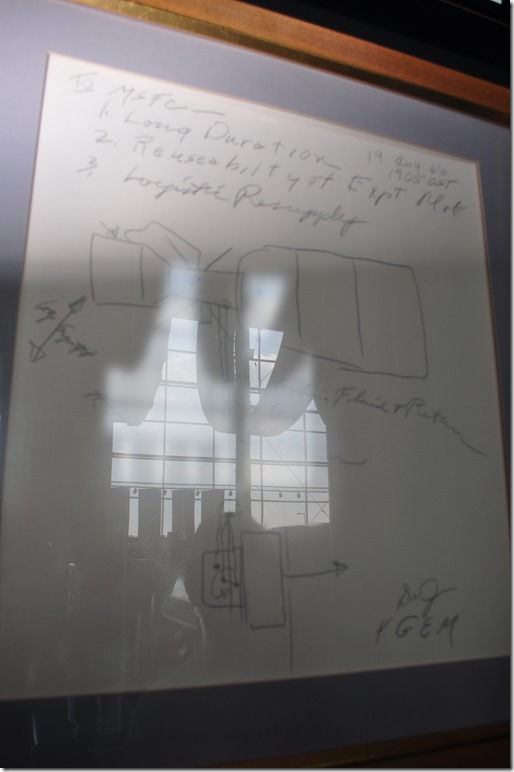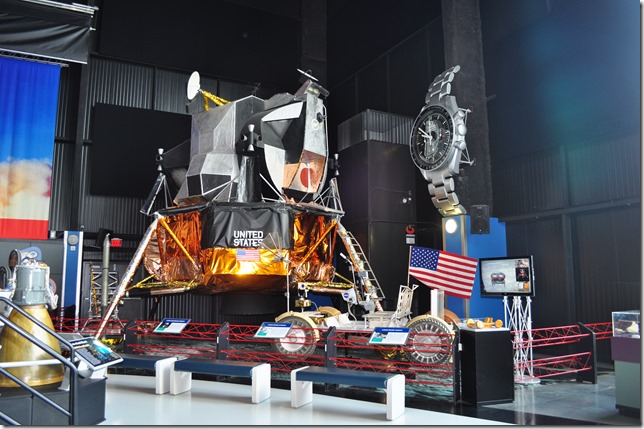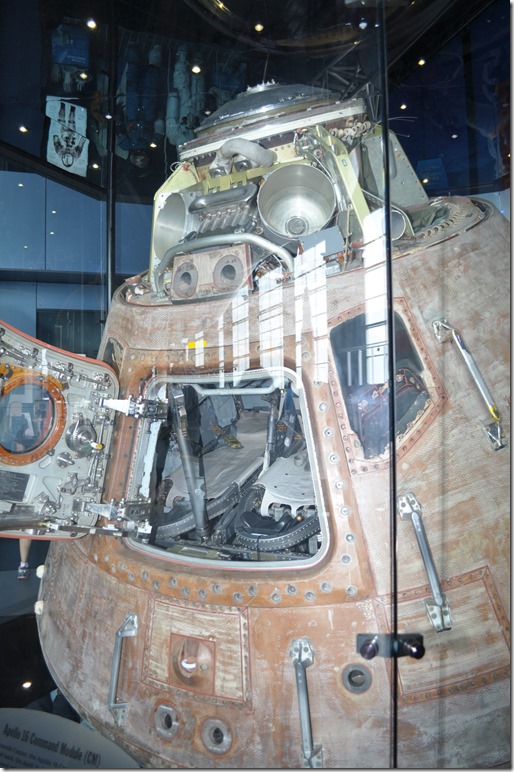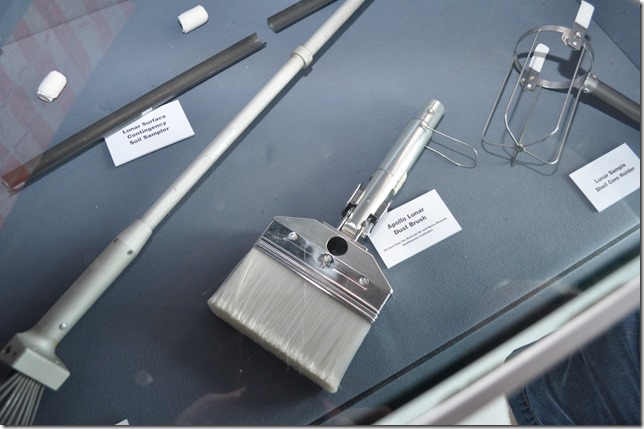 The things that kept striking about all of the artifacts in the museum were their size and complexity. When you see these things on television or in the movies, they don't look nearly as huge as they actually are. The size of the lunar lander for example is about three times bigger than I expected it to be and the size of a Saturn rocket is breath-taking.
Furthermore I had never really appreciated the complexity that went into many of the components, including the rocket engines. Just looking at all the lines and feeds going into the nozzles and trying to understand their purposes is fascinating.
Both of us tired, we got back into the car and made our way toward Memphis, which is about three hours from Huntsville. We arrived around 8 PM, and went directly to Wild Bill's, a legendary juke joint known for being home to some of the finest delta blues you'll ever hear. Unfortunately, we have both been out of the south for so long that  basically everything in the bible-belt shuts down on Sundays, including (especially?) bars. So no blues for us.
Instead, we dropped in to Hog and Hominy for some late vittles. Somewhat unfortunately, H&H also has a restricted menu on Sundays, so we were not able to sample their normal faire, only Brunch, Appetizers, and Pizzas. We made the best of it and ordered two appetizers and two entrees: BBQ Shrimp and Grits, Sausage Gravy Biscuits, a Hot Brown (that's what it's called, I shit you not), and Italian Toast.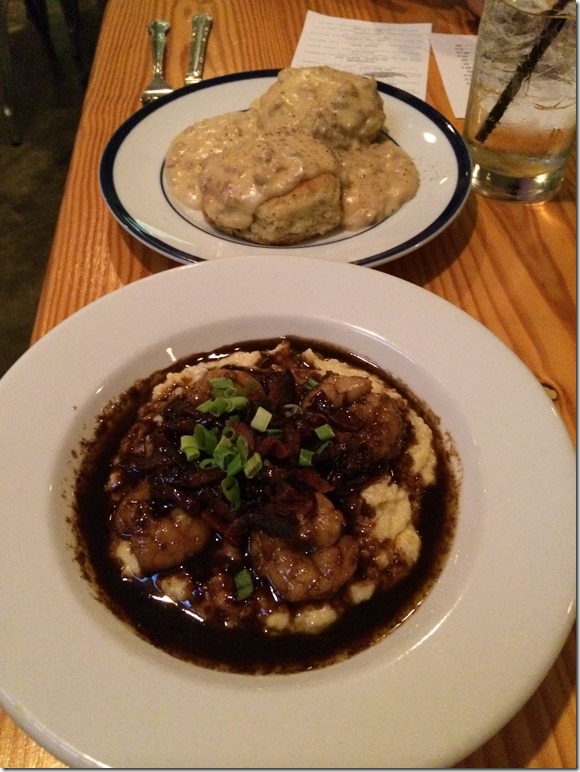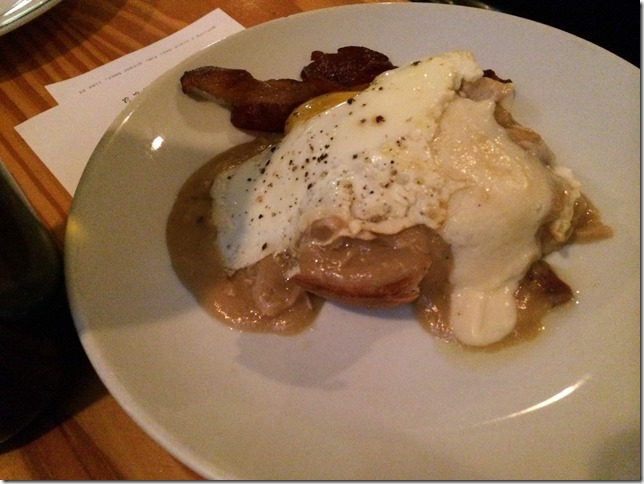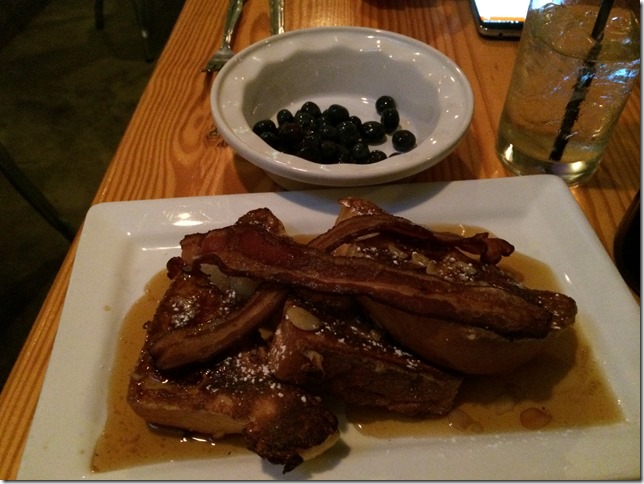 The biscuits and gravy were mediocre at best. The biscuits were hard and tasted like they were frozen, and the gravy tastes very much as if it were from a can. Honestly, Hardee's and Bojangles both have better versions of this dish.
The grits were very good, in a weird way. The base conglomeration of grits, cream, and cheese was very good, as expected. The addition of BBQ sauce and bacon to the mix adds some interesting flavors that I'm not sure really make the dish better, but certainly make it different. It's a good effort anyhow.
One thing I'm uncertain of, after having this same type of dish (grits, cream, cheese, shrimp) at half a dozen restaurants, is why in the hell they bother with the shrimp? Shrimp doesn't add anything to the dish. It doesn't really detract either, but I'm not really a fan of throwing protein in for the hell of it. If you just want to add protein, put it on the side. /rant
For the entrees, the hot, steamy, smelly brown (OK, maybe I'm taking it too far here) was really a piece of toast with some turkey, an egg, cheese, and gravy on top of it, with bacon on the side. This was weirdly mediocre in a bad way. It wasn't tasty, and kind  of reminded me of the color brown: All of the flavors were mixed together making a 'mush' of flavors that really was just a mess. I actually didn't finish it, which should tell you something.
The Italian Toast, on the other hand, was very good. It was basically a very non-eggy French toast with shaved almonds and maple syrup on top along with bacon and pressed blueberries on the side. When eaten with the blueberries, the overall flavor was very, very nice.
For desert, Beth had a gelato (which she liked, but wasn't a knockout) and I had a Peanut Butter Pie, which was interesting and good, but again, no knockout.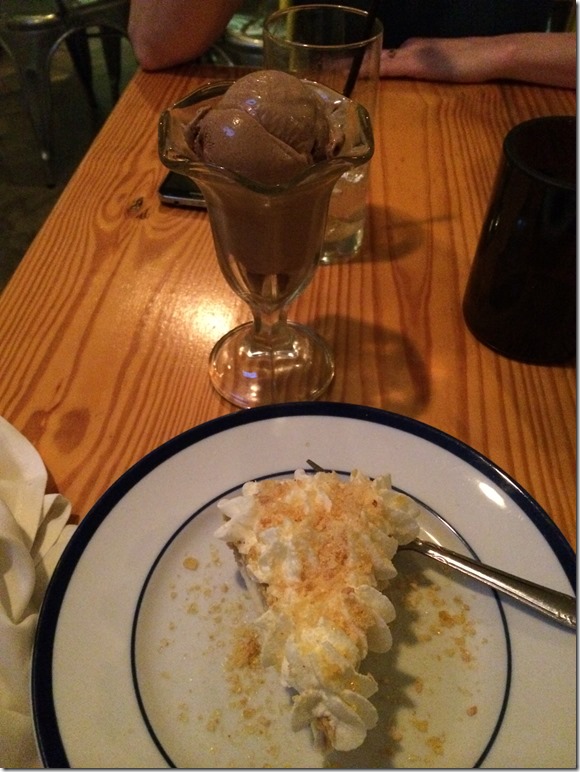 Sufficiently sated, we booked a hotel and went to check in. Now I normally don't talk much about the hotel, but in this one, I saw the most ghetto thing I've ever seen: A Bentley repaired with duct tape. It was such an amazing sight, I had to record it: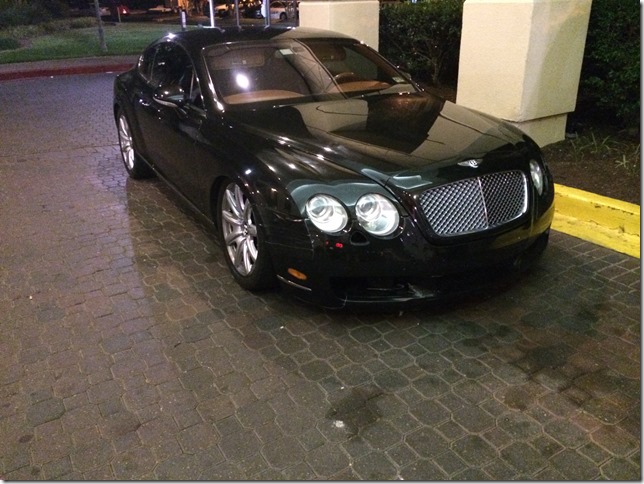 Anyhow, that;s all for tonight. Tomorrow we head out and make our way to Oklahoma City.