We got out of the hotel this morning at 9:30 AM, and our first order of business was to give the car a bath.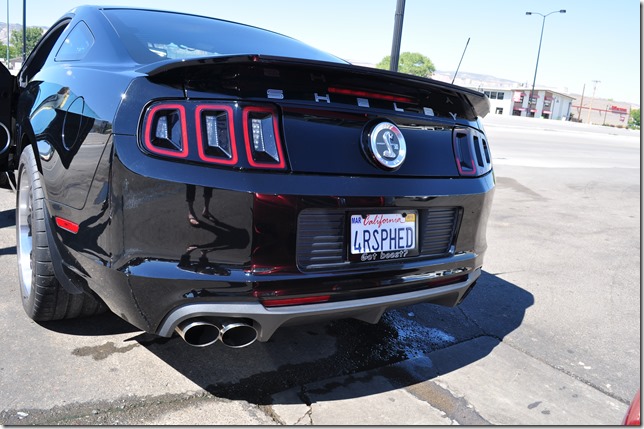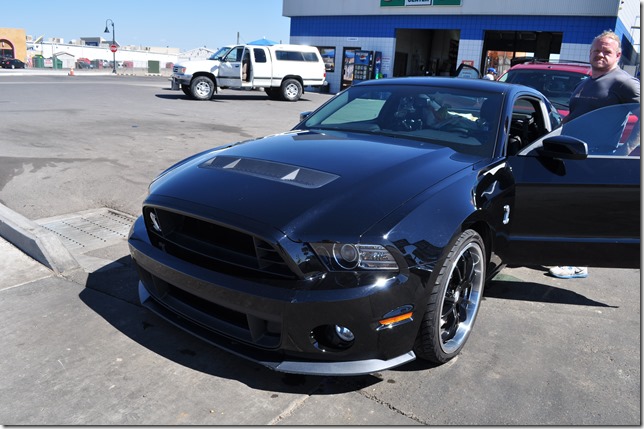 This actually took a good bit longer than I expected, and we didn't actually get to leave for the first stop until 10:45 AM. It turns out that was OK though, since our first stop, the Allen Unique Auto Museum, didn't open until 11 AM anyway. The Allen museum is basically the collection of a woman by the name of Tammy Allen. It contains quite a few rare and unique cars; some of the highlights of the museum are two Hurst Vipers, a Shelby Series 1 signed by Carroll Shelby (of course), a car built by Boyd Codington and another by Jesse James, the original "love bug", a 1988 Armaretta, and a number of highly customized hot rods.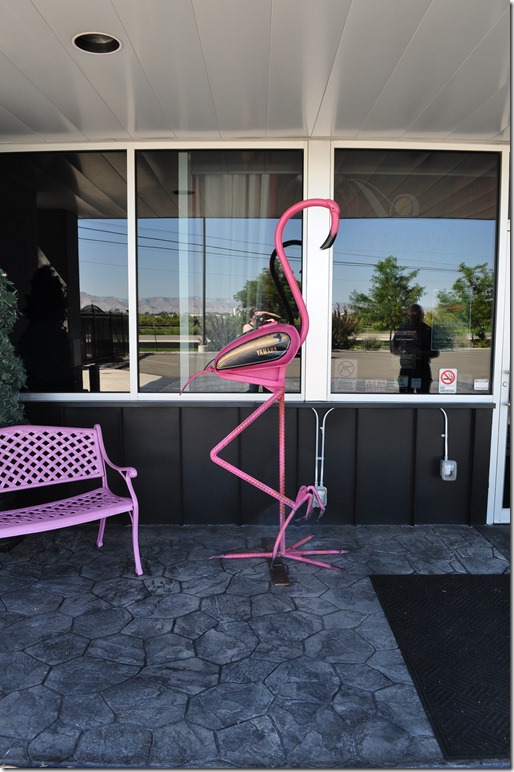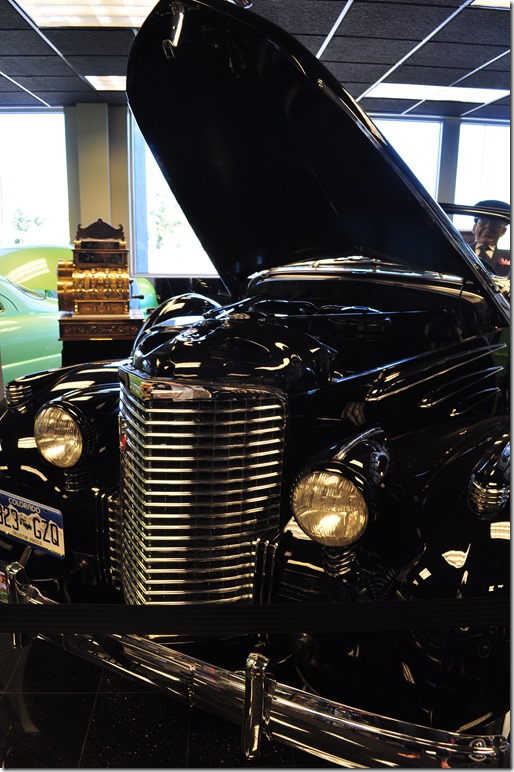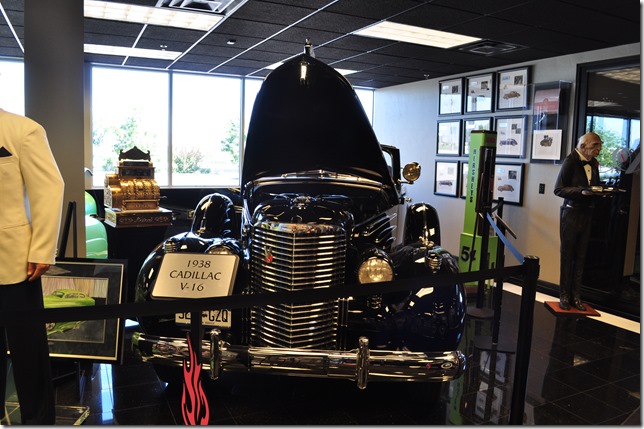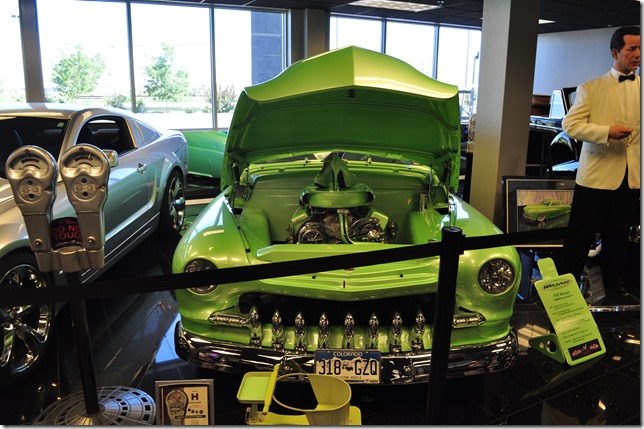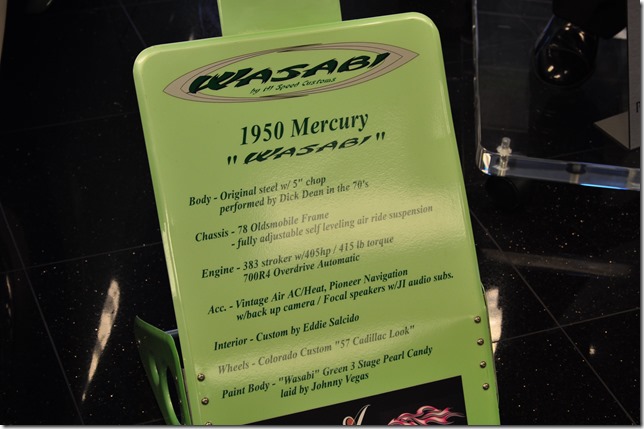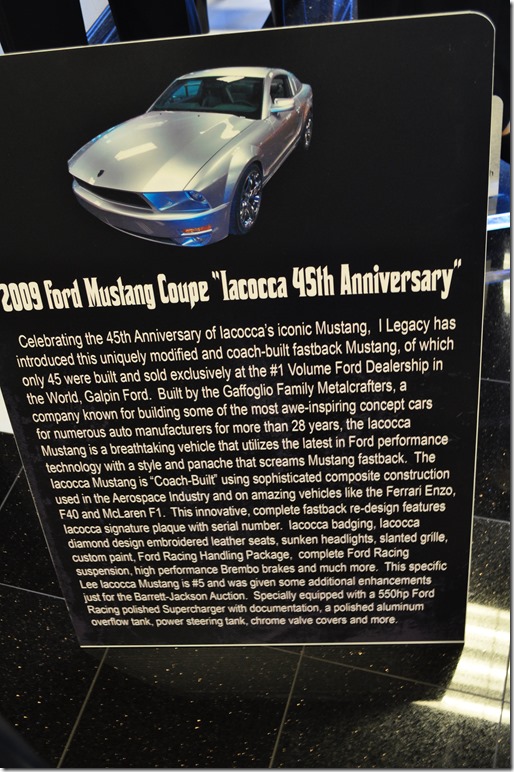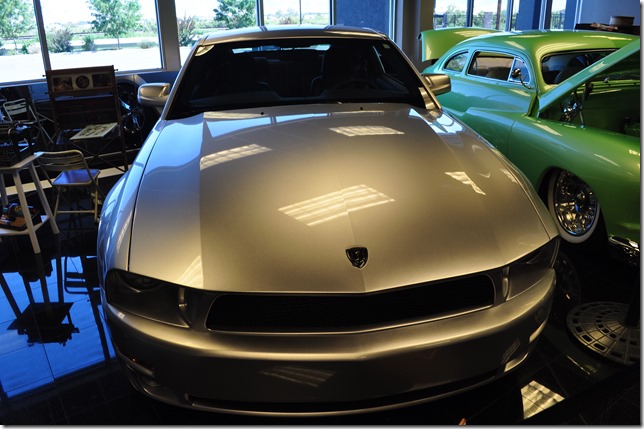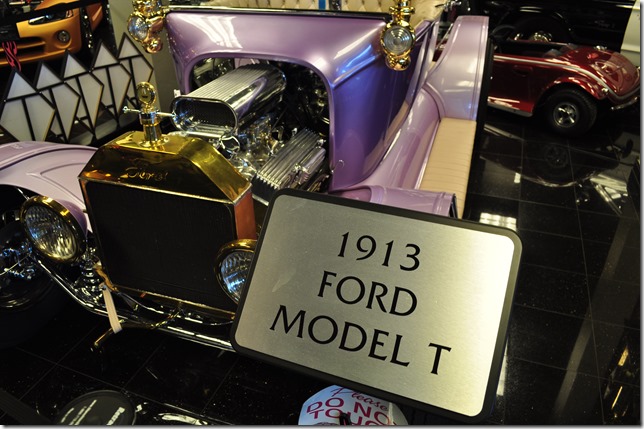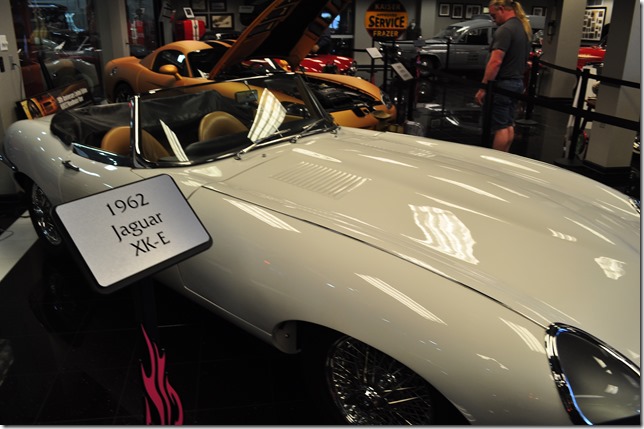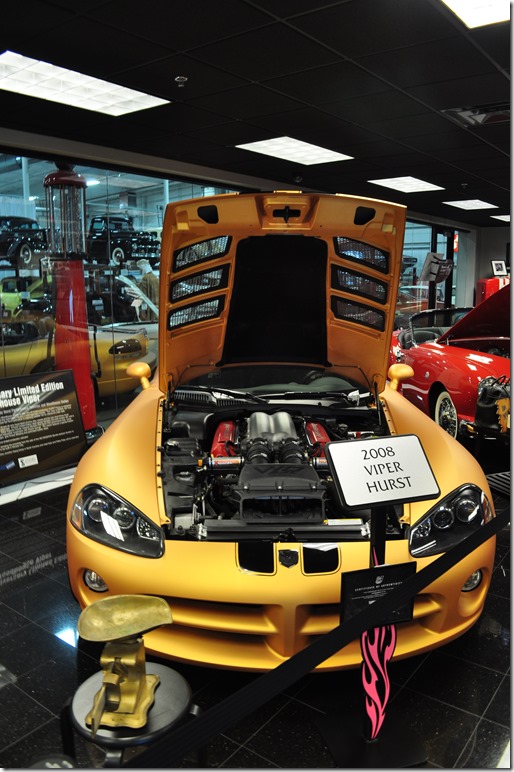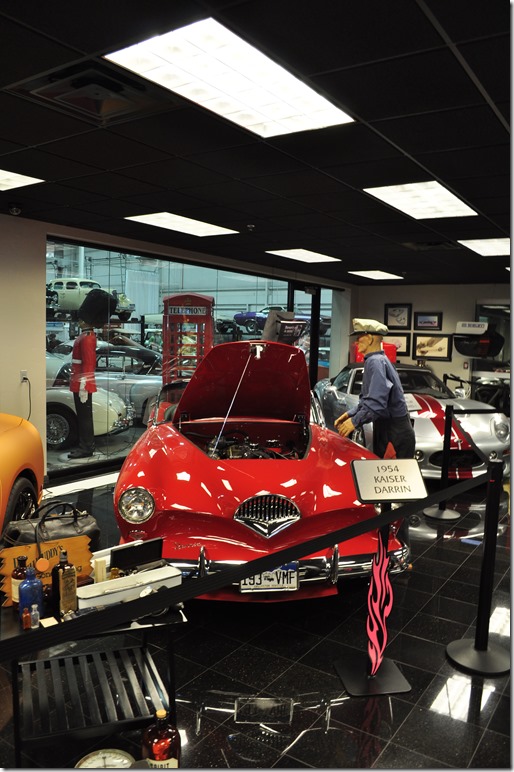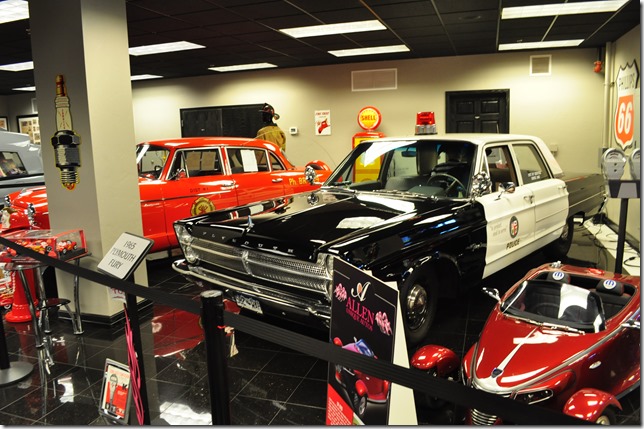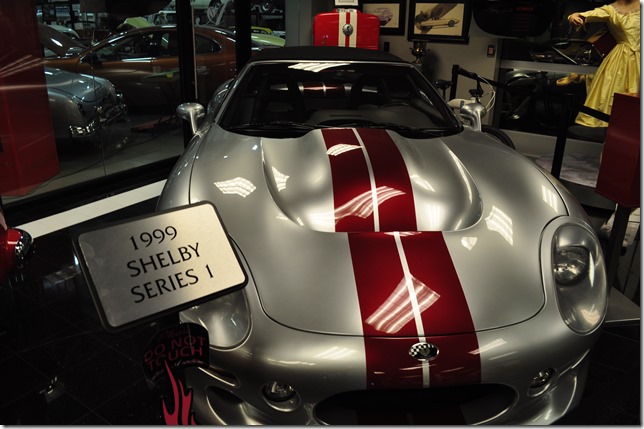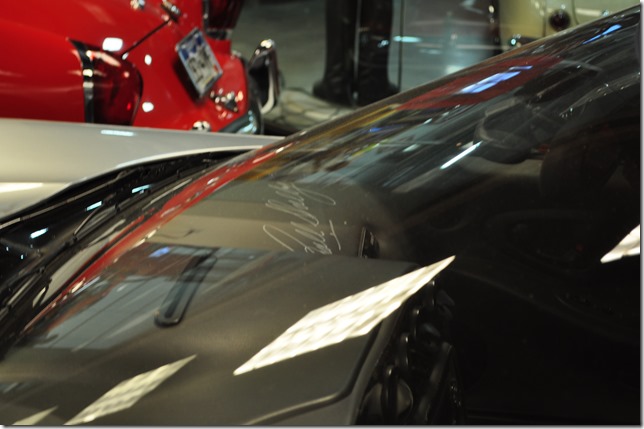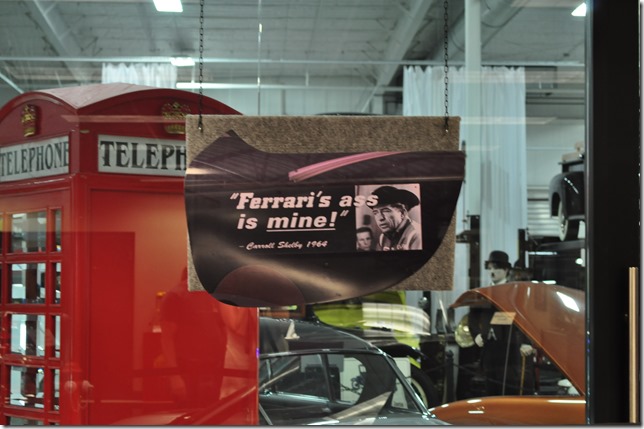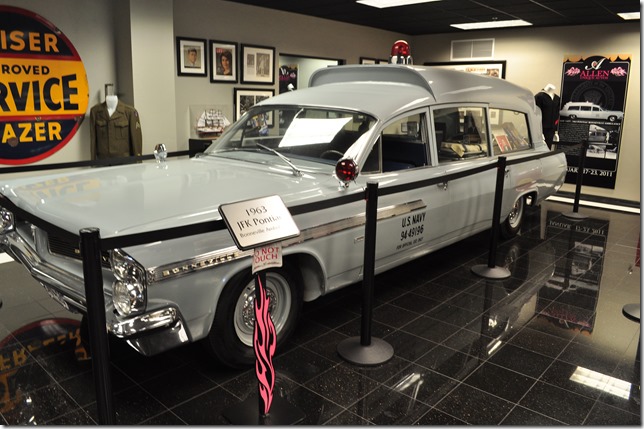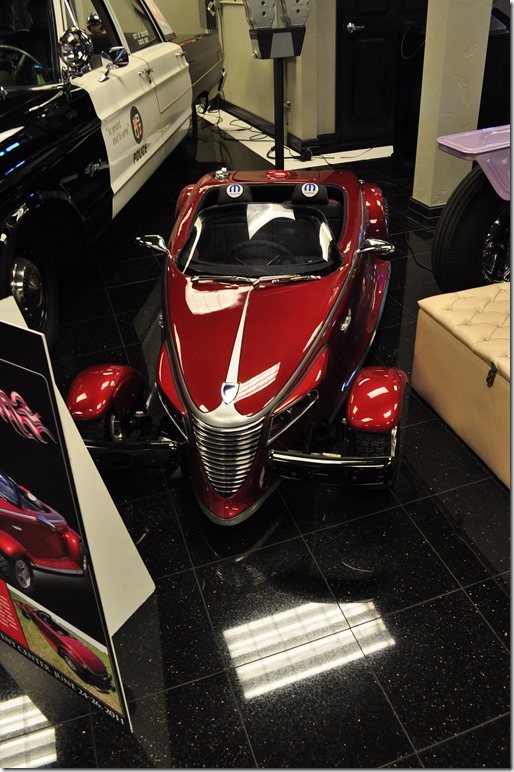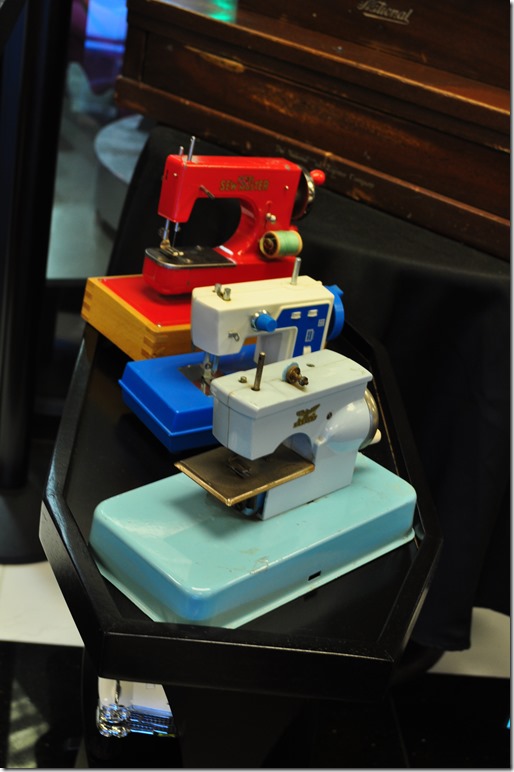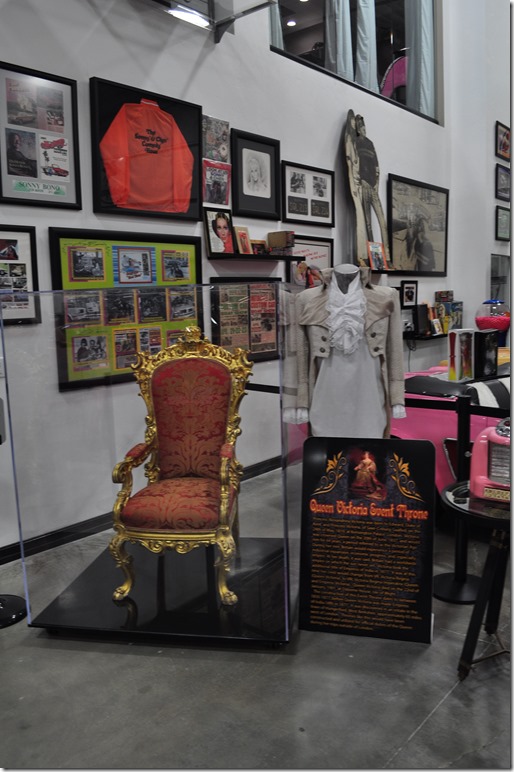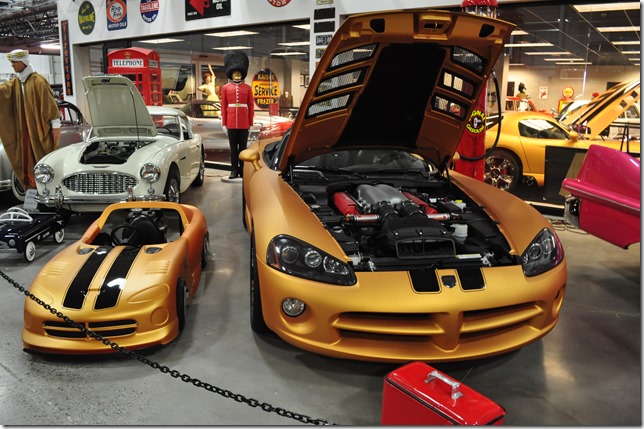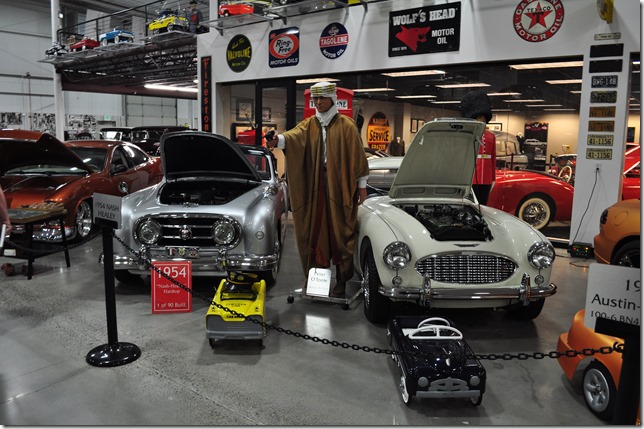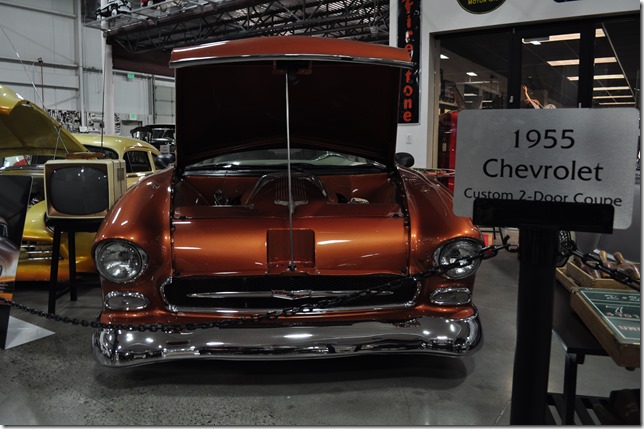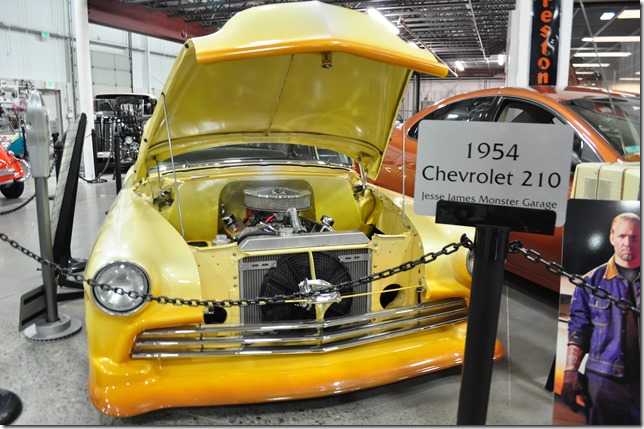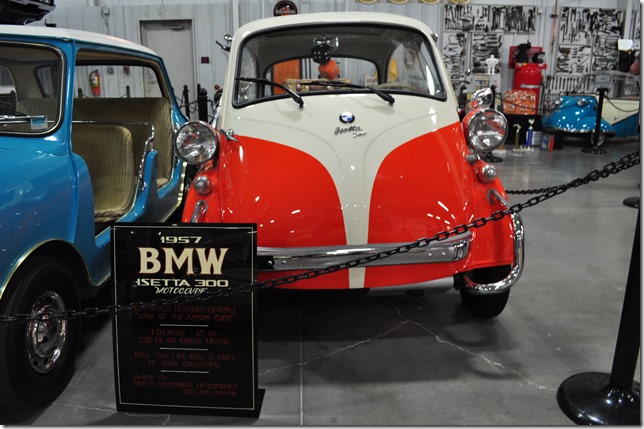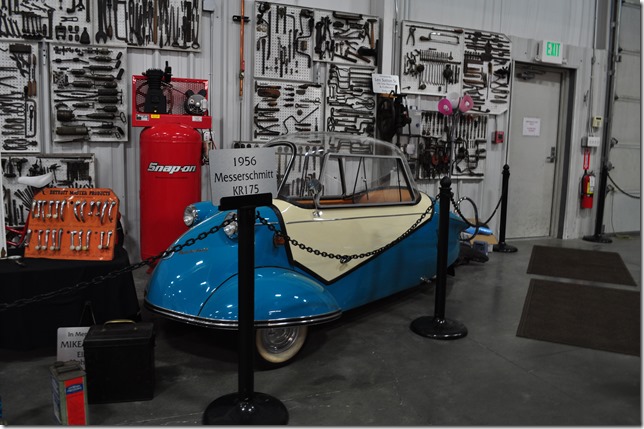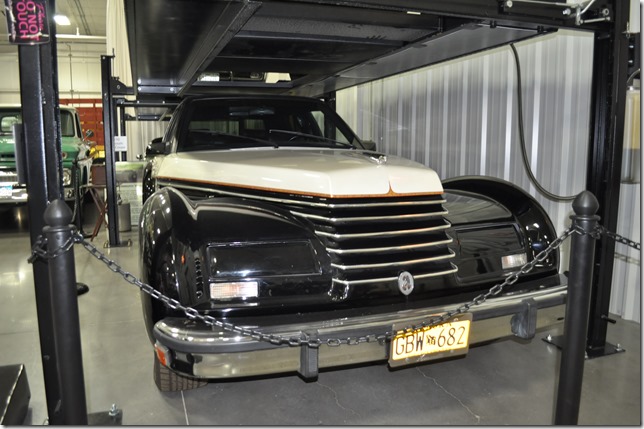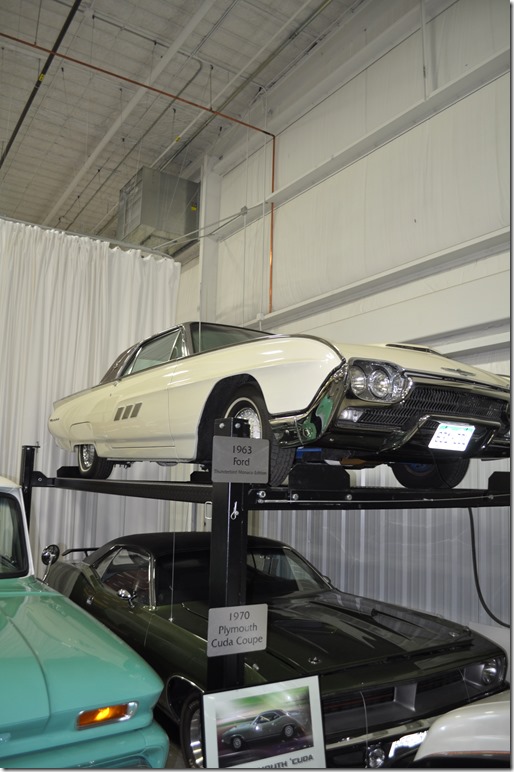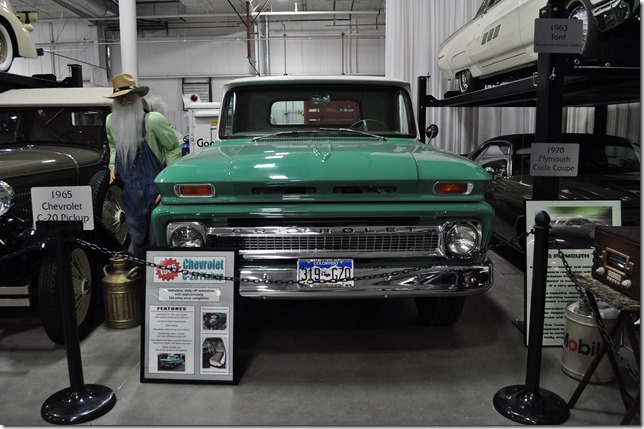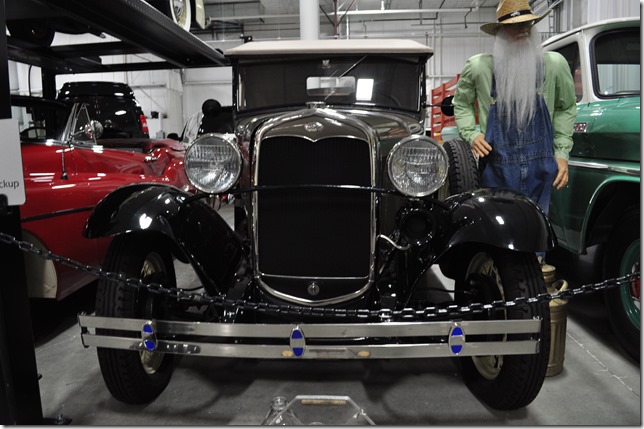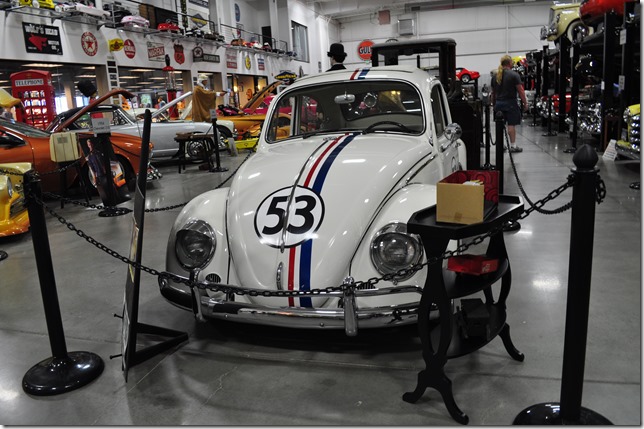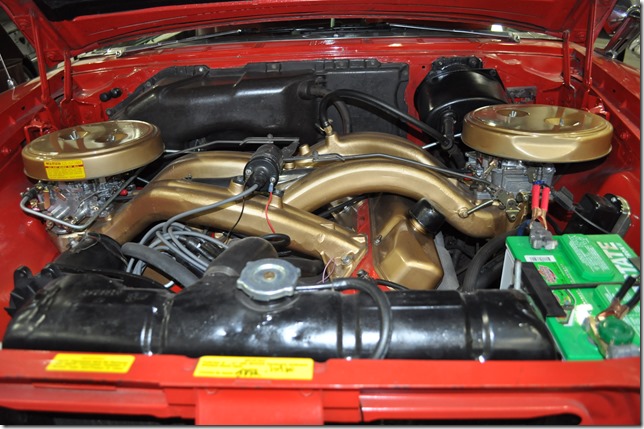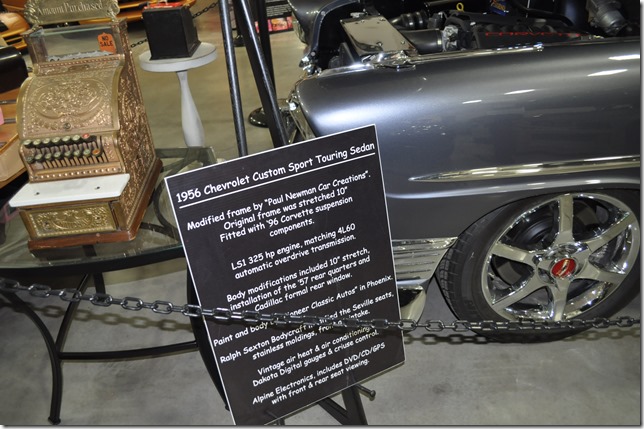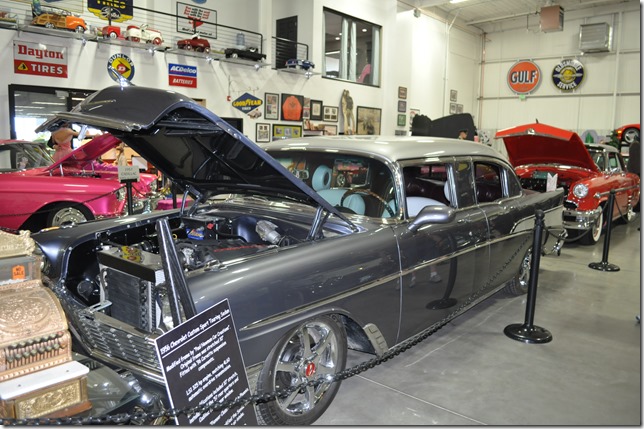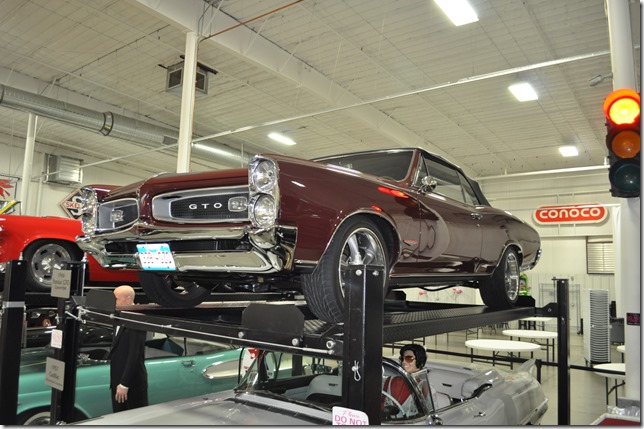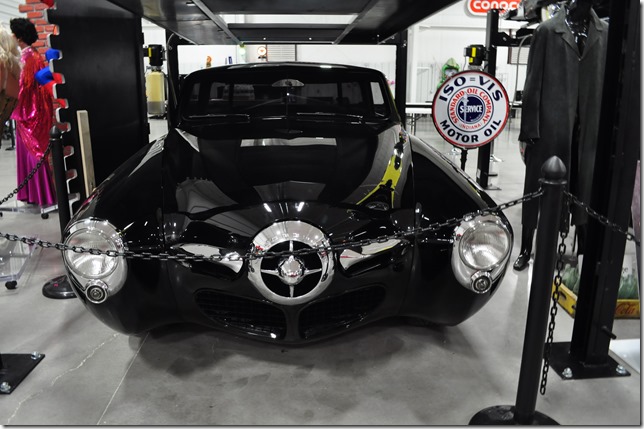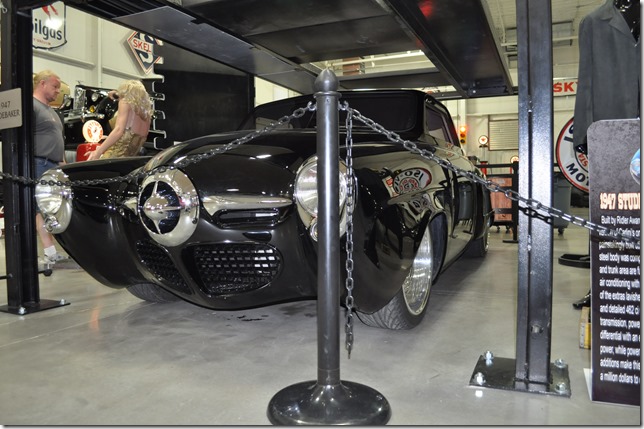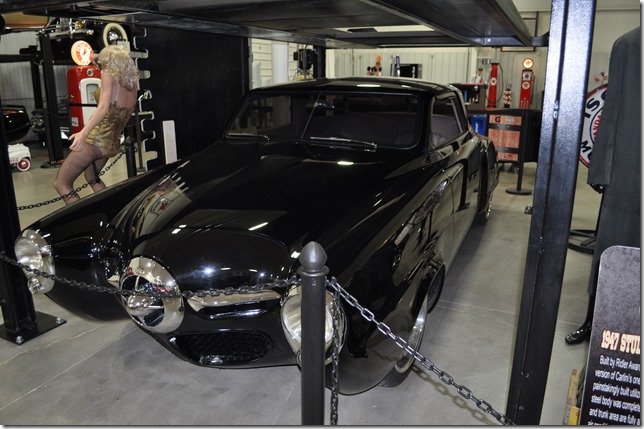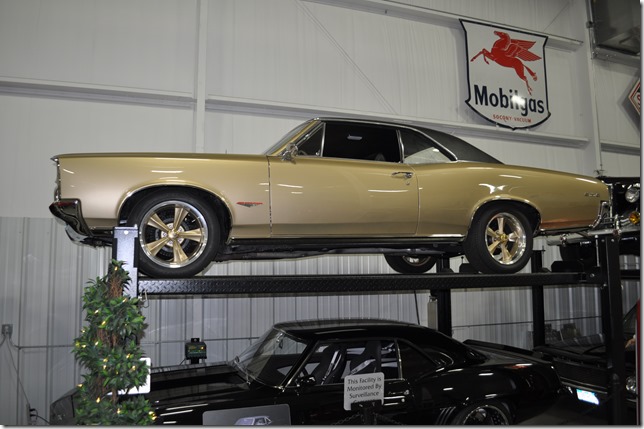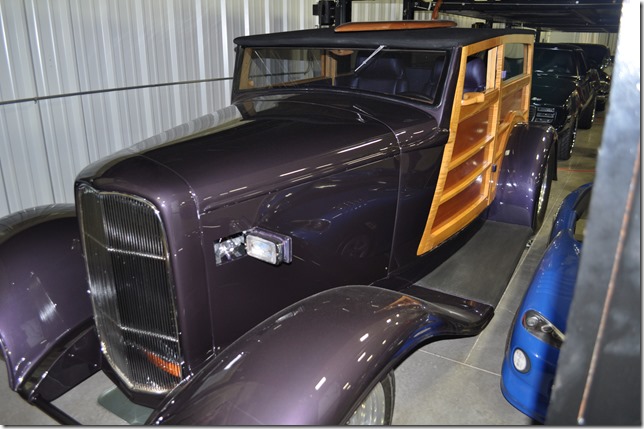 After drooling on cars for about an hour we hopped back in the now clean GT500 and got back out on the road. We decided this morning to go ahead and hit Vegas so our path took us through what was left of Colorado, the whole state of Utah, a small sliver of Arizona and finally Nevada. Utah was especially beautiful transiting through the mountains on I-70. Beth got a lot of pictures of some absolutely breathtaking views.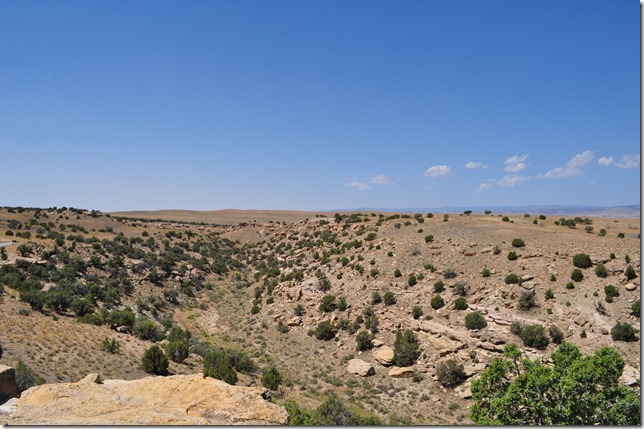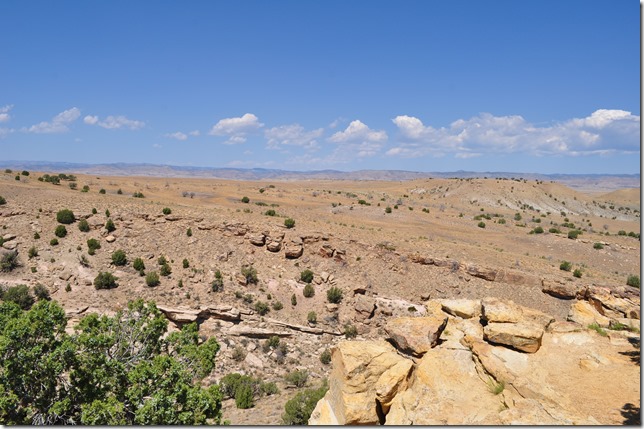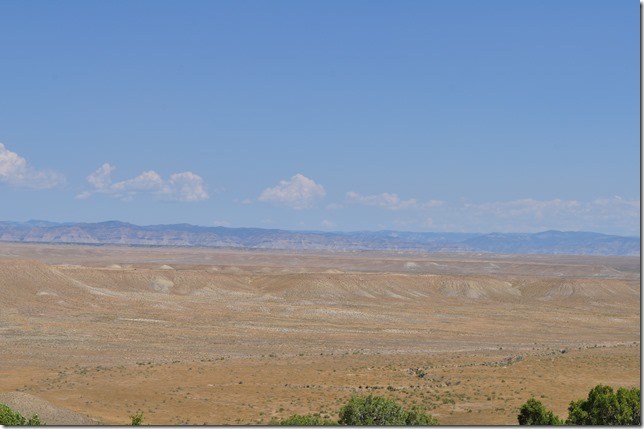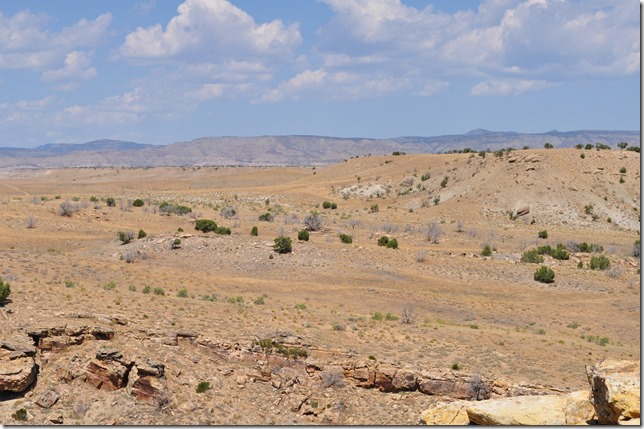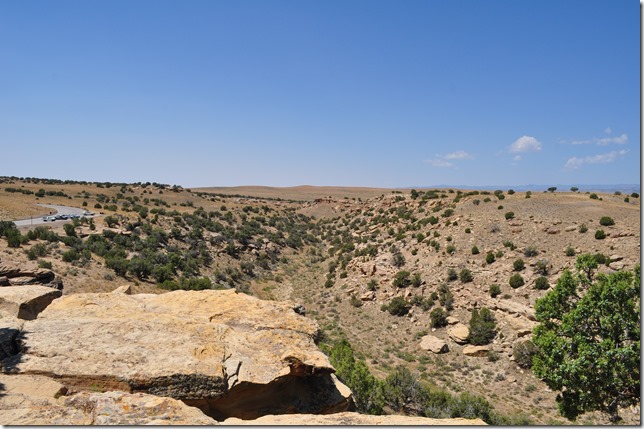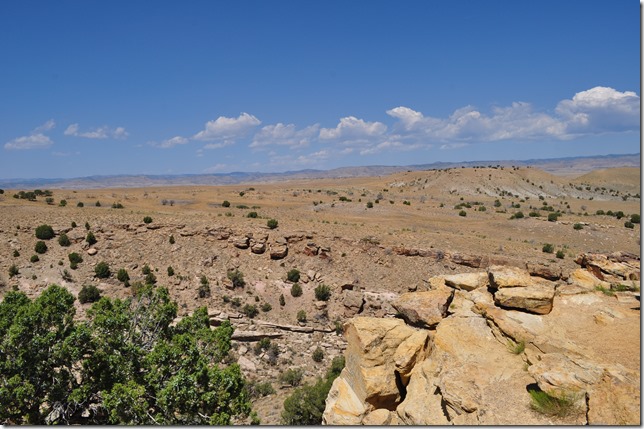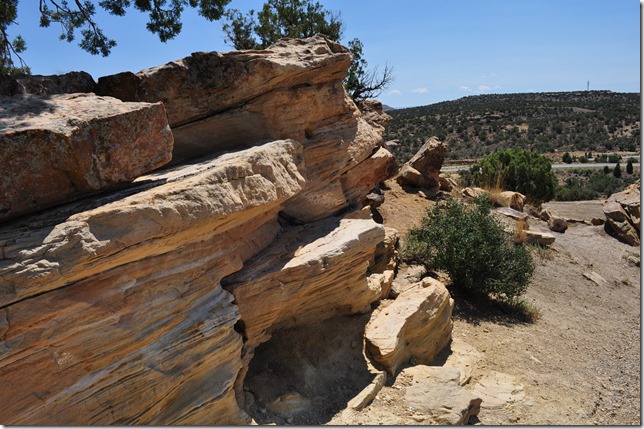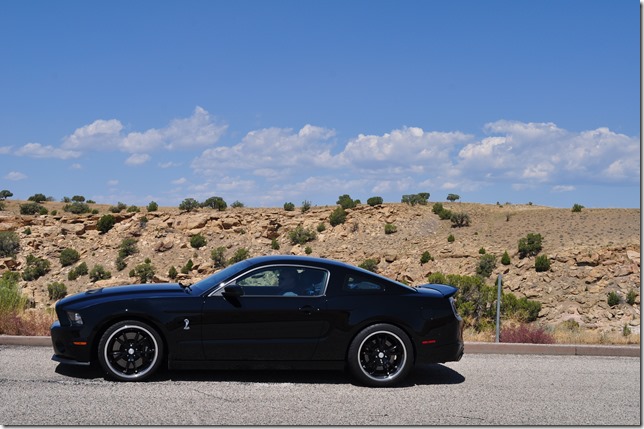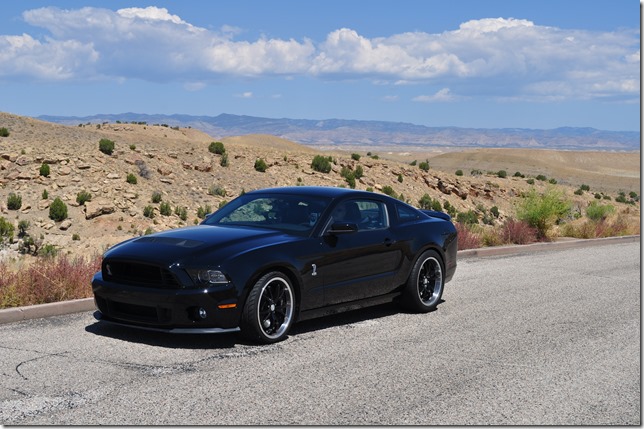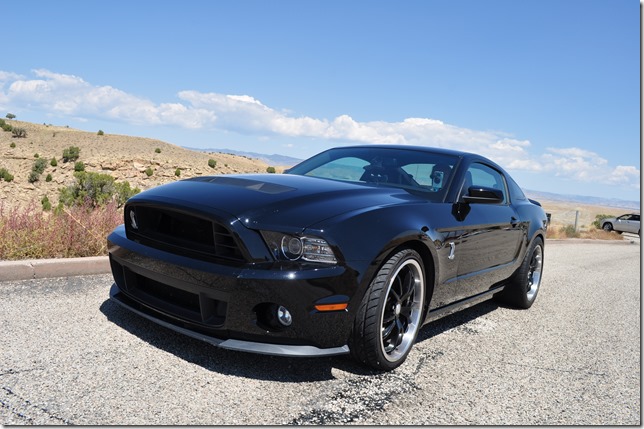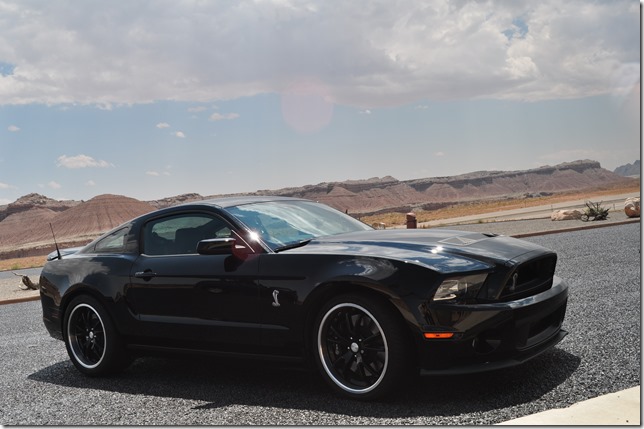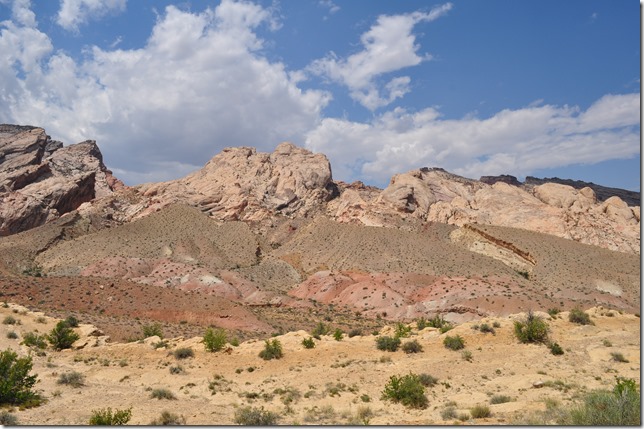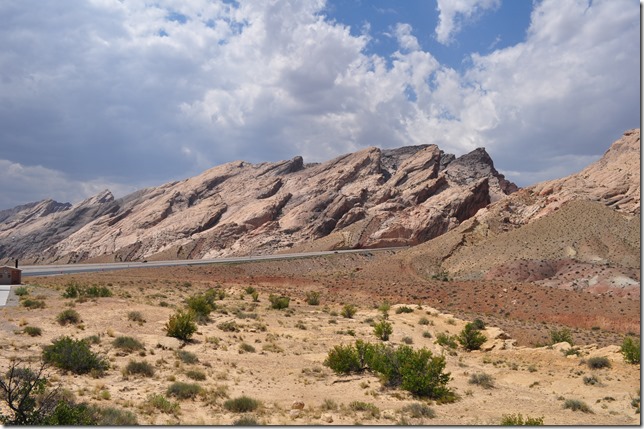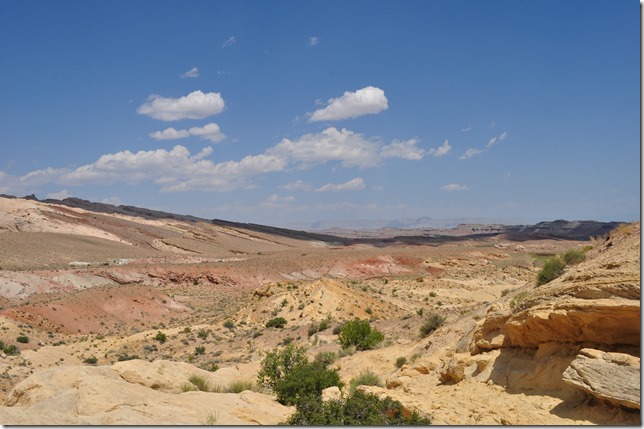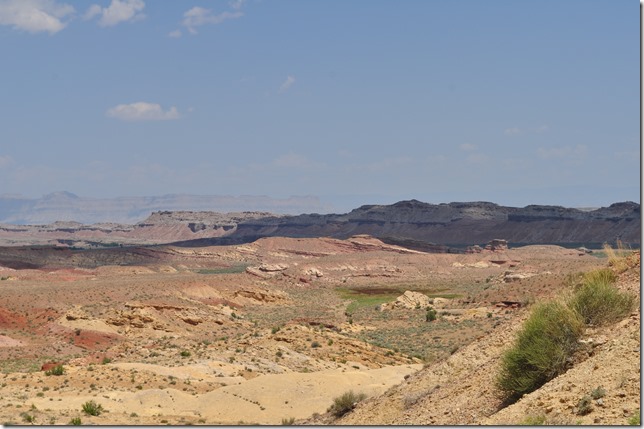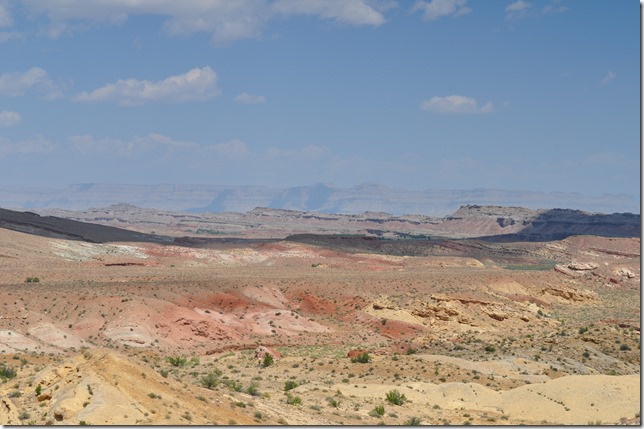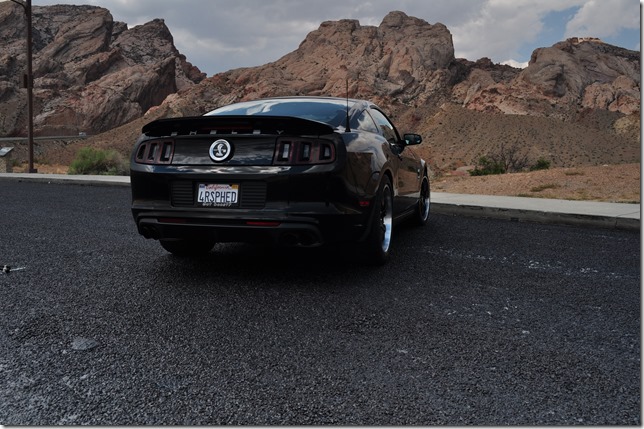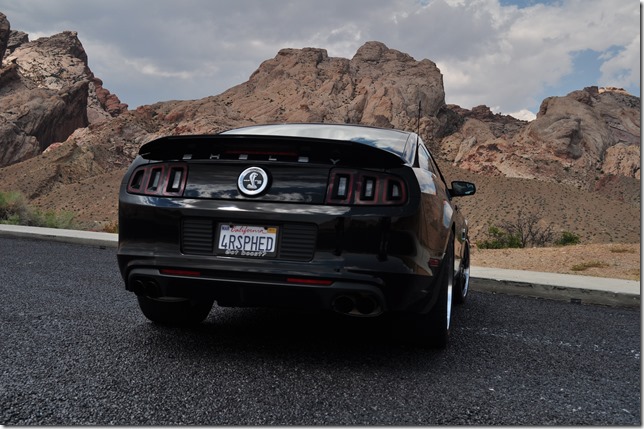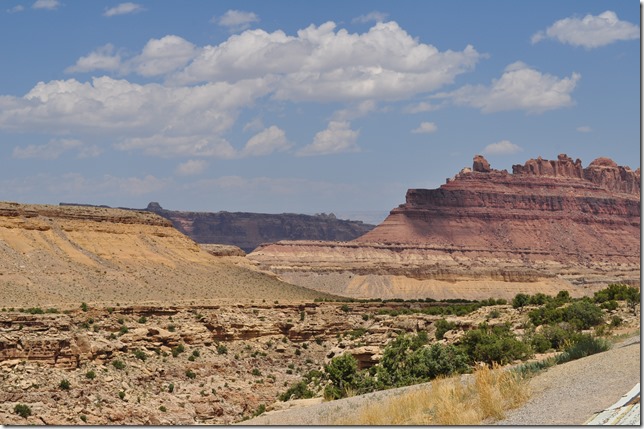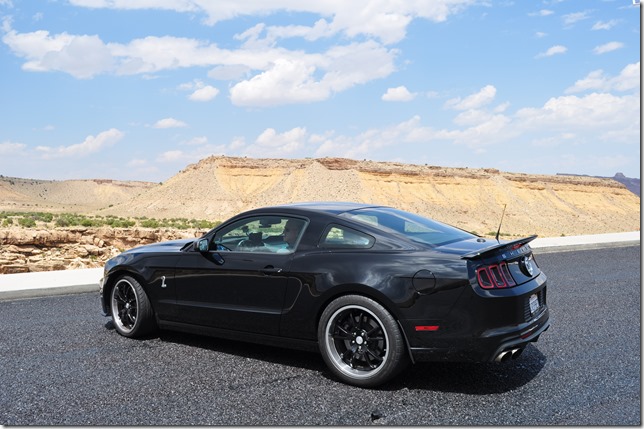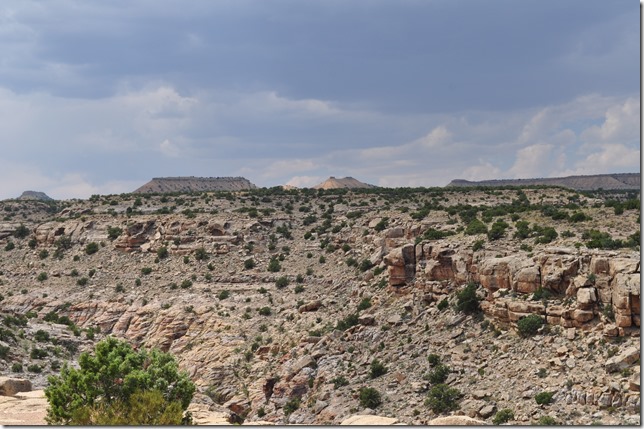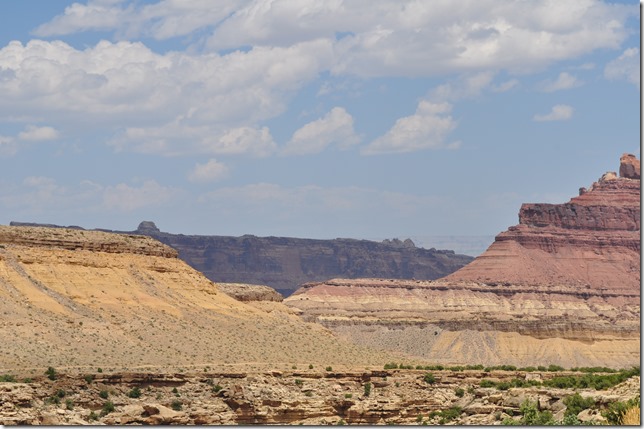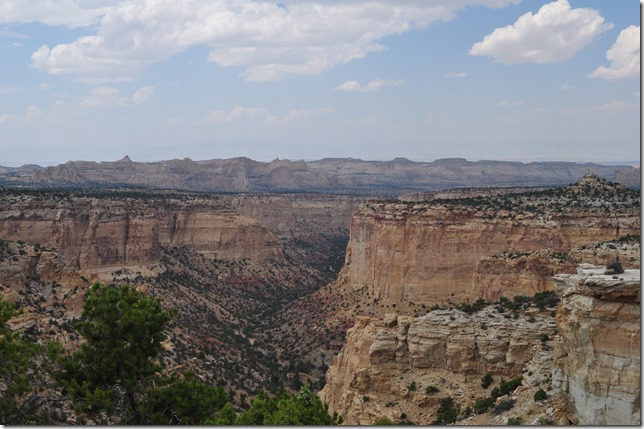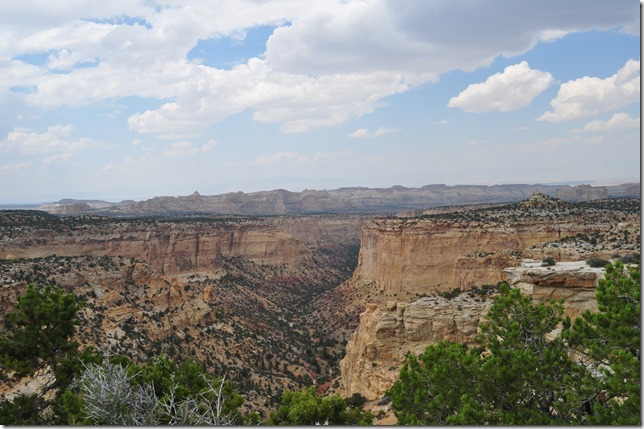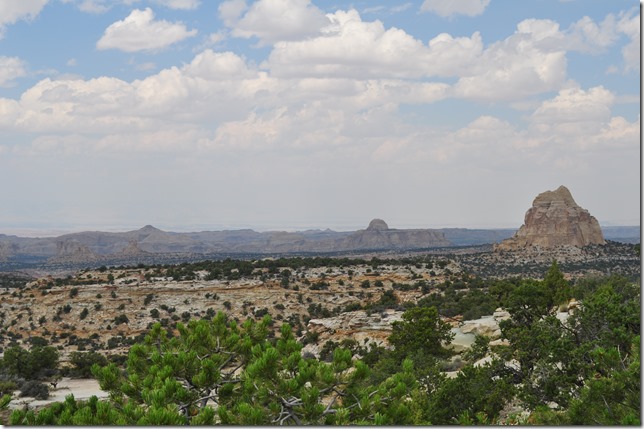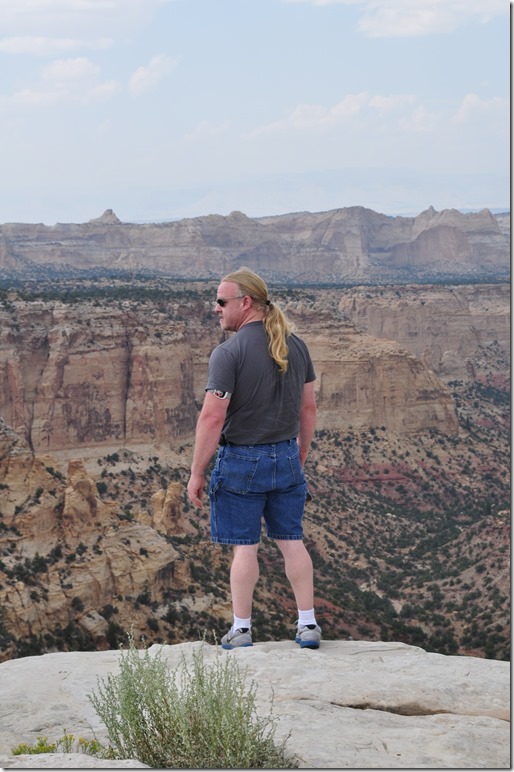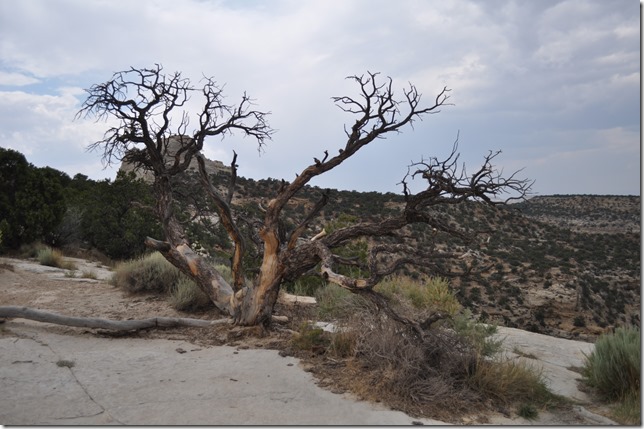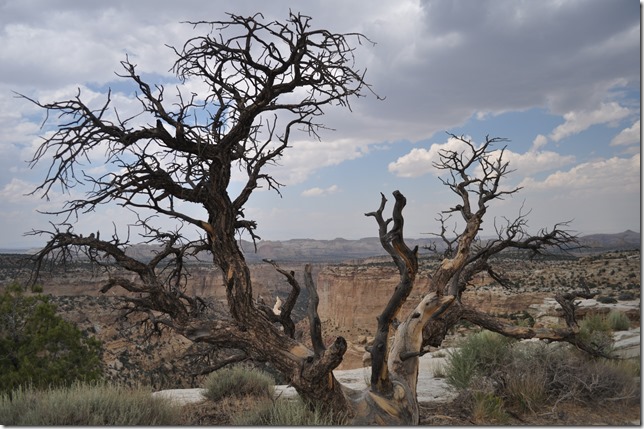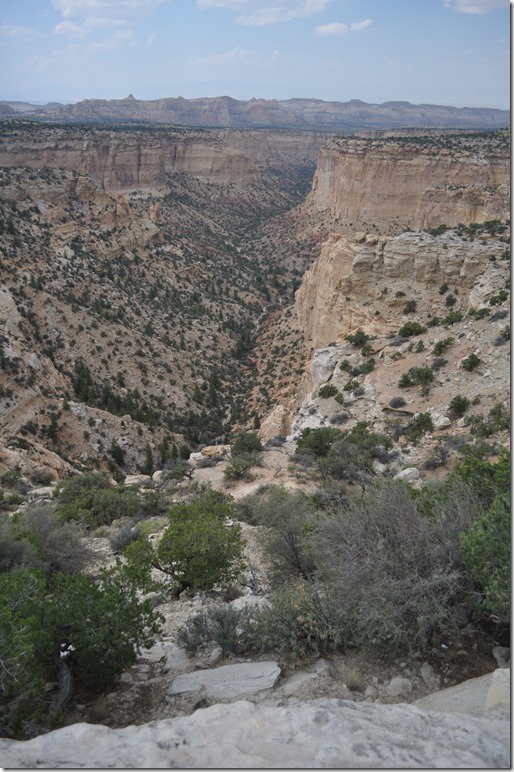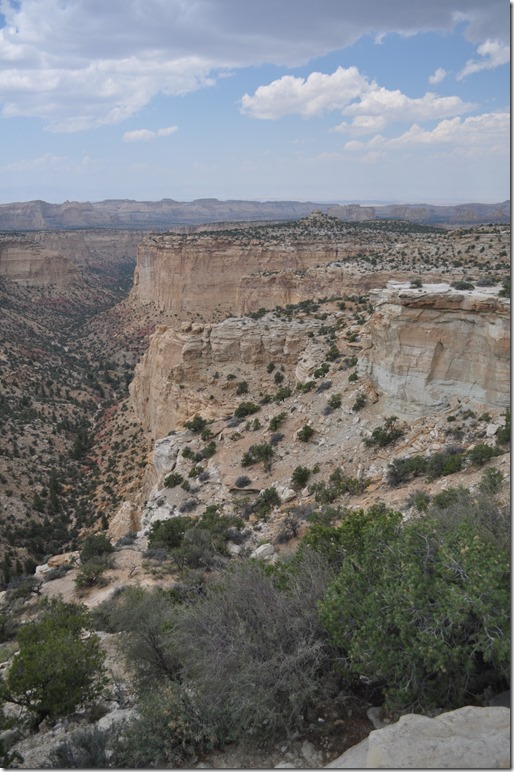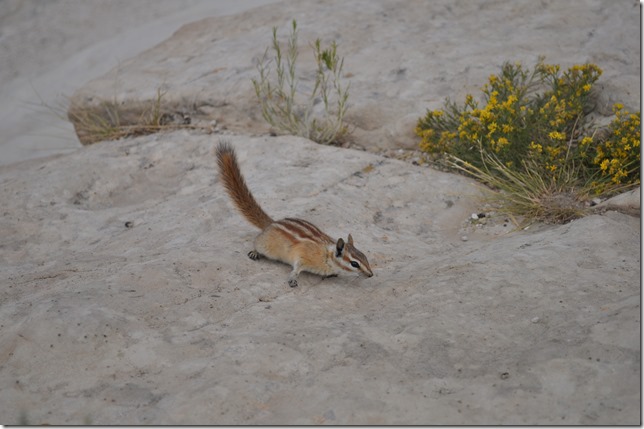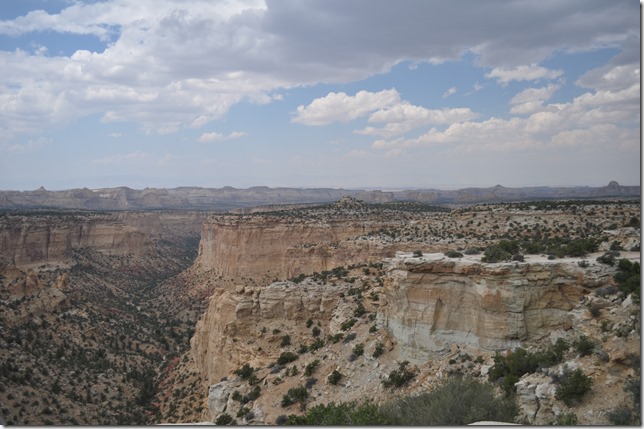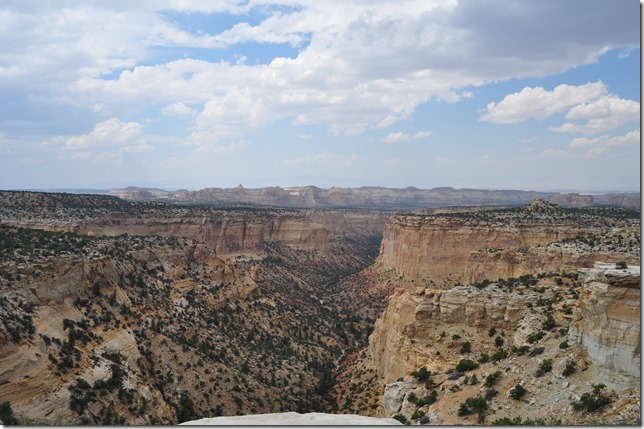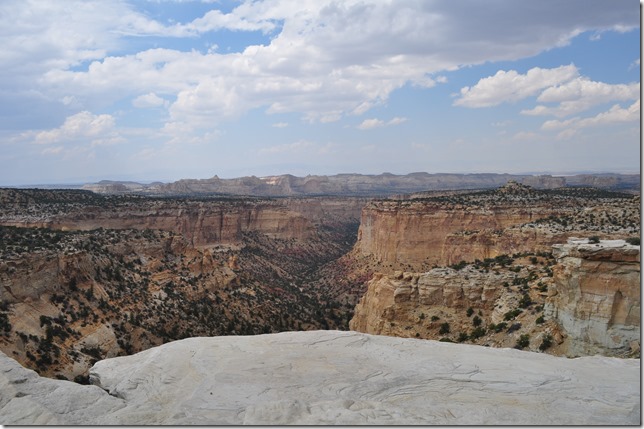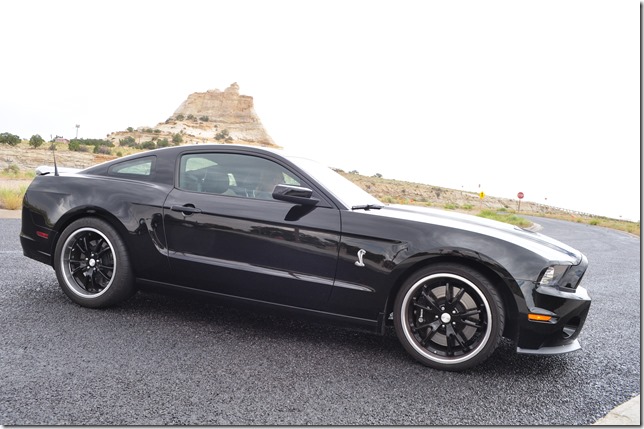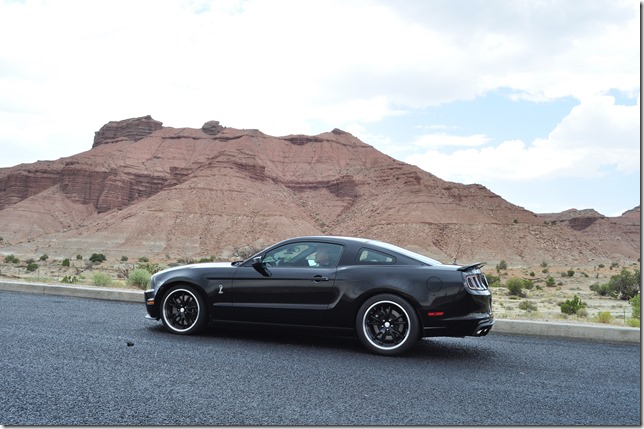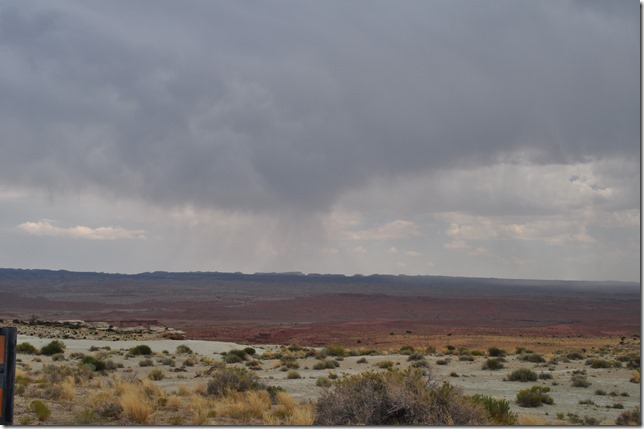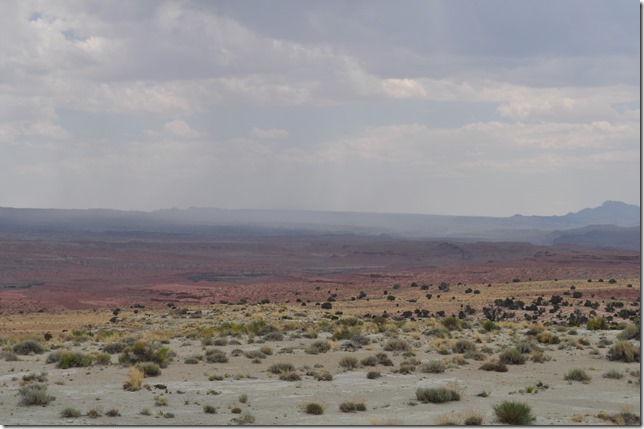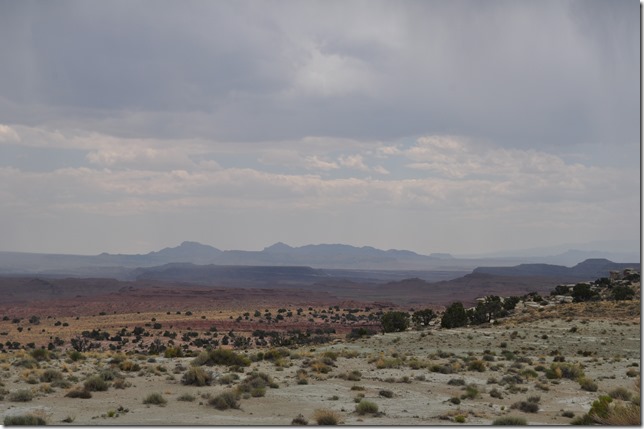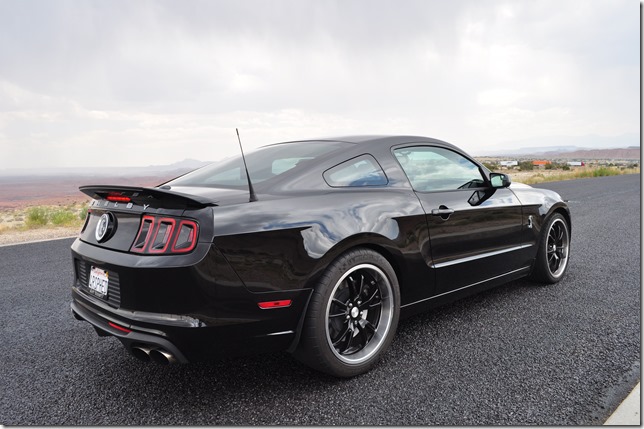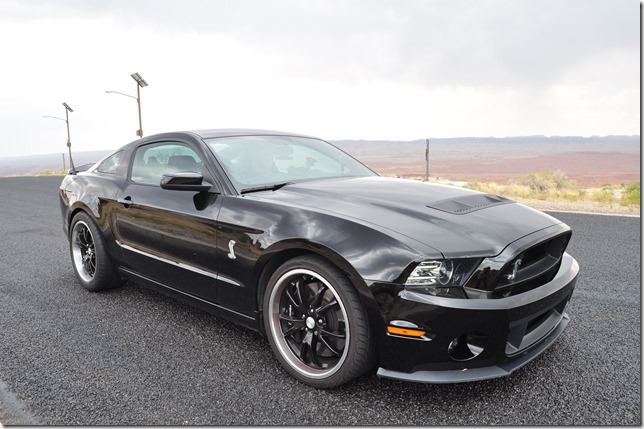 Also, Utah was surprisingly temperate, at least in the Northern part of the state. Typically, when we got out, the temperature was around 78-80 degrees and felt wonderful. However, when we got to Nevada we got a rude awaking.
We crossed the state line at about 4:45 PM and stopped for gas shortly thereafter. When I got out of the car, it felt like I had stepped into a blast furnace. The temp reading in the GT500 showed it to be 104 outside.
Anyhow, we got back on the road and headed to our next stop which is the Erotic Heritage Museum in Las Vegas. This may seem like an odd stop, and I'll grant you, it's not exactly normal. However, it seemed interesting and perhaps educationally amusing, and since it doesn't close until 10PM, I knew it would be open.
Obviously, I can't show many pictures of what I saw there, but I will say that it's an interesting place to visit if you A) Keep an open mind, B) Don't have any major sexual hangups and C) Are interested in human sexuality. At $30 a head, it is a bit pricy though.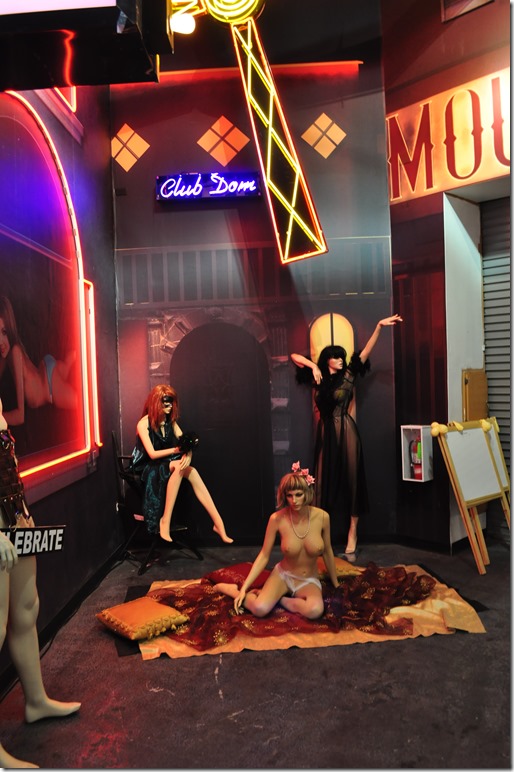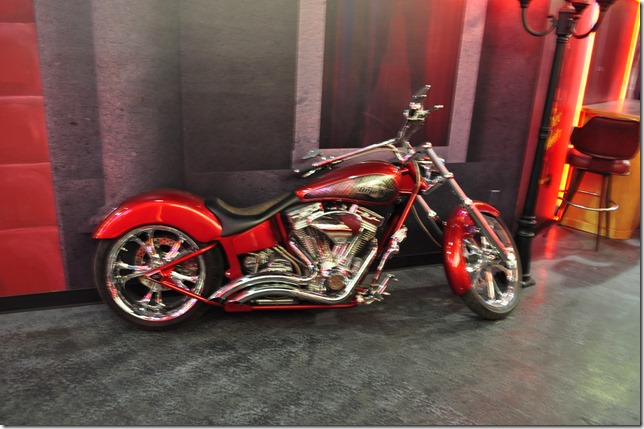 After the museum, we went in search of food. My initial search showed the most positive reviews for the three or four major casino buffets. I figured this was the most iconic of all Vegas meals, and since I had not eaten lunch, I could kill $50 worth of food quite easily, so we drove to the strip, parked, and went to the Wynn Casino for the buffet. After spending about 10 minutes finding parking and another 10 navigating the casino maze to find the buffet, we saw a line that had to be an hour or two long. Completely bummed, we headed back to the car. Little did we know, staying in line was probably the smartest choice, but hindsight is always 20/20.
Leaving the casino began a two hour trek for food that had us visit a total of five establishments before finally eating something. Two of these (the Wynn buffet and Tacos el gordo) had lines too long to wait for, one of these (Delhi Indian Cuisine) wasn't what we were looking for (they don't have a dinner buffet, and I don't know Indian well enough to order off a menu), and one (Island Style) either doesn't exist, or is invisibly sandwiched between a Carl's Jr. and a tire store. Ultimately, this was the most disappointingly frustrating experience in recent memory.
We ended up settling for the Redwood Bar and Grill inside the California Casino off the strip. This was, unfortunately, also disappointing.
Since it's a steakhouse, we got standard faire; Beth ordered a 16 oz. Prime Rib (she could only eat 12 oz. of it) and I got the 24 oz.. The best thing I can say about the steaks are that they were unremarkable. No better or worse than any other mid-range steakhouse.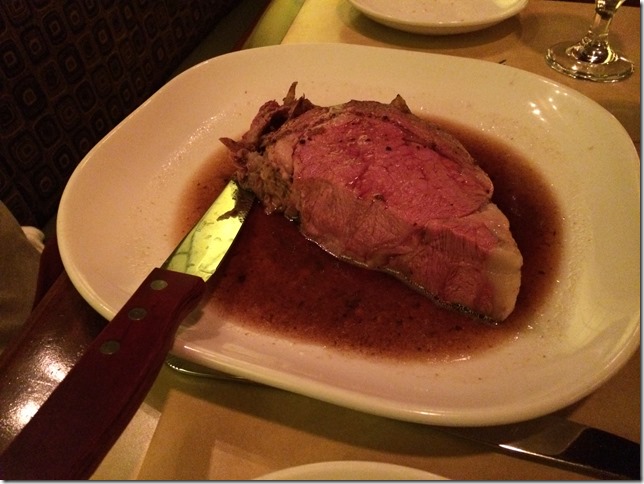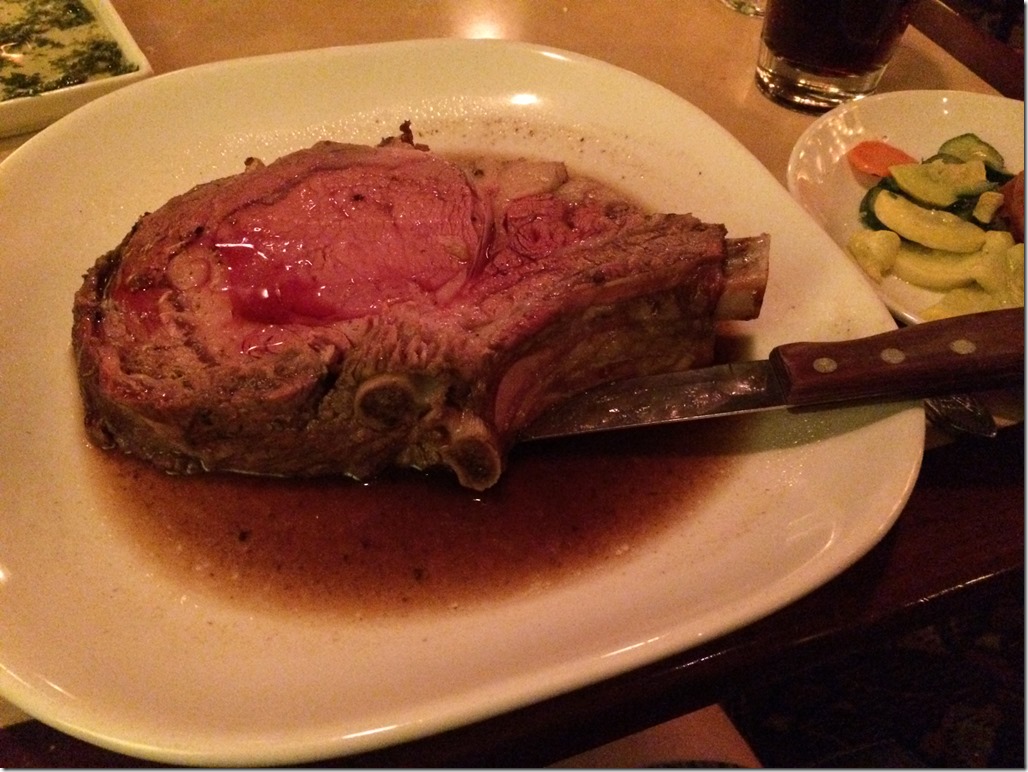 With the steaks, Beth got a salad (nothing to report) and I got the soup (clam chowder, probably canned). We also each got garlic mashed potatoes, which were the one unique thing about the meal. The potatoes were wrapped in a won-ton wrapper and the whole  works was then deep fried, making it like a mashed potato eggroll. It didn't really improve the taste much, but it did allow me to eat mashed potatoes with my fingers, so I can mark that off the list.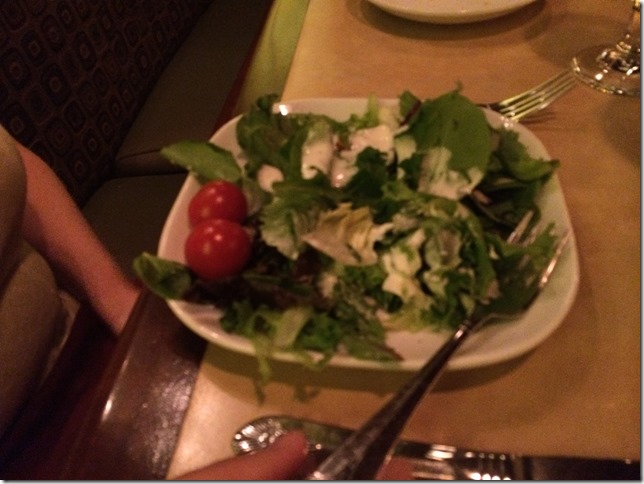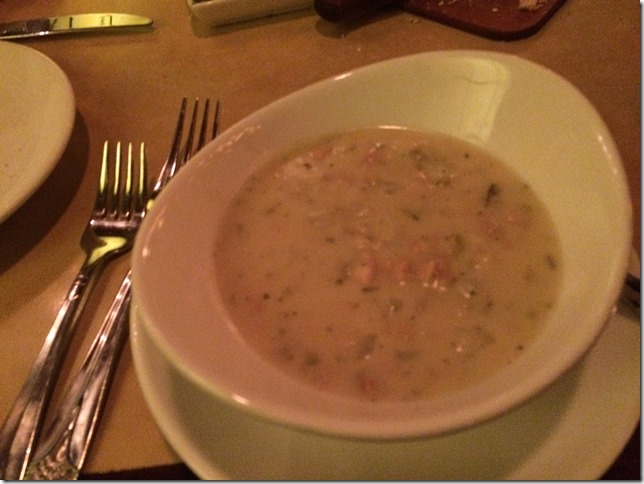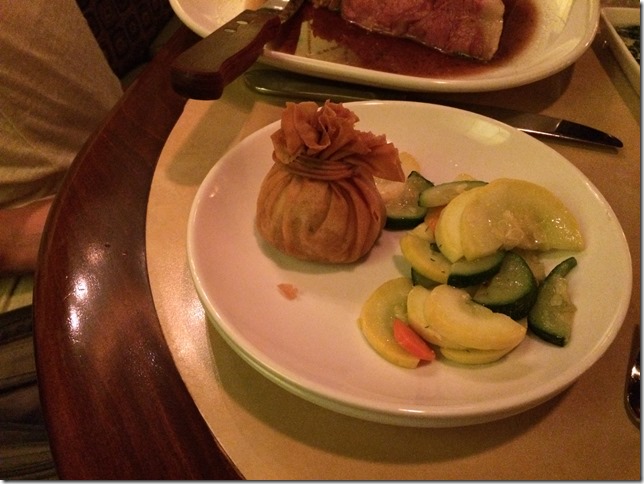 After dinner, we had desert: Chocolate Cake for Beth and an Apple tart for me. Both of these were also unmemorable. At this point, it was 11 PM, so we went in search of our hotel.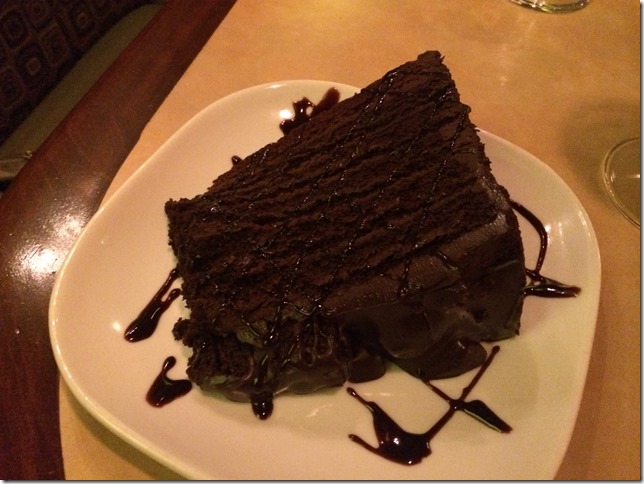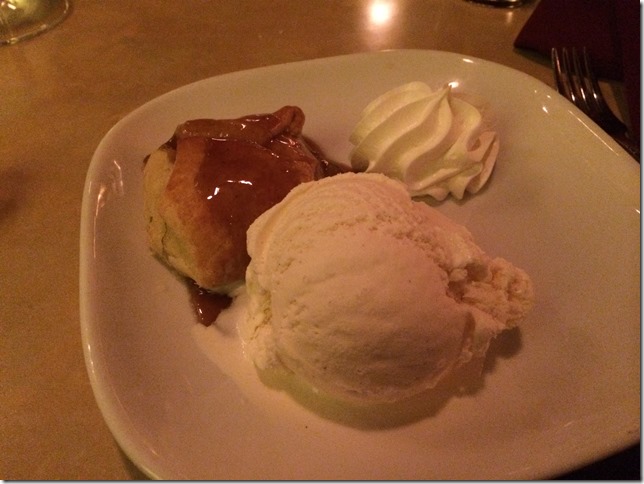 Even though this is our first trip to Vegas, the museum visit is likely to be the most exciting thing we will do in Vegas. Unfortunately, we are not going to have time to gamble, drink or get punched by Mike Tyson. But tomorrow I will try to hit one or two more locations before heading out on the long road back home.