Well, we woke up late this morning and didn't get out of the hotel until 10:30 AM. Because of our late departure we went ahead and ate lunch before leaving Denver. We stopped at The Grubbery, as it was a highly recommended Yelp pick. Here Beth had the Meatloaf, and she though it was delicious. I had the Steak and Pesto Sandwich, which I also thought that it was very good despite the fact that it was full of onions.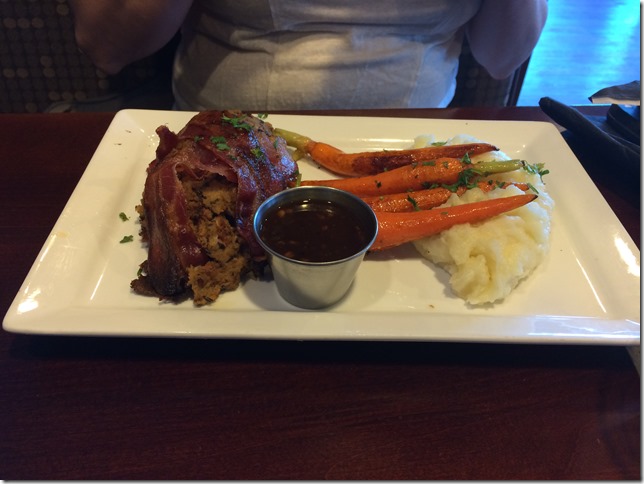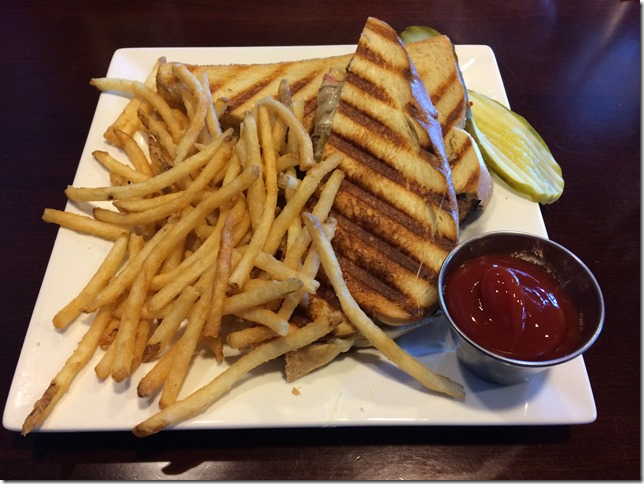 We also got desert and Beth had the Lemon Cake while I had Banana Bread Pudding. We both thought the deserts were excellent, which means Yelp has redeemed itself for the time being.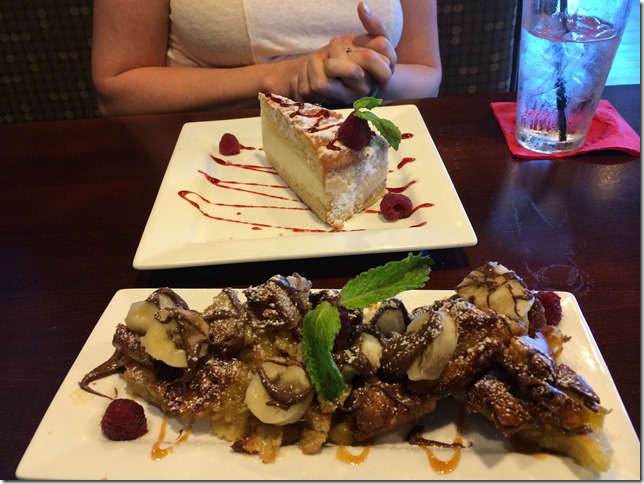 The one major stop we had for today was the Shelby American Collection, just north of Denver. This was actually a last minute addition from one of the readers of the blog who suggested we go see it. Unfortunately, as is becoming fairly typical, I did not check the hours before leaving, so we arrived to find out it's only open on Saturdays from 10 to 4. However we did get a picture of a very dirty GT500 in front of the sign.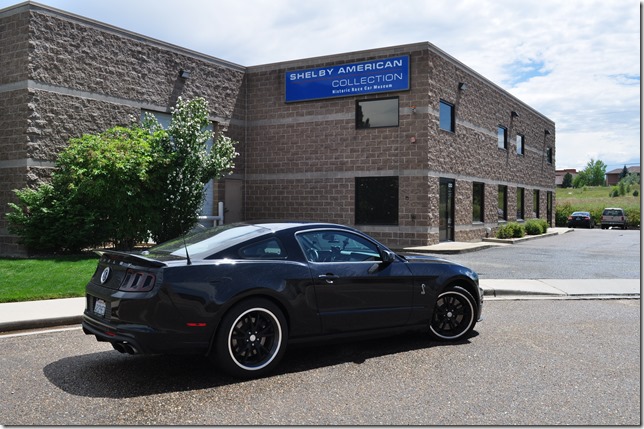 Since we were late, we ended up skipping the two other stops we had planned (both of which were highly time consuming anyhow), and just got on the road heading towards the Nevada state line. We took I-70 for the most part, and ended up hitting this nasty section where they are doing tunnel construction. Ultimately, construction had reduced 7 miles of interstate down to one lane. This caused a backup, and we lost at least an hour just sitting in traffic. However, one positive thing about not having a lot of stops today was that we were able to stop at just about every scenic overlook and Beth got a lot of shots of the beautiful Colorado scenery. I really can't say enough good things about how pretty the mountains in Colorado are, at least in the summer (you guys can keep winter).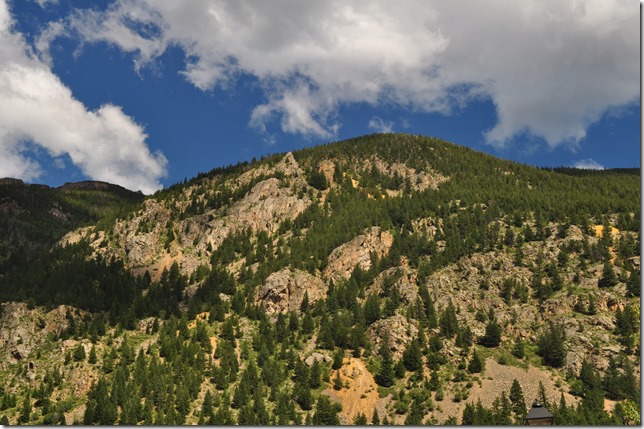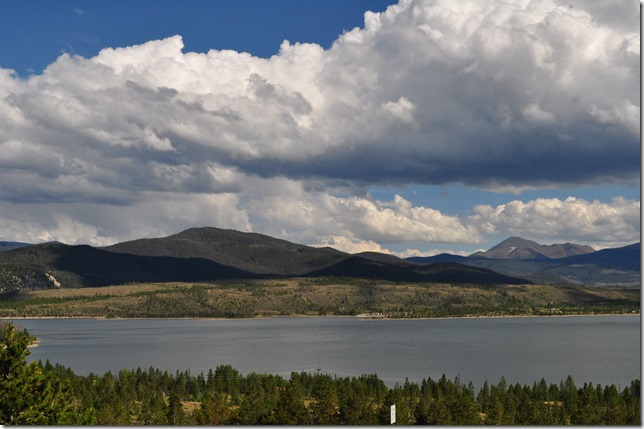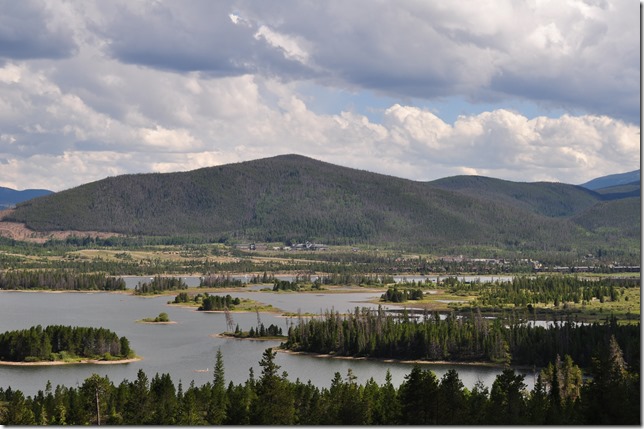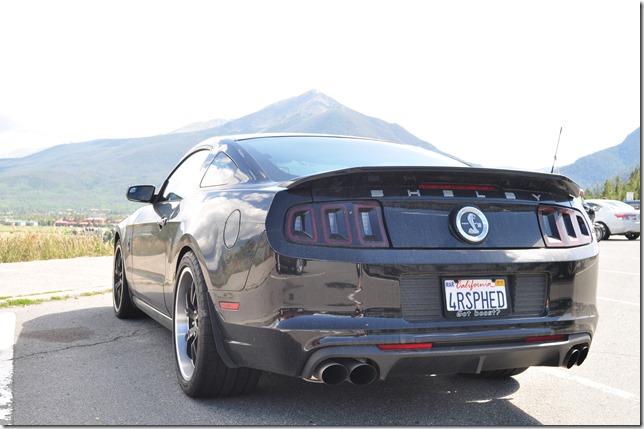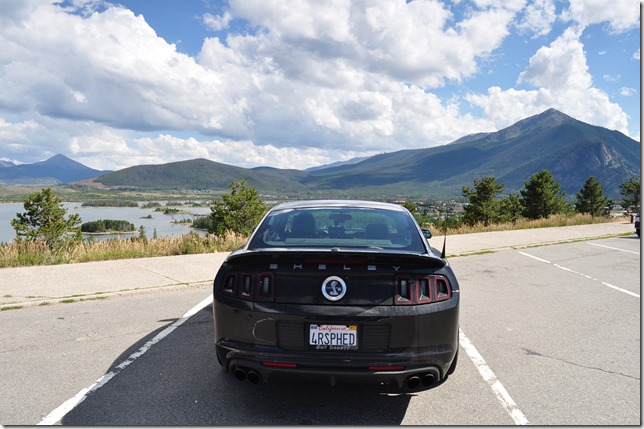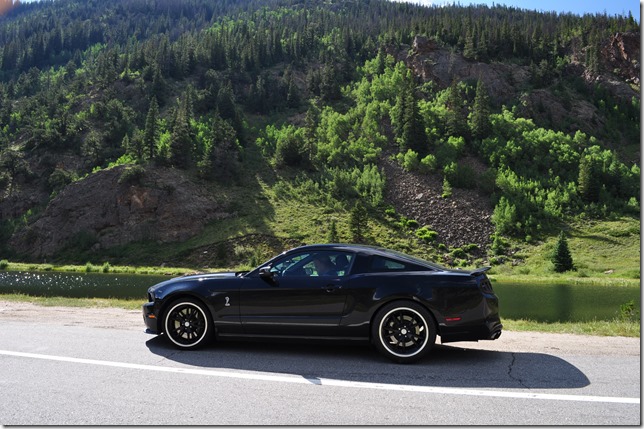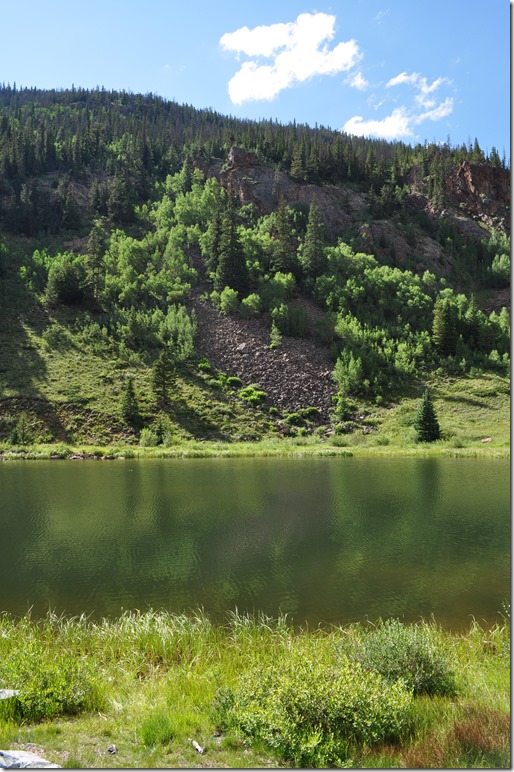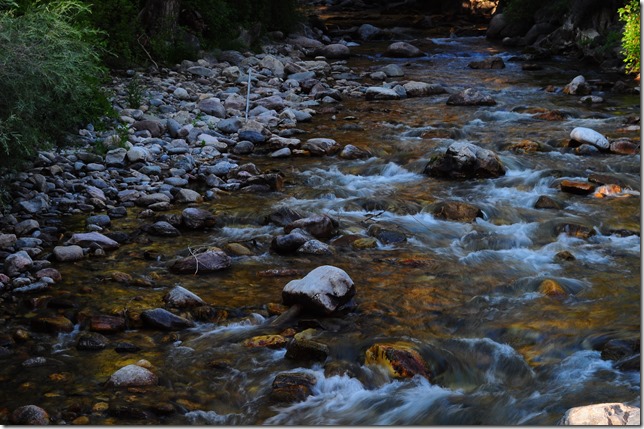 Despite our late departure and the traffic, we did still make it about as far as I expected, which was Grand Junction, CO. Here, we got a hotel and went to eat at a local joint called Bin 707. It's a trendy little gastropub, but turned out to have good food.
I started out with an order of pork tacos that were basically BBQ pork with feta and some salsa in tiny soft tacos. They were very tasty, but as would prove to be the case with all of their dishes, there's not much to it in terms of quantity.  And at almost $3 per tiny taco, it's not very cheaply priced, either.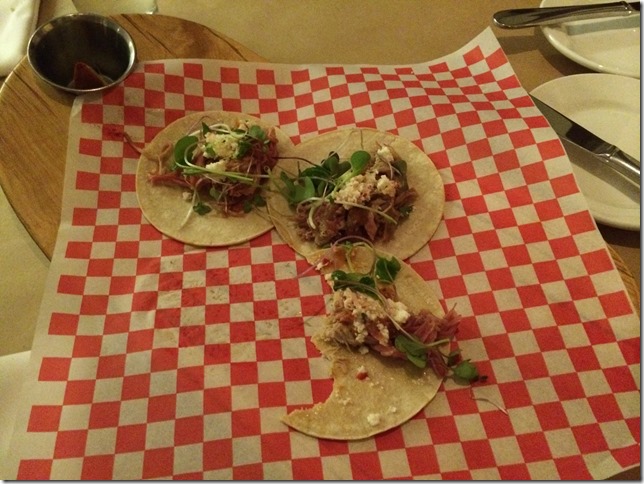 For the mina course, Beth had the lobster pot  pie, which she thought was excellent, and I had the Lamb Tenderloin. I thought the lamb was very well prepared, with an excellent sauce, but I finished eating it in maybe two minutes. Just way too little food for $29. Hipsters must not eat.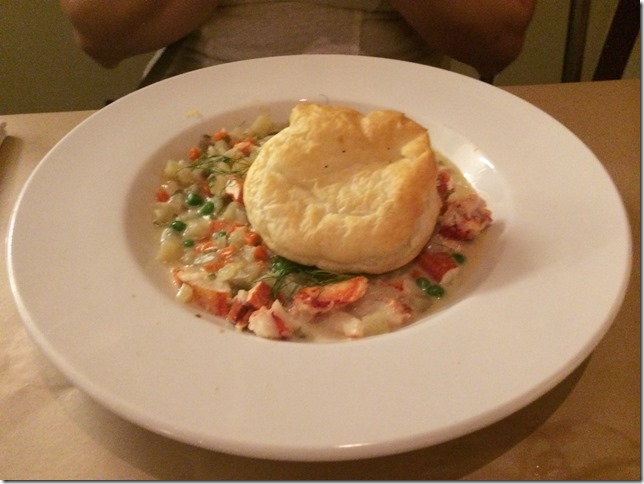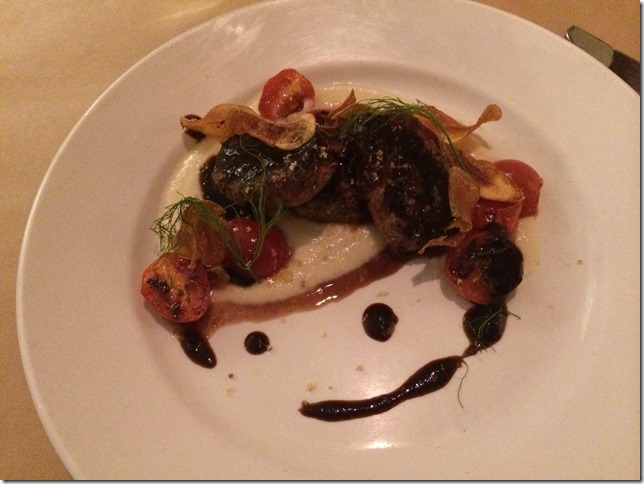 To  offset the miniscule meals and ensure ample calorie intake, we both had desert, and I had two of them. Beth had the Pretzel Pie, which was tasty, but very, very salty. I had the Peach Tart and Crack Pie, both of which were tasty, but neither of which blew my mind.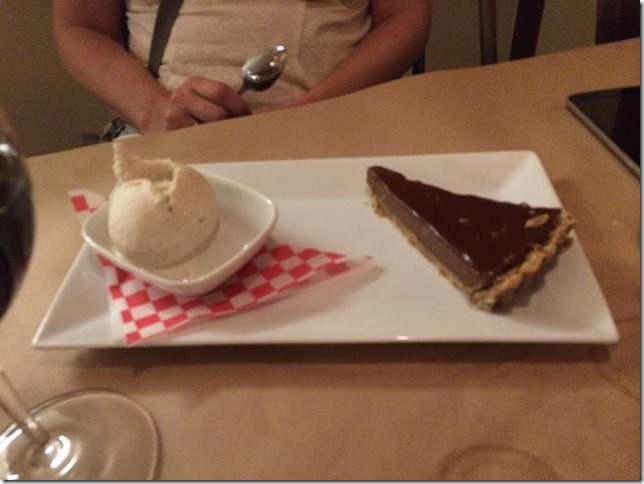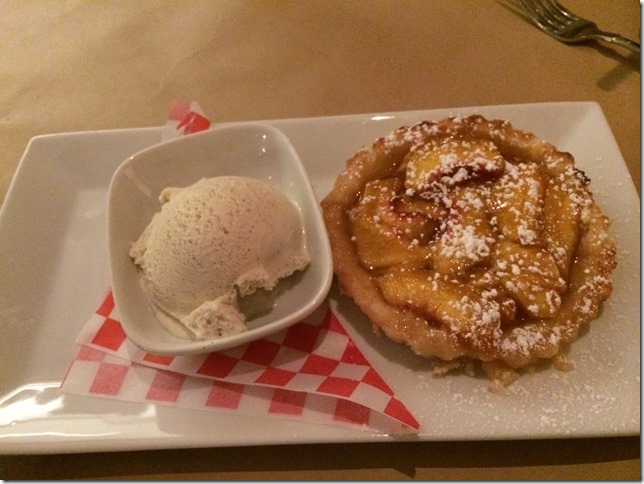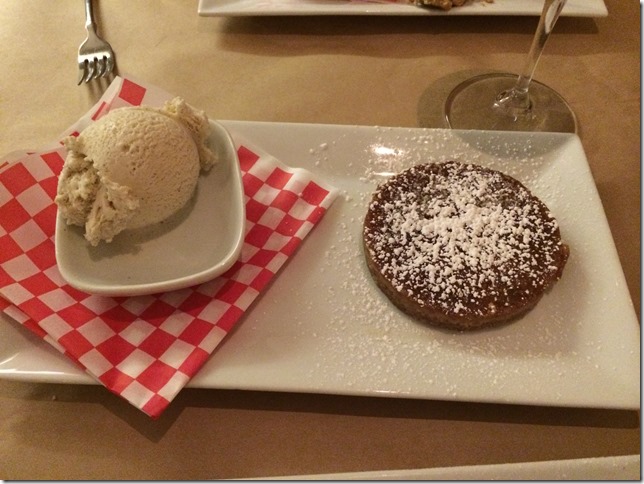 After  that we came back to the hotel to crash.
As of right now, tomorrow is wide open. My itinerary has the grand canyon on it as the only stop between here and home, but we've been to the GC before, and I'm not sure I want to go on this trip. So tomorrow morning I'm going to see what looks interesting hand head out. Vegas may be in the picture, who knows.